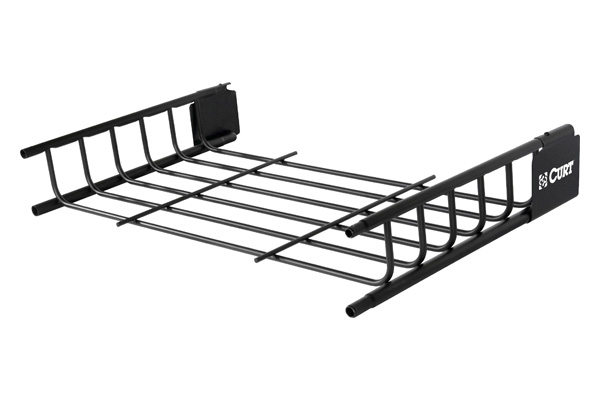 A roof rack is an affordable storage extension for a car or van, adding extra packing space for luggage and other cargo. These systems can be added to any vehicle roof, except a soft top. Most modern cars and vans come with factory-fitted rails to make installation easier.
Before buying a roof rack, learn about the options available from car service centres, auto accessory shops, and online sources, like eBay. The roof rack chosen should be compatible with the vehicle, so keep the car or van's make, model, and year to hand while shopping. In addition, it should be large and durable enough to suit the driver's requirements and fit securely, and the ease of installation should be taken into account.
Types of Roof Racks
When roof racks first became available, rain gutter models were the most common and popular as most vehicles had gutters on the roof. Choosing a roof rack was simple because choices were limited. Now, there is a selection of roof rack designs available for a variety of roof types, which means some research is needed to find the right product. Knowing what is available and what suits specific roof types makes it easy to find the perfect roof rack. The table below lists and describes common types of roof rack.
Type of Roof Rack

Description

Suitable for vehicles with rain gutters

More common on vans than cars

Consists of a crossbar system, load bars, and gutter foot packs

Easy to install

Bare roof

For vehicles with no rain gutters or pre-installed rack

Installed and removed without drilling

Rack clips on for easy installation and removal

Choose according to the vehicle make and model to ensure a secure fit

Protect roof by choosing rubber feet and accessories

Raised rails are factory installed

Runs from front to back on outer edges of roof

Only load bars and foot pack required

Does not have to be vehicle specific, so universal models are suitable

Versatile, as the driver decides on the ideal crossbar placement

Adjustable for different load sizes

Easy installation

Flush rail

Factory installed

Fit flush to the roof with no space between rail and roof

Inner or outer groove accommodates connection of crossbar system

Driver chooses the crossbar placement

Adjustable for different load sizes

Easy installation

Runs from front to back on outer edges of roof

Channel for crossbar attachment

Driver decides on crossbar placement

Factory or driver installation

Drilling is required

Fixed Point

Threaded points typically on the outer edge of the roof; two points on each side

Typically set under a flap or trim piece

Nearly invisible when roof rack is not in use

Vehicle specific

System uses custom fasteners

Factory or driver installed

Drilling is required
Where drilling is required to install a roof rack, consider having the storage fitted by a professional to avoid leaks and rust in the future. Remember to allow for the cost of installation when budgeting.
Features of Roof Racks
While the type of fittings available dictate the most suitable type of roof rack for a specific car or van, additional factors should be considered. Always have the vehicle details, including the make, model, and year, to hand. If possible, ask the seller to confirm whether the system chosen is suitable for the specific vehicle.
Materials and Finishes for Roof Racks
Roof racks come in a range of materials and finishes. The level of corrosion resistance should be considered, especially if living near the ocean where salt and moisture in the air promote rust. A corrosion-resistant finish or a roof rack made of a durable material, such as aluminium, helps to prolong the life of the product. Although some metals are more expensive than others, replacing the roof rack after a relatively short period increases costs. In addition, rust creates unsightly marks on the vehicle and can damage the paintwork. A further option is to choose a removable roof rack and store it indoors when not in use.
Noise of Roof Racks
Choose an aerodynamic system to minimise irritation caused by wind noise while driving; some systems cause a whistling sound when driving at speed. This is usually due to air being forced through the rack's components. After deciding on a system, read customer reviews to ensure that the product runs quietly without disturbing the driver or passengers.
Size of Roof Racks
Choose a roof rack that is large enough to meet the driver's requirements. Those that transport sports equipment regularly, such as surfboards or kayaks, have different needs than those who use roof racks to store extra luggage when going on holiday once a year. An adjustable roof rack, such as a raised or flush rail system, is the ideal solution for those that want versatility. With these systems, decide where the crossbars are placed to offer the best support for cargo.
Height and Clearance of Roof Racks
A roof rack raises the height of the vehicle's roof and lessens the clearance required when driving under low bridges or into garages. While this is obvious when the car or van is loaded, drivers should not forget about height and clearance when the vehicle is not loaded. Those that park regularly in garages or areas with low clearance should consider removable roof racks.
Fit and Security of Roof Racks
The roof rack should fit securely to avoid losing cargo halfway down the highway or at some other inopportune moment. Ill-fitting racks are dangerous and can cause accidents. Drivers that are not comfortable fitting their own roof racks should choose professional installation for added peace of mind. Ensure that the roof rack's feet and other components do not damage the car's paintwork and that the rack is strong enough to protect the roof of the car or van while bearing a load. Do not overload the roof rack.
Cost of Roof Racks
When compared to buying a larger car or van, a roof rack is an inexpensive way to add more storage space. Before shopping, set a realistic budget and remember to include costs related to fitting the system. Consider buying a used roof rack for more savings. Ensure that all parts are included and that the system is in good condition before buying it. Alternatively, check the costs and availability of replacement parts.
How to Buy a Roof Rack on eBay
eBay sellers offer a wide selection of roof racks at reasonable prices. To find the ideal fitting, type a phrase, for example, "Ford Econovan roof rack", into the search bar that can be accessed from any page. Refine your search by choosing the most appropriate category and item specifications. Check eBay Deals for more great offers on vehicle accessories.
Before buying on eBay, learn about the item and the seller. Always read the full item description. Add the cost of postage and handling to the item's final selling price to determine its total cost. Check the seller ' s feedback information to see what other buyers think of his or her products and customer service. High feedback ratings indicate a reliable seller.
Conclusion
When choosing a roof rack, consider the vehicle's roof type and existing fittings. Keep the car or van's details, including the make, model, and year, to hand while shopping to confirm that the system fits. Aftermarket roof rack systems can be added to vehicles without factory fitted accessories, but this is best left to a professional to avoid problems at a later stage, as drilling may be required.
Several factors should be considered when choosing a roof rack. The material and finish influences corrosion resistance and cost. An aerodynamic design minimises noise while driving. Choose a roof rack system that suits the driver's requirements and take height and clearance into account. Ensure that the roof rack fits securely to avoid accidents.
Roof Rack|Vehicle|Rain Gutter|Adjustable Roof Rack|Used Roof Rack