Shower cabins, What you need to know before purchasing!!
Shower cabins are not a new idea in Australia but many people see them for the first time. What most people don't realise the laws regarding the purchase and installation of these showers. At Aeros showers we have been developing and designing showers for the last 10 years and as they change in features over the years so do the laws.
We will try to explain what the legal requirements for the purchase and installation of shower cabins.
DEFINITIONS:
1. WATERMARK approval of a product indicates that it has been tested and has passed a number of requirements regarding its suitability for supplying water for household use and human consumption. Watermark approval is MANDATORY for plumbing products intended to be connected to municipal water mains in ALL parts of Australia. (the test is done for the quality of the product and the material it is made from, non compliant watermark products do not comply to Australian standards)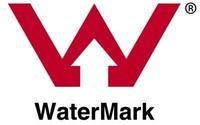 2. WELS is Australia's water efficiency labelling scheme. It allows consumers to compare the water efficiency of different products. The rating system has 6 stars, the more stars the better. The labels also show a water consumption or water flow figure. (The test is to show how much water consumption is used by the product, it does not test the quality or the materials used in the product)

WHAT YOU SHOULD LOOK FOR BEFORE PURCHASING A SHOWER CABIN!
1. Watermarked items should always have clearly stamped the watermark symbol, the standard number and the manufacturers licence number, without these it has not been properly certified.
2. Hand held showers and top rainfall showers must have a WELS rating, the packaging of the product must also have the label attached with the star rating. A seller must be able to produce a licence number or information that you can obtain further information from the WELS government website to check its legitimacy.
3. Steel or braided hoses that connect to the hand shower must also have the standard ASNZS 3662:2005, it should be clearly marked on the hoses, if there are no marks it is an inferior Chinese import hose that will not stand the test and will either split the hose or fall apart altogether.
4. Hoses that attach to the water mains outlet must also carry a WATERMARK licence on them; if the shower you purchase has these hoses included always check the markings to insure it complies. Using non compliant hoses WILL burst and subsequently flood your bathroom causing damage.
Although many people purchase shower cabins and do the work themselves they still carry the legal responsibility with the showers, similar to doing your own electrical work.
LEGAL RIGHTS AND ISSUES!
1. If the shower you install causes any damage to your property you are not covered by your insurance policy if it does not have the standards mentioned above.
2. If the shower you purchase goes into your rental property and causes any damage to your tenants' property, you will be liable for any damage caused and not covered by your insurance policy if it does not have the standards mentioned above.
3. If you sell your home that has a non compliant shower cabin and causes any damage in the future, you are also liable for any damage and claims, you may also be liable to have the shower bought to standard or replaced in the future.
4. If you are intending to put a shower cabin in a new home and do not carry the necessary standards, your building inspector will also refuse to sign the certificate of occupancy. New homes also require that the shower has Australian standard glass with the standards clearly marked on the glass ASNZS 2208, this is mandatory for new homes.
5. If you intend on using a plumber to install the shower on your behalf they will refuse as it does not meet the Watermark standard and is illegal for them to touch the shower without the Watermark standard, they risk losing there licence if they install and there are problems in the future.
Although it is not illegal to sell non Watermarked products, it is illegal to install them, there is nothing to say that the non standard item will not be used for a hood ornament but as soon as it is attached to your water mains it is no longer legal.
Shower cabins can be an expensive purchase, so prior to committing to buy one ask the seller if they have all the standards mentioned above and can prove it, anything less than what has been mentioned is not legal and you should think twice before making any commitment, by law if you have purchased a shower cabin and it does not meet these standards or find some parts do not carry the necessary standard marks you can ask to have them replaced with compliant parts or request a refund from the seller.
At Aeros showers we are committed to providing you with only quality fully compliant shower cabins that will last, whether it's a DIY, you have a professional to install on your behalf or full a new building project you will always be confident of a hassle free experience. With over 10 years in the design and manufacture of shower cabins we can help you find a suitable shower cabin for your needs and requirements, you can message us through the ebay message system and one of our technical support crew will endeavour to assist you anyway they can.
For further information or help please use the ebay messaging system for prompt reply and service.