So you're looking for a Solar Panel or maybe quite a few to either use less electricity or use none at all from the grid. You then find some 250Watt solar Panels on eBay for a reasonable price and your hopes of going green are looking promising.
The Seller indicates in the eBay advert the Panels are "Imported directly from the USA and incorporating advanced surface texturing technology to increase light absorption" you go WOW! that's just awesome...
They may even state "Grade A" quality or Higher output than other standard solar panels. The info sounds so good, and because of the positive advert you feel confident in a purchase... But...
Like everything that sounds to good to be true (once bitten twice shy syndrome) you make an effort to send the seller of the Solar Panels a query, asking them who's the Manufacture / Brand and if they could supply a Data Sheet (Specification sheet) because this info was not supplied in the advert.
When you get a quick reply, you are impressed on how quickly they replied...
in the reply the seller says "I believe the panels are Clearlight Solar. As far as a data sheet is concerned what did you need to know?"
Do you hear any alarm bells here? The Warning signs are all lit up!
Of course you do. You're not as stupid as the Seller hopes you to be.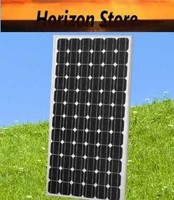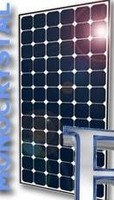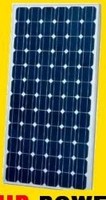 UPDATE :
The seller hasn't replied - as I had expected. Hiding behind an email address (no registered business name, no phone number, nothing but what you already know of them from eBay and this guide)
However!
I was able to make contact with a purchaser. Wasn't easy, and lucky one auction wasn't set to private. I believe Private Auctions should be removed from eBay to allow users to properly share experiences.
This one auction wasn't fully 'hidden' and the below was the reply I got - A very worth while read and concludes my thoughts.
"Dear critter748,
.... Item description IS NOT accurate and could be misleading. Such as
13.8 Amps@18v. That panel WILL never achieve this (13.8A)
Panel is unbranded. No longevity warranty provided. No data provided.
Physical facts: panel is 160cm L, 80cm W, 3.5cm H. Weighs 18Kg. Is based for a 12v system.
My observations: Conditions, bright sunny day, 3:30pm, Latitude 15°S
Open cicuit Volts 21.60V
Short circuit Amps 5.00A
Hooked up to a battery circuit I estimate max Volts @ 20v (batt full), 14v (batt ½ full) and max charge rate @ 4.7A.
Equivalent to a good 100w panel.
This product is of a poor quality,
Photovoltaic Cell wise that is, the frame is good though. ..."
Cheers
Take Caution from results from this link!
UPDATE 2 :
Its been a while since I looked for solar panels because of the above experience. My latest ventures shows me that the original store is now no longer trading - What Not a Surprise.
Instead, Other Solar Solar Panel Cowboys companies have appeared on eBay. (I have nothing against the Riding Horse type of Cowboys)
I can't investigate all Solar Panels being sold on eBay. I can only warn you.
Do your homework before spending a cent on any Solar Panels.
If you're considering spending huge amounts of dollars, how about purchasing just One Solar Panel for Testing.
Get an independent electrical company to run some tests on it if you can't do it yourself. Or even a Tech Head friend.
When you find an Over Rated Solar Panel sold on eBay, ensure you report it to eBay and PayPal ASAP. You'll most likely need proof that the panel was falsely advertised. You'll need proof of the solar panel output.
Sounds like a bit much effort? This is why I think it's best to try for One panel 1st.
Take care,
chookchooks. <-google it :)
Please Vote if you have found my efforts worthy of a vote and inform others you may know looking to going green.