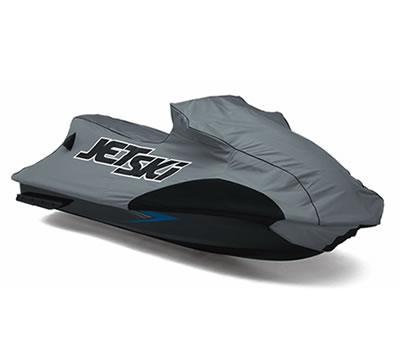 Kawasaki is one of the most famous manufacturers of personal water craft (PWC) in the world. If looking to purchase a Kawasaki Jet Ski on eBay, this guide offers essential information on the types of Jet Ski available to buy and the important factors to consider during your search.
Kawasaki Jet Skis
Although the common noun "jet ski" is used to refer to any personal watercraft (PWC), the proper noun "Jet Ski" is in fact the brand name of a PWC manufactured by Kawasaki. Released in 1972 in America, the Kawasaki Jet Ski was the first commercially successful PWC.
There are various types of Kawasaki Jet Ski available on the market:
· Solo Stand-Up: These Jet Skis are small craft on which the rider stands up. Commonly used for racing or freestyle tricks, they are suitable for experienced users, offering excellent agility and performance. An example of a stand-up craft is the Kawasaki 800 SX-R.
· Sport Craft: These Jet Skis are larger, longer crafts that enable a seated riding position and stationary steering controls, much like a motorcycle. Most sport craft can accommodate a passenger along with the driver, such as the Kawasaki Ultra 150 model. These Jet Skis are more stable than stand-up models, whilst still enabling tight cornering at high speeds.
· 3-Seater: Larger models of Jet Ski allow 2 passengers to be seated behind the driver. With increased stability and comfort, these Jet Skis couple luxury with performance. These models are suitable for longer trips, family use and towing. Examples of 3-seater Kawasaki models include the Ultra 250X and Ultra 300X. The slightly more luxurious 300LX contains added features, including a satellite navigation holder & cruiser-style seats.
Usage
It is important to consider how exactly the Jet Ski will be used before making a purchase. Experienced thrill-seekers may be interested in a stand-up model, whilst those with a family they wish to share the experience with would benefit from a larger, more stable model.
Jet Ski Features
There are many different features on different models of the Kawasaki Jet Ski. Become familiarised with the range of options available, including fuel tank size, fuel consumption, stroke-type and aspiration.
Two particularly important features of a Jet Ski are its weight and engine size:
· Weight: Lighter models of the Kawasaki Jet Ski may afford greater top speeds and manoeuvrability, but will usually only accommodate one or two riders. Larger Jet Ski models will be more powerful and have increased stability, but will be less agile.
· Engine Size: You should study the different engine sizes available for different crafts, which will impact on the Jet Ski's performance. Engine sizes will vary between displacements of around 700cc and 1800cc.
Smaller engines may be less powerful, but may be sufficient to provide high-end performance on lighter Jet Skis. A supercharged smaller engine on a solo Jet Ski, for example, may easily compete in terms of acceleration and top speed with the larger craft that have bigger engines.
Spend time researching the varied specifications of different Jet Ski models, the combination of which will impact on acceleration, top speed, comfort, engine efficiency, durability and general performance.
Price
A Kawasaki Jet Ski can be found costing anywhere between $2,000 and $18,000, depending upon its size, age, condition, previous usage and internal specifications.
As with other motor vehicles, Jet Skis depreciate quickly, enabling a well-maintained craft to be bought for a fraction of its retail price. It is important to research the different costs of certain models, in order to get the right deal.
When shopping on eBay, use the advanced search options to include completed listings in your search results. This will give a better idea of the prices that different Kawasaki Jet Skis sell for.
Additional Expenditure
There are several additional costs associated with the running of a Jet Ski. Aside from the initial purchase price, account for the cost of:
· Jet Ski Insurance
· Fuel
· Maintenance and Servicing
· Life Jackets and other safety equipment.
· Trailer and Cover, especially if they are not included in the sale.
Essential Research
The Jet Ski: When looking to buy a Kawasaki Jet Ski, it is important to study the craft carefully before agreeing to a sale. On eBay, read the detailed item description thoroughly and examine any associated photographs.
If possible, arrange to view the Jet Ski personally to assess its condition. If the seller agrees, it will be beneficial to take the craft for a test drive before finalising a deal.
The Seller: To ensure a smooth and pleasant transaction, it is important to trust the person selling the Jet Ski. They should disclose as much information as possible about the Jet Ski and its condition, including any damage it has sustained and any modifications that have been made.
On eBay, it is possible to research a seller by viewing their profile. Learn about their reliability by searching through feedback scores and comments left by previous buyers.
Questions: If there are any additional questions of interest about a Jet Ski, contact the seller directly. For example:
· How long they have owned the Jet Ski?
· Did they purchase the Jet Ski new or second-hand themselves?
· How well maintained and serviced the Jet Ski has been?
· How many hours the Jet Ski has been ridden for?
· Whether any additional items are included, such as life jackets or a trailer.
Buying a Kawasaki Jet Ski on eBay
You will find a range of people listing Kawasaki Jet Skis for sale on eBay.
To begin your search, navigate to the Sporting Goods category and select Boating, Water Sports. Click Watercraft from the list of categories on the left of the page and then select Jet Skis.
Under the "Brands" heading, select "Kawasaki" to narrow your search results.
Sellers may also be listing Kawasaki Jet Skis in eBay's Motors section. From the menu at the top of the page, select "Boats". From the dropdown menu headed "Boat Type", select Jet Ski (PWC).
There are several other options available on the left-hand side of the page. Use these to narrow your search results further. Select from "New" or "Used" items, for example, or restrict listings to only include Kawasaki Jet Skis originating in Australia. You may also specify a price range by using the "Price" slider. Remember also to check the eBay Deals page in order to find a bargain.
Keyword Search
The Keyword search bar may be more useful if you are looking for a specific model of Kawasaki Jet Ski. For example, if you desire to purchase the Ultra 300X model, simply type "Kawasaki Ultra 300X" (without quotation marks) into the search bar.
You can also select "Include Description" to expand your search results. Visit eBay's Searching Helppage for more tips on searching with keywords.
If you can't find exactly what you're looking for, try browsing eBay Stores or tell the eBay Community what you're looking for by creating a post on Want It Now, or save a search on My eBay. eBay will then email you when a matching item becomes available.
Buy a Kawasaki Jet Ski with Confidence
Make sure that you know exactly what you're buying and understand how eBay and PayPal protect you.
Know Your Item
Read the details in the item listing carefully.
Remember to add delivery costs to your final price. If you're buying a high value item, check that the seller will insure it until it is delivered to you.
If you want more information, click the "Ask seller a question" button on the seller's profile or the "Ask a question" link at the bottom of the item listing page.
Know Your Seller
Research your seller so that you feel safe and positive about every transaction.
· What is the seller's feedback rating?
· How many transactions have they completed?
· How many positive responses do they have?
· What do buyers say in their feedback?
· Do they offer a money-back guarantee?
· What are the terms and conditions?
· Are buyers positive about the seller?
· Most top eBay sellers
operate like retail shops and have a returns policy.