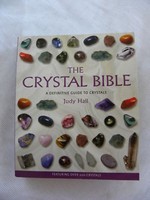 My husband and I have had a new age business for over 5 years and love what we do. We are very excited to be able to share our products and our knowledge with you wherever you may be. We have a huge range of books, tarot decks and oracle cards,incense, resins and oils, candles, new age gifts as well as crystals and sterling silver jewellery.
Judy Hall's Crystal Bible is the definitive guide to crystals and how to use them to improve your mind, body and spirit. We use this book ourselves all the time and it is the first book we use when helping our clients to find the right crystal. It would also have to be the best seller in our book range.
This book will open a doorway to the crystal realm and give you access to all the wonder it holds. You can easily immerse yourself in the world of the crystals through this book and you can access the knowledge to help you in your everyday life.
Each and every crystal listed in this book is filled with a wealth of information.
When working with any crystal take your time. Immerse yourself in the thoughts, feelings, memories, stories and emotions that are brought to your mind as you look at or hold the crystal. You will find that each and every one has a very different energy and resonance.
The book itself is uncomplicated and very easy to read and relate to. The main properties for each crystal are included in a simple format.
This very comprehensive book outlines what these crystals are capable of giving you. Judy Hall is one of the most respected authorities in the world of Crystals and she expertly guides you through this book and helps you to foster a deep understanding of Crystals and how to use them.
Add this fantastic book to your collection by bidding now and share in all the great wisdom Judy Hall has to offer you.
We have access to an enormous range of books but we only list the titles that we truly believe are the very best.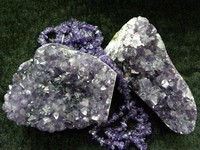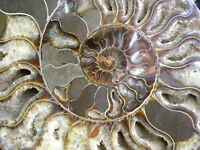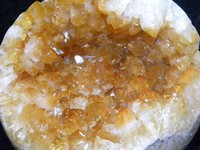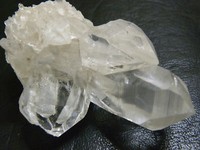 "This text offers a comprehensive guide to all the crystals known to man, their shapes, colours and applications. It aims to be useful to the beginner and expert alike, using a directory format which makes the crystals easily identifiable. The descriptions accompanying each of the crystals provide information on their appearance, worldwide distribution, attributes, actions and healing properties required to unleash their unlimited potential. All the major and lesser-known stones currently available are featured, including those only recently discovered. From the Author:"I wrote The Crystal Bible in response to many requests for an easy-to-use crystal directory which would introduce people to the power of crystals. It was specially designed to help readers identify crystals and their particular properties." - Judy Hall."