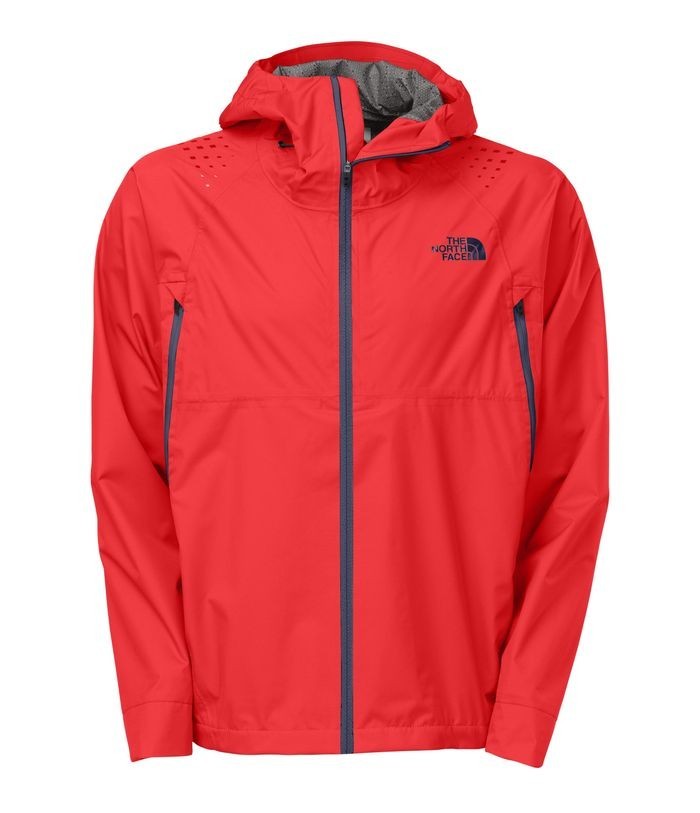 When it comes to staying warm in the winter, dry in the spring, and cosy during the fall, The North Face takes care of these needs. Manufacturer of outdoor and recreational sportswear which includes jackets, pants, and footwear, The North Face offers men and women many options for winter, spring, and fall wear.
From insulated and weather-resistant jackets to padded, warm parks, The North Face mixes its technology with current styles and trends to bring consumers the most functional jackets available. Buyers shop on eBay or from sports stores for the best selection of The North Face jackets by at looking at the different types, styles, and materials available.
Men's North Face Jackets
Men's jackets from The North Face are form meets function. Perfect for winter sports such as skiing and snowboarding, or just for a rainy spring day, North Face jackets offer protection from the elements in a fashionable package.
Light Jackets
Light jackets such as the warm, fleece-lined Apex hoodie, the water-resistant rain jacket, or the lightweight Mountain jacket are perfect for chilly days or rainy weather. Made of weather-resistant materials such as polyurethane and Gore-Tex, light North Face jackets for men include features like deep pockets, zipper closures, and adjustable hoods.
Insulated Jackets
Heavier jackets for men include insulated models for additional warmth such as the Inlux jacket or the Makalu design. These jackets offer men waterproof comfort in a seam sealed jacket that is lightweight and breathable yet warm and comfortable. The Zephyrus Optimus insulated jacket includes Primaloft material for the most warmth and the lightest feel for outdoor wear in inclement winter weather.
Padded Parkas
Quilted and padded parkas from The North Face make them perfect for skiing and other snow activities. The Aconcagua jacket is a down-filled jacket that is perfect for general, everyday winter use and durable with elastic band sleeves. The Himalayan parka is another popular design, and keeps wearers warm through the winter. A sturdy jacket for cold months is the Gatebreak jacket filled with soft down padding.
Tri-Climate Jackets
Offering protection from wind, sun, rain, and snow, tri-climate jackets are also three-in-one jackets with removable outer layers for warmer climates. On cold days, fleece lining and oversized pockets keep men warm and cosy. There is even a media pocket for placing headphones and an MP3 player. This is the perfect day-to-day coat for men who need a versatile jacket.
Women's North Face Jackets
The North Face offers women's jackets which have versatile styles, designs, and colours. Sporty and stylish, North Face women's jackets are made rugged and weather resistant for any occasion. From lightweight everyday jackets to heavy, thick, insulated parkas, The North Face offers many options for women depending on individual needs and weather conditions.
Fleece Jackets
Fleece jackets such as the Windwall style, the Defroster hoodie, and the Oso hoodie protect women from the elements while keeping them comfortable. Created from high-quality fleece fabric, the jackets offer protection from cold wind. The jackets make great layering pieces underneath heavier parkas for extra chilly days.
Insulated Jackets
Insulated jackets add extra padding for cold days, such as the Luciena jacket, which is made of lightweight goose down for the softest and warmest fit. Padded Thermoball jackets protect wearers from cold, icy winds and snow with quilted padding which activates to retain heat even when it is extremely cold outside. Baker Delux jackets have fur-trimmed hoods for a stylish look, as well as breathable, waterproof exteriors.
Light Shells
Light shells made by The North Face protect women from rain and wind. Made similarly to windbreakers, wearers use light shells as layers under heavier pieces for added warmth and protection on rainy, cold, chilly, or snowy days. Women's light shells block the wind and resist water for a warm, comfortable fit. Some popular shell styles are the Resolve jacket, the Venture jacket, and the women's Impervious shell.
Tri-Climate Jackets
Heavy-duty but versatile, tri-climate jackets offer style and comfort. The women's Boundary tri-climate jacket features multiple options including an interior lining, waterproof shell, and fleece jacket, all in one convenient package. Consumers wear the pieces needed or layer the entire jacket for the most optimal in warmth. Silken fleece is soft and cosy, and the breathable fabric keeps wearers comfortable.
Choosing the Right North Face Jacket
Selecting the right North Face jacket is confusing because there are many models and designs offering various features and benefits. When consumers are looking for the right jacket, it is best to consider the climate, budget, style preferred, and colour of the jacket. The chart below illustrates the various North Face jacket styles.
| | | | |
| --- | --- | --- | --- |
| Fleece Jackets | Insulated Jackets | Heavy Jackets | Raincoats |
| | Men's Zephyrus Pro | Men's and Women's Bansko | Men's Impervious |
| Men's Pumori | Men's Makalu | Men's Kardiak | Men's Sickline |
| Women's Defroster | Men's and Women's Thermoball | Men's Gatebreak | Men's Varius |
| Women's Oso | Women's Catalyst | Women's Greta | Women's Venture |
| Women's Windwall | Women's Mountain | Women's Kira | Men's and Women's Resolve |
There is a North Face jacket for every weather type and every consumer, including summer and winter and men and women. Jackets vary in price according to materials and features. Layering jackets works well for buyers who live in climates that change frequently, allowing wearers to add and subtract jacket pieces as needed.
How to Buy a North Face Jacket on eBay
Look for a great deal on a North Face jacket when shopping on eBay for jackets. Key in general search terms, such as "North Face jacket", and then filter them accordingly, or type in a specific model such as the " Venture jacket" for men. Purchase a new or used North Face jacket from a reputable merchant who is an authorisedTop-rated seller for the best experience. Leave feedback for the seller once your transaction is complete.
Whether you need a light windbreaker for chilly autumn days or a padded, insulated jacket for your next snow skiing trip, The North Face creates jackets for every occasion. Created with high-quality, premium materials meant to last, The North Face designs jackets to protect anyone from wind, rain, ice, and snow.