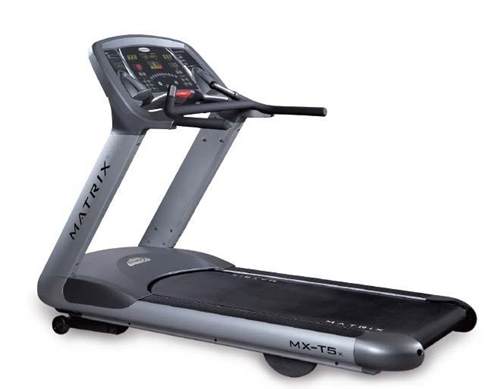 Australians only have to look to the legendary Ron Clarke to be inspired to take up long distance running. While Ron may have run thousands of miles over tracks and road, today, the aspiring long distance runner can train in the comfort of home using a
treadmill
. This method of training has great advantages to the runner. Not only is the runner close to refreshment, but he or she is sure to never have to worry about road traffic or weather.
eBay
offers a wealth of treadmills, both passive and motorised to help the aspiring long distance runner train from the comfort of the front room. By learning about the top five treadmills, the potential buyer can become informed to help make an intelligent purchasing choice.
Number 5: Horizon Fitness T101
Horizon
makes a range of sporting equipment, not least of which is its "Fitness" range of running machine. The Fitness T101 in particular wins top marks for being a treadmill for those on a limited budget. It features simple-to-use, one-touch programming buttons, and has settings for speed and inclination.
It also features a surround sound system, so the user simply plugs in a music player, and the music is heard loud and clear. There is also a headphone jack socket, so if the user prefers the sound piped straight into the ears, this is certainly an option. The T101 also benefits from a shock absorber system called "PerfectFLEX", which is proven to lessen fatigue to the feet and lower legs from prolonged running sessions.
Number 4: PaceMaster Platinum Pro VR
With a range of programs, the Platinum Pro VR from PaceMaster goes from a gentle stroll up to a high intensity workout, and it offers a heart monitoring system. This wireless heart monitor is simply strapped onto the user's chest before the workout begins, and the Platinum Pro VR does the rest.
The Pro VR has a wealth of training programs which means the user can always find the perfect workout setting. Overall, there are nine settings for each level of intensity, and the programs help the user with waist reduction. The machine features a thigh shaper and even a glutes toning system.
It also features a quick start system and calorie coaching system to help those looking to shed a few kilos. Also, because a running treadmill is sometimes considered dangerous, there is a clip-on safety device. The user simply attaches the plastic clip to his or her clothing before beginning training, and if for any reason the clip pulls out of the treadmill, it automatically stops.
Number 3: F85 Sole
While the
F85 Sole
does not have an LCD touchscreen, it more than makes up for this with its music system and number of programs available. As well as having an inbuilt MP3 player, the F85 Sole treadmill has stereo speakers and a headphone jack socket for those who wish to run to music, but do not want to disturb the neighbours.
It features six standard programs plus two user-defined programs based on the user's heart rate. Before using the machine, the user simply enters his or her age and weight, and the F85 Sole works out the optimum settings for this.
The F85 Sole also has a hydraulic lift and drop system, so even if the user only has a small apartment, it folds up into a remarkably small space. It features a shock absorbing deck and has a cooling fan for the powerful 3.5 horsepower motor.
Number 2: ProForm Performance 1450
The
ProForm
Performance 1450 is considered by some to be among the best in the world for long distance runners when they want running to meet high-tech. Not only does this running machine feature a full-colour, 10-inch touch screen, but if the user has wireless broadband in the home, the 1450 automatically connects the user to the Internet. This means the runner may be in a completely different time zone than his or her friends, but they can all run together in the same race, connected via the Internet. The Performance 1450 is programmed with many of the world's best known marathon circuits using "iFit Live".
For the user who wishes to lose a few pounds, there are also weight-loss programs with Jillian Michaels, the well-known fitness instructor. She appears on the touch screen whilst the user is running, urging the user on to achieve personal goals and beat his or her targets. The weight loss programs, like the "iFit Live" programs automatically adjust the treadmill for angle of inclination and speed. The Performance 1450 has 26 inbuilt programs ranging from high-intensity training to calorie-burning programs as well as seven variable incline workouts.
Number 1: NordicTrack Elite 9500 Pro
The
NordicTrack
Elite 9500 Pro is seen by many as the ultimate running machine. It is easily comparable with many found at local gyms, and offers the runner the ultimate in running training for ease of use through to intuitive programming.
Like the Pro Performance 1450, it too has the "iFit Live" system and features Jillian Michaels as a personal trainer. It also boasts a 10 inch, full-colour touch screen system, making changing speed, incline, or even the program, just a light finger touch away.
The Elite 9500 Pro also has a custom cushioning system that can be adjusted to protect the user's feet and joints with a nine-step shock absorbing system. The treadbelt is also of commercial grade, and at 154 centimetres long by 56 centimetres wide (60 inches by 22 inches), it is larger than many other treadmills in its class, making it ideal for the taller runner with a longer stride.
Top 5 Treadmills At a Glance
Before making an important purchasing decision like buying a treadmill, which is an expensive endeavour, the buyer should compare the top five treadmills side by side. Below is a table showing each treadmill's specifications.
| | | | | | |
| --- | --- | --- | --- | --- | --- |
| Treadmill | Custom/Goal Programs | Individual User IDs | Customised Cushioning | Motor (Horsepower) | Whisper Quiet Deck |
| Horizon Fitness T101 | Yes | No | No | 2.25 | Yes |
| PaceMaster Platinum Pro VR | Yes | No | No | 3 | No |
| F85 Sole | Yes | No | No | 3.5 | Yes |
| ProForm Performance 1450 | Yes | Yes | Yes | 3.25 | No |
| NordicTrack Elite 9500 Pro | Yes | Yes | Yes | 3.8 | Yes |
As the potential buyer is now aware, there is quite some difference in specification between different treadmill models. The buyer would be wise to see just which features are important and choose a long distance running treadmill accordingly.
Buying a Long Distance Running Treadmill on eBay
If you are looking to buy a
treadmill
from
eBay
, then probably the most important thing to do is take your time. As there are so many sellers, both trade and private, there are sure to be many different models of treadmill available to suit every pocket and taste.
Buying a treadmill on eBay is quite easy. Start by heading the home page and gather together the keywords you want to use to find your treadmill. You can use generic terms, such as "
new treadmills
" or be more specific, such as "
NordicTrack treadmills
". Alternatively, you can get a
deal on treadmills
and other exercise equipment on their deals page. It is important that you check the listing for the seller's location, and if necessary, be prepared to pick the machine up yourself. It is therefore worth factoring the time and fuel required to pick up your new purchase.
Conclusion
Whether the buyer is an experienced long distance runner, or a relative newcomer, there are five top treadmills that give top performance and endurance, and provide just the right kind of workout, without the need to dodge traffic or endure the heat of the midday sun. While they all provide the runner with a safe and secure way to run, the ProForm Performance 1450 and the NordicTrack Elite 9500 Pro models allow the runner to run with friends and colleagues, even if they are not physically present, thanks to the power of the Internet.
Runners can be coached by the famous Jillian Michaels, as if she was right by their sides, urging them on with every step. Recently, treadmills have certainly forged right into the 21st century, and there has never been a better reason to get and stay fit.