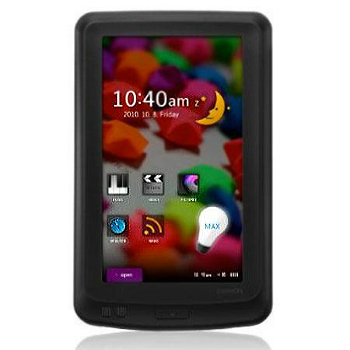 Listening to music while commuting, working out, driving, or simply strolling in a park has become a favourite activity for millions of people in the last few decades. Those who want more from their devices than simply listening to music can choose players that allow them to watch videos, look at photos, and even connect to the Internet. Cowon is one of the best rated MP3 player manufacturers in the world, and it offers plenty of models for a wide range of needs.
Choosing an MP3 player is not very easy for many people, mostly because there are numerous things to take into account. The storage capacity of the player, its autonomy and functionality, and its price should not be overlooked. Buyers who want to make sure they make the right choices should learn more about different Cowon MP3 players and their characteristics.
Things to Look for When Buying a Cowon MP3 Player
Buyers who are interested in buying Cowon MP3 players should consider a few criteria before actually making their purchases. They should also compare as many models as possible in order to determine which ones are a good fit for their needs.
Determining the Need
MP3 players are practical solutions to listen to music or watch videos on the go. Cowon MP3 players come in various sizes, from ultra-compact versions to models that feature a large screen that is optimised for multimedia entertainment. When browsing through the available models, buyers should ask themselves whether they are looking for devices that are just for music or if they want more sophisticated gadgets. This can make the difference between the discrete, small models that are ideal for the gym, such as the iAudio 9+, and the models that resemble smartphones, such as the Cowon S9.
Choosing the Storage Capacity
MP3 players come with storage capacities ranging from 1 GB to 160 GB, and buyers should take into account the sizes of their music collections when making their choices. One can choose from MP3 players with flash memory, which are generally in the range of 1 GB to 64 GB, or HDD media players, which offer a storage capacity of more than 64 GB. Users who want to store videos and photos should consider Cowon players with at least 32 GB. Those who only want to listen to music on their players can get by with only about 4 GB, which allows them to store approximately 1,000 songs.
Other Features to Consider
The weight of the MP3 player is an additional factor to consider. An MP3 player with a slim design and light weight is an ideal choice for those who are looking for devices for their workouts. A lightweight MP3 player produced by Cowon is the iAudio 9+, which only weighs 40 grams. Players with large screens are often heavier. The Cowon S9, for example, weighs 77 grams with the battery included. The autonomy of the player is also essential, and buyers should opt for models with a playback time of at least 10 hours, especially if they travel a lot.
Types of Cowon MP3 Players
Cowon MP3 players come in a wide range of models for all budgets and needs. Five of the most popular Cowon MP3 players are described below, but there are other models available, as well. Buyers should remember to compare various models in order to find the models that best suits their needs.
iAudio 9+
The iAudio 9+ is a real competitor to the iPod Nano, both when it comes to size and capabilities. With a weight of only 40 grams and dimensions of 43 mm by 95 mm by 8.6 mm, the iAudio 9+ is the heir of the Cowon iAudio 7. It features the JetEffect 5 technology developed by Cowon, which means users can choose from no less than 48 different presets for adjusting tones. Other functions include 3D surround for dimensional sound effects, the Mach3Bass bass booster, and Stereo Enhance.
Cowon D20
The Cowon D20 is a complete multimedia device with a compact size and the longest playback time in its class. The D20 features a 16M colour touch display, voice recorder, flash player, built-in speaker, and SD card slot. Users can also choose to listen to FM radio with the Cowon D20. The player also features the JetEffect 5 technology.
Cowon X9
The Cowon X9 is a good choice for those who are looking to enhance their music listening experiences and enjoy some features that are not usually available on touchscreen MP3 players. For example, the player has physical playback buttons that act like play-pause controls and that can be used for controlling tracks, as well. The integrated software is intuitive and very easy to use.
Cowon Z2 HD Amoled
The Cowon Z2 HD Amoled is the perfect gadget for those who enjoy watching videos. With its Amoled 3.7-inch colour display and full HD, 1080p video playback, the Cowon Z2 HD Amoled is ideal for watching TV shows, video lectures, and movies. The CPU is the most powerful produced by Cowon, and the 3D graphics offer a very pleasant user environment. The device is very slim, and it features the 'floating design' developed by Cowon.
Cowon iAudio 10
Some of the functions that make the Cowon iAudio 10 unique include the Colour Therapy UI and T-Scroll Touch. The device has a comfortable grip and includes 10 therapy colours and themes. Users can choose from 200 combinations of colours according to their moods.
Comparing Technical Specifications
When shopping for Cowon MP3 players, buyers should remember to have a look at the technical specifications of the items beyond their designs and features. Some of the most important specs to take into account include the CPU, playback time, and storage capacity. The chart below illustrates these technical specifications for the five Cowon MP3 players described above.
Model

CPU

Playback Time

Capacity

Pentium III 500 MHz or higher

29 hours music

7 hours video

4 GB/8 GB/16 GB/32 GB (Flash memory)

Pentium III 500 MHz or higher

90 hours music

13 hours video

8 GB/16 GB/32 GB (Flash memory)

Pentium III 500 MHz or higher

110 hours music

13 hours video

8 GB/16 GB/32 GB (Flash memory)

1 GHz ARM Cortex A-8

22 hours music

8.5 hours video

8 GB/16 GB/32 GB (Flash memory)

Pentium III 500 MHz or higher

38 hours music

6.5 hours video

4 GB/8 GB/16 GB/32 GB (Flash memory)
Other technical specifications that buyers may want to consider include the RAM, battery capacity, audio codec, video resolution, and TV output. Buyers should consider their needs before making purchases in order to avoid paying more for features they do not intend to use.
How to Buy a Cowon MP3 Player on eBay
If you are looking for a new MP3 player that can hold your music collection and has all the features you would like for listening to your favourite music on the go, you should have a look at the devices manufactured by Cowon. Buying one of these players is quite easy, especially if you choose to do it on eBay. All you need to do is determine which type of player you would like to buy and then search for it using the intuitive search system on the website. If you are looking for the Cowon X9 MP3 player, for example, you should type that name into the search bar on any page. It is a good idea to compare prices from different vendors before buying in order to make sure you get the best deal.
Conclusion
Cowon MP3 players are good alternatives to ubiquitous iPods, and they offer users a very pleasant listening experience. With several models to choose from, buyers can easily find models that suits both their preferences and their budgets. Whether one is looking for a slim and portable player for the gym or for something a little more cutting edge and powerful, there is something for everyone when it comes to Cowon MP3 players. All players offer connectivity to both Mac and Windows, which is also a definite plus.
Buyers can choose to buy Cowon MP3 players in electronics store or online on websites such as eBay. By shopping for Cowon MP3 players on eBay, buyers can browse through a wide variety of past and present models and easily compare different prices in order to get the best value for their money.
Cowon MP3 Player|Cowon|Cowon iAudio 9+|Cowon D20|Used Cowon MP3 Player