This is a Beginners Guide
As with any car, your Toyota has a unique dashboard and stereo and as such has specific requirements in order to give you the best fit and performance, without compromising your warranty.
Fortunately, Toyota, more than any other manufacturer has used the same fitting in terms of stereo shape and size since 2005, as well as the same wiring harness or ISO since 1989 until 2012.
Before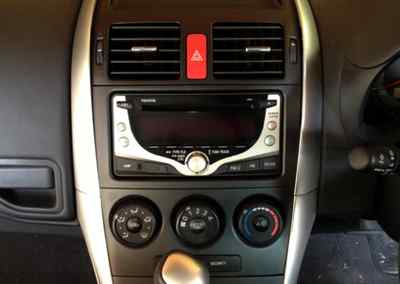 After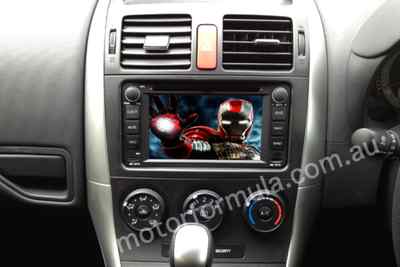 (images used with permission)
Size
The standard Toyota stereo size is 200mm wide by 100mm tall. This is slightly larger than what is termed "Double DIN" in the car audio industry. This means that your Big Brand stereos from Alpine, Kenwood, Sony and alike, will not be big enough to give you that "Factory Fitted" look and feel when they are installed.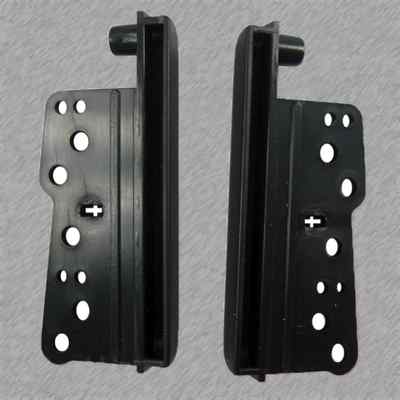 If you have already purchased one of these, all hope is not lost as you can get a pair of "Ears" which are made to fill in either side of your new stereo. Unfortunately, these are a patch and do
not return you car to the factory look.
There are a number of options out there for the correct fit and you should select a stereo that first of all fits your dash. It should be clearly marked as being made for Toyota, and also include the correct wiring harness to ensure that it will perform the way it was designed to.
| | |
| --- | --- |
| | This means that when you turn your lights on, the stereo will dim the screen and its control buttons will illuminate. When you turn your car off, the stereo will turn off and shut down correctly. When you fade or balance your speakers, the correct source is being controlled and when you use your steering wheel controls or buttons, the correct action works on the radio. |
Whilst this is highly complicated, the hard work has been done for you. Units such as those provided by Motor Formula have been designed with all of this in mind. Our full-featured units ensure you don't have to chop and hardwire anything as the plugs have been made to fit all 3 cables for Power, Speakers & Steering Wheels.
A Pro-Series Stereo from motorformula will fit the following Toyota vehicles:
Hilux

Tarago
Hiace
Rav4
Kluger
Landcruiser
Yaris
Echo
Carolla
For other Toyotas that have a different dashboard, there is a specific unit for you as well.

Look for Australian Stock. This will save you when you need support or assistance finding the right plugs to connect!
---



©

Copyright motorformula 2015 all rights reserved.