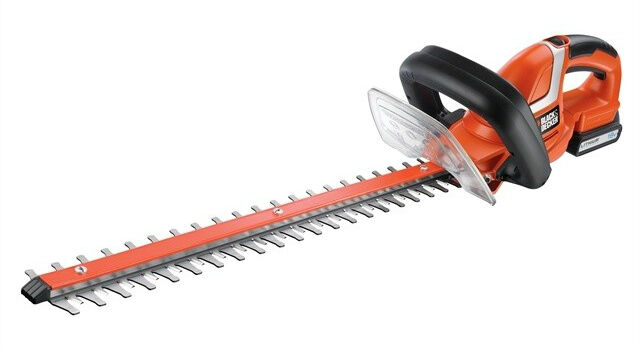 Maintaining a well-groomed yard requires the right tools for the job, and a quality pair of hedge trimmers is a must have for keeping hedges in their best shape. The top three hedge trimmers are made by Stihl, Honda, and MTM. These brands offer everything from electric to petrol-powered trimmers, so use this guide to decide which height, power, features, and weight work best for your gardening style.

Stihl Hedge Trimmer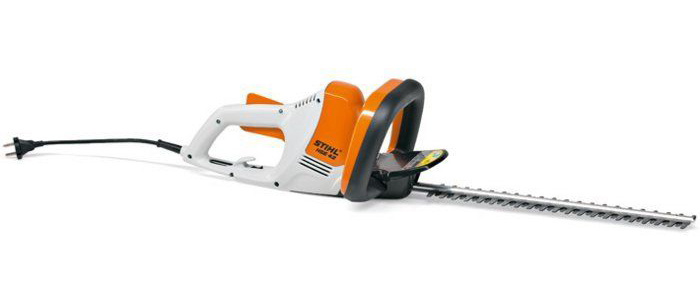 Lithium ion battery-powered Stihl models offer the ability to move about a large yard without worrying about the power supply. The best battery-powered model is the HAS 86, which offers a 62-centimetre blade and runs for up to 140 minutes on a fully charged battery. Stihl hedge trimmers get ranked as a top choice due to the comfort of their ergonomic design. The larger, 100-centimetre blade of the HS 86 T is petrol-fueled but has anti-vibration technology to reduce movement and pressure on the user. HS 86 T is the high end of the petrol Stihl trimmers, but those interested in these models can look on eBay for better pricing. Another asset of the Stihl trimmers is the ability to address all types of gardening needs. Those with small hedges and trees will be happy to find the same level of design and quality in the electric HSE 42, whose small blade and lightweight makes it ideal for smaller shrubs.
---
Honda Hedge Trimmer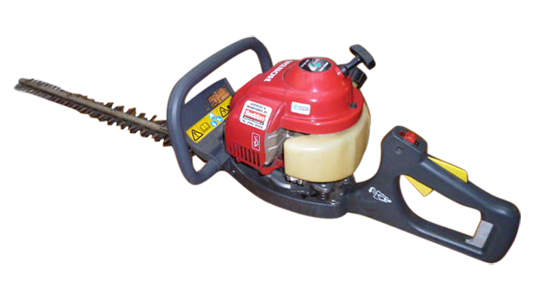 Honda is known for its powerful engines, and the HHH25D hedge trimmer is no exception. The company boldly states that this is the first four-stroke hedge cutter, which gives the user versatility in cutting from a variety of angles. Those with hard-to-reach shrubs will find this design a welcome addition, along with the ergonomic handle and anti-vibration technology. Its GX25 engine runs on fuel alone, so no need to mix oil and petrol. It also features an impressive 720-mm double-sided blade. Even with the impressive blade size, it manages to weigh in at just 6.6 kg.
---
MTM Hedge Trimmer
MTM products are known for their ability to pack several tools into one design. These tools are ideal for those with limited storage space who do not want to purchase many tools to maintain their yards. Available in a range of options, buyers have their pick of configurations. The 2-in-1 remains a favourite as it features a hedge trimmer and chainsaw that can extend to reach up to 7.3 metres. With cutting tools powered by a 62-cc engine and three extension poles to adjust the height, buyers get high-powered trimming and cutting for a range of plants. Those looking to get even more tools packaged with the hedge trimmer can consider the 9-in-1, which features a hedge trimmer, chainsaw, bump feed trimmer, whipper snipper, and five different brush cutters. It features the same 62-cc engine and the easy start systems as the other pro series MTM trimmers, but it only extends to a 6.15 metres. Choosing among MTM trimmers depends on how high your plants are and how many tools you need.
Conclusion
Stihl, Honda, and MTM make the top three hedge trimmers, and buyers can pick through the offerings to find those which best fit their yard and personal preference. Consider the power source, weight, blade, and design to select the one ideal for you and your yard.