The
iPhone 5
and iPhone 5c are useful only if they work properly. Users need to consider how to best protect their iPhone from the damages of life with a tough
case
designed to repel common phone irritants such as water and dirt as well as protect it from things like shock, vibration, and falls. The top seven tough cases provide protection from a range of the common worries of daily life and stand out among the many different brands and styles of tough iPhone 5 and iPhone 5c cases on the market.
1
OtterBox Defender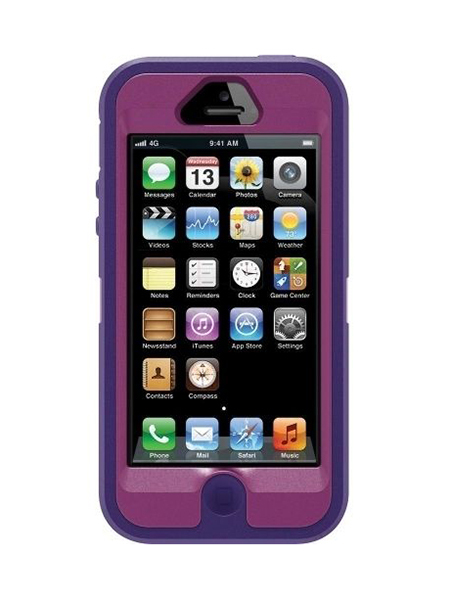 OtterBox is one of the most well-known names in smartphone and tablet cases because of its extensive line of durable and recognisable plastic and rubberised cases. The OtterBox Defender, one of the company's most popular iPhone 5 and 5c cases, provides a litany of features, protecting against drops, dust, and scratches whilst also providing screen protection. The Defender Series is also notable because it is the only case in the OtterBox line that comes with a belt holster.
---
2
OtterBox Armor Series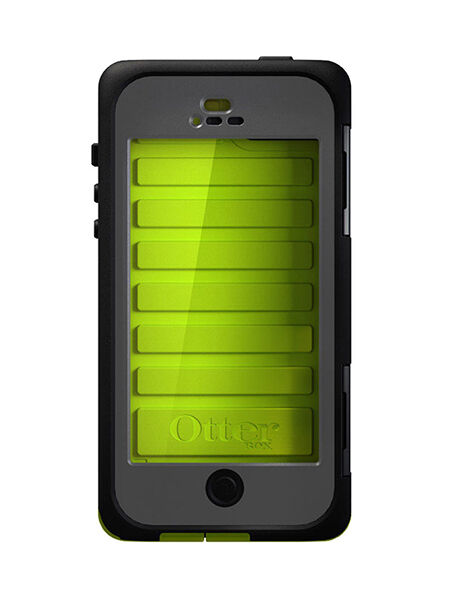 Another tough iPhone 5 case from OtterBox is the Armor Series case, which is a re-imagination of the original OtterBox case design notable because it is waterproof. An iPhone can withstand 30 minutes underwater up to 2 metres deep without damage with an Armor case on. The Armor Series also protects an iPhone from crushing force, drops, dust, and dirt.
---
3
Griffin Survivor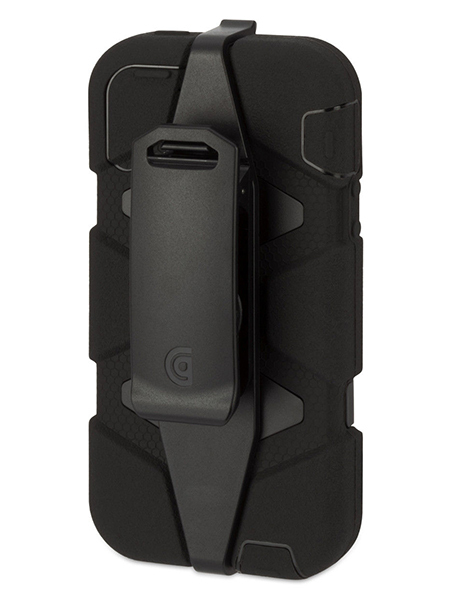 The design of the Griffin Survivor case developed based on the standards set by the United States Department of Defense for military operation. This case protects the phone from many extreme sets of conditions, including dirt and sand, wind, shock, water and rain, and extreme vibrations. This case also comes with a heavy-duty clip for secure transport.
---
4
Incipio ATLAS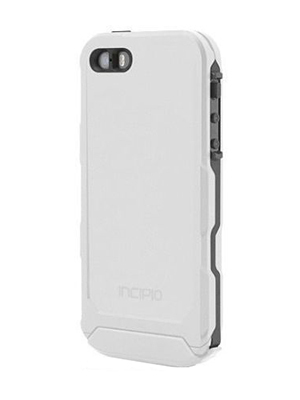 The Incipio ATLAS case offers users multiple layers of defence against many common iPhone threats such as water, dust, and shock. The case is waterproof when immersed in up to 2 metres of water for up to 60 minutes. The ATLAS was subject to rigorous testing and passed the international IP68 protection standard for Ingress Protection against dust and water.
---
5
Case-Mate Tough Xtreme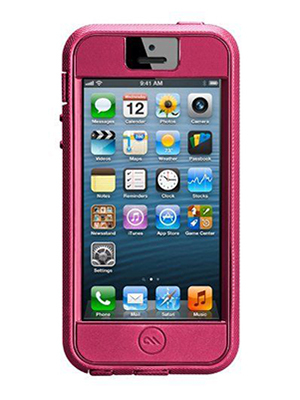 The Case-Mate Tough Xtreme case for iPhone 5 is notable for its protective features and slim profile of only 1.3 cm. This case offers users three layers of protection with a soft exterior face designed to absorb impact and prevent impact damage. In addition, it comes with a built-in screen protector.
---
6
Spigen Tough Armor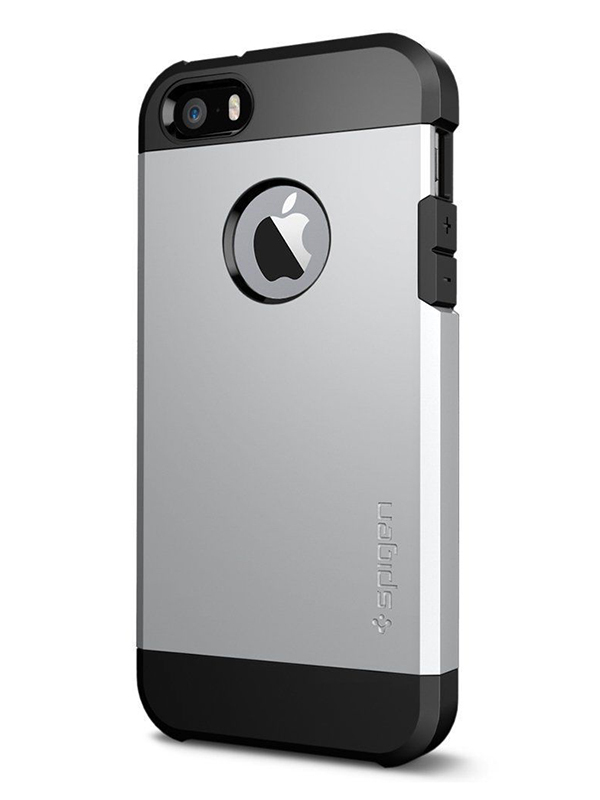 The manufacturers of the Spigen Tough Armor case for the iPhone 5 claim that it "provides better impact absorption than any other boxy case on the market". The Tough Armor case uses air cushion technology at its corners, which maintains its slim profile.
An added layer of defence against shattering and cracks comes thanks to the Spider Web Patterned TPU case material, which also increases its grip safety and slop resistance. While an additional 1.5 mm lip at the top adds additional protection to the iPhone's screen, users can add more secure screen protection with Spigen's line of tempered glass screen protectors, with which the Tough Armor case is fully compatible.
---
7
LifeProof Fre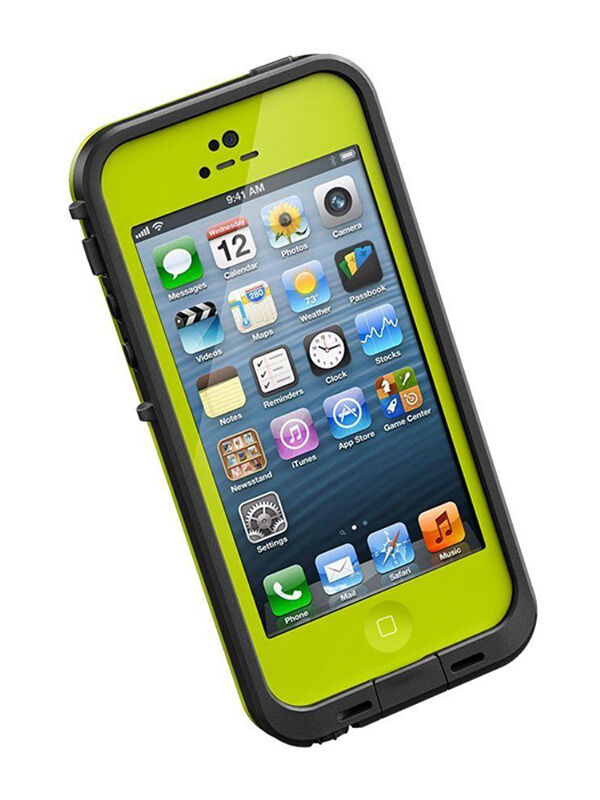 The name itself indicates the promise of the LifeProof case. Since many users find that the trials of daily life are the biggest threats to their iPhone, this case attempts to protect them from just that. The manufacturers claim that the LifeProof Fre offers "four proofs":
Waterproof: immiscible in up to 2 metres of water for up to 60 minutes
Dirtproof: seal creates resistance to dust and dirt
Snowproof: because it keeps out water and dirt, the phone is also safe from snow
Shockproof: capable of surviving a drop of up to 2 metres
To go along with this claim, independent testing of the LifeProof Fre reveals that it complies with international IP68 standards for ingress of water and dirt. In addition, this case protects iPhone's entire touchscreen from scratches and shatters, and it provides a slim, 12.5 mm profile.
---
How to buy an iPhone 5 or 5c case on eBay
The sellers on
eBay
offer an easy way to save you time and money whilst ensuring that your phone is protected. Finding the case you want is easy. Begin on any page of eBay's site, and do a general search for "iPhone 5 cases". Then, limit the results according to brand or price. Alternately, search for the specific brand name and model of case you want, making sure to use the phone model in the search as well. For example, you can search for "OtterBox Defender iPhone 5".