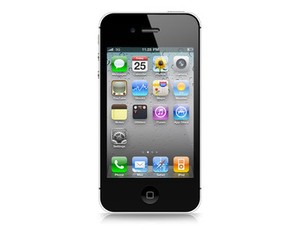 Most often, when cell phone users purchase an iPhone, they purchase it alongside a cell phone service plan. However, since the debut of the iPhone, there has been an increasing demand for "unlocked" iPhones. Locked iPhones are locked to a specific provider's network. If the user leaves the provider's coverage area, they lose service. Unlocked iPhones can be used with any carrier's network, whether in the U.S or abroad.
The following guide offers some insight into the process of buying an unlocked iPhone. It includes information on what an unlocked iPhone is, the advantages and limitations of an unlocked iPhone, and how to go about finding an unlocked iPhone online.




What Is an Unlocked iPhone?
An unlocked iPhone is a phone that is purchased without a service contract to a major cell phone service provider. Most major cell phone service providers offer phones at well below market value. They offset this cost by having the client commit to a two-year cell phone service contact. So, for instance, someone who wants to buy an iPhone through a notable cell phone service provider pays significantly less for the phone upfront, but only if they commit to a two-year service contract with that service provider. Their iPhone will be specified for use with that service provider from that point on. The phone is then considered "locked" to that provider.
Those who want to purchase an unlocked iPhone will pay more in order to purchase an iPhone that is not locked to a service provider. This unlocked phone can be used with different service providers, as long as the user has a service plan that accommodates the phone, data, and text demands of the iPhone itself. Buyers should keep in mind that not all major service providers offer plans that make full use of all iPhone capabilities, so purchasing an unlocked iPhone and taking it to just any cell phone provider could mean limited service and functionality. Buyers should be sure to check with their respective service provider or research online to check which providers can offer support for their unlocked iPhone.

Factory Unlocked vs. Software Unlocked iPhone
The term "unlocked" gets used in the world of iPhones in one of two ways, and it can be potentially confusing for those looking to buy an iPhone. Some users want to unlock the software on their iPhones so they can add and remove programs outside of Apple's regulations, and make use of the phone in other ways. Other users just want to purchase a factory unlocked iPhone that is not tied to a cell phone service provider. The following definitions provides some basic information on the differences between these two uses of the word "unlocked" when one is talking about iPhones.
Factory Unlocked
A factory unlocked iPhone is unlocked by Apple themselves, and is sold at a higher price without a SIM card inserted in it. The phone can have basic capabilities when attached to a wireless network, like email, social media and apps, but it needs a call plan with a service provider to send and receive phone calls. Often users who travel internationally purchase this type of unlocked phone to avoid racking up international roaming charges. With a factory unlocked iPhone, they can just pick up a SIM card when they arrive in another country, insert it into their phone, and then make phone calls at reduced charges. It also allows users to find month to month cell phone service that meets their needs, while still owning a high-end device like the iPhone.
Software Unlocked
Software unlocked phones are also known as "jailbroken" and these phones essentially have been hacked to work with other programs and codes. This practice voids the Apple warranty and is against their terms of service that users agree to when they purchase an iPhone. It is not recommended that users do this to their own phone, or purchase a phone that has had the software unlocked. There are many problems that can arise from this practice. As the person doing the "jailbrake" is not an Apple technician, there is a good chance that they could permanently disable aspects of the phone, causing it to malfunction.
The distinction between these two types of unlocked iPhones is extremely important. Often people think that the two terms mean the same thing, or that one type of unlocking accomplishes the same thing as the other. When purchasing a used iPhone online, buyers should carefully read listings to make sure that the iPhone they wish to buy has been factory unlocked and not software unlocked. Again, unlocking the iPhone software does not provide any of the same benefits that a factory unlocked iPhone provides. It is a practice that is frowned upon and it will void the warranty on the iPhone.

Unlocked iPhone: Advantages and Limitations
There is a notable debate regarding unlocked iPhones. Apple makes them available for sale, so there is obviously a market for people who want to buy unlocked iPhones for the benefits they offer, but there are also many critics who cite a list of reasons why purchasing an unlocked iPhone may not be a good idea. The following table lists the advantages and limitations. It will help buyers decide whether to buy an unlocked iPhone or go with a locked phone and service contract.

| Advantages | Limitations |
| --- | --- |
| No Commitment: Some buyers appreciate the ability to switch carriers at any time, stop paying for their phone at a moments notice, and just generally not have to sign multi-year contracts to own the iPhone. An unlocked iPhone provides this type of freedom. | Higher Price: Cell phone carriers subsidize the purchase price of iPhones for their contract customers. An iPhone on a contract (locked phone) is just a few hundred dollars compared to upwards of $600 for an unlocked phone. Critics of unlocked iPhones often question whether the extra money spent on unlocked iPhones (which can be in the hundreds of dollars) is worth it. |
| Mobility: Anyone who has tried to use their American cell phone overseas knows that the international roaming charges are severe. For international business travelers who travel frequently and use their phone for email, find that communicating while abroad on a business trip can get very expensive. An unlocked phone means a user can purchase a short term SIM card from a provider overseas and not pay any of the international roaming rates. | Limited Carriers: There are still only a couple of major cell phone providers that give users full service and support for their unlocked iPhones. Options are limited for unlocked iPhone users. Some critics say that because of this, the discount a service provider offers is worth the full functionality that carriers offer their contract iPhone customers. |

Unlocked iPhones are generally used by people with specific needs and the budget to accommodate them. For those that find an unlocked iPhone useful for what they need their iPhone to do, spending the extra money can be well worth the functionality, mobility, and freedom it gives them. However, they should remember that an unlocked iPhone is not for everyone. The upfront costs can be substantial, but for highly mobile users who hate to feel tied down, it is the perfect choice.

How to Find and Buy an Unlocked iPhone Online
Buyers looking to buy an unlocked iPhone will find the largest range for this device on eBay. Along with new iPhones, buyers will also be able to find used iPhones. In order to find listings for unlocked iPhones, begin on the eBay homepage. Hover over the Electronics category, and click on Cell Phones and Accessories. Then click on Cell Phones and Smartphones in order to view all of the smartphones and cell phones that are currently listed on eBay. From here you can use the category listing available on the side of the screen to narrow down your search results. Click on Apple under "Brand" and the results will narrow to only Apple iPhones. Under "Carrier," click on Unlocked. This will show you only the unlocked Apple iPhones listings currently on eBay. Styles and prices will vary greatly depending on the generation of iPhone. You should carefully read through item listing descriptions. If you have any questions, contact the seller by going into their user profile. You should ideally only do business with those sellers who have earned the distinction of "Top-seller." To buy the unlocked cell iPhone you can either bid in an online auction, or if the seller has specified this, just pay the listed price. You will have to register as an eBay member to participate in auctions and purchase items.

Conclusion
Unlocked iPhones are a fairly specific type of smartphone that is much sought-after. For those that need the convenience and freedom of not having a contract with a cell phone service provider, and also have the money to spend extra on their iPhone, an unlocked iPhone may be just right for them. Buyers should be sure they know the difference between factory unlocked and software unlocked iPhones, so as to not accidentally purchase one instead of the other. Lastly, when shopping online, always keep in mind that eBay has a wide variety of new and used unlocked iPhones to meet almost any budget.