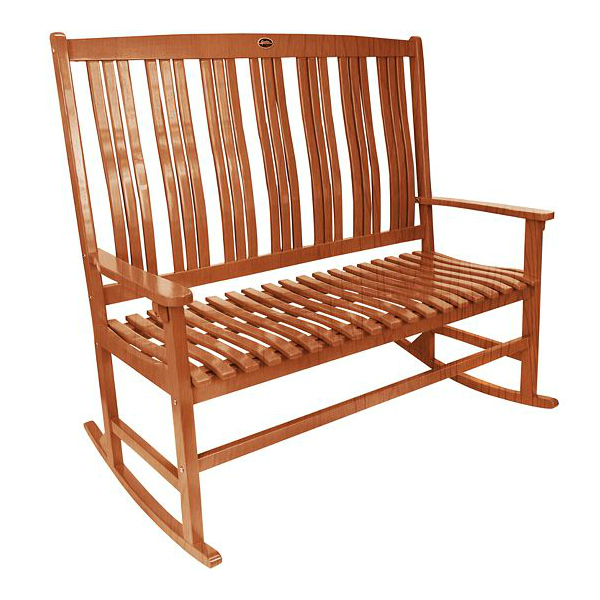 Nothing adds more energy to a patio or deck than vibrant outdoor furniture. Unfortunately, many homeowners place more emphasis on appearance than functionality when shopping for outdoor furniture sets. While a set may look good, the materials used to construct the outdoor furniture can easily rot to the core. Choosing the right material for outdoor furniture represents the most important decision consumers make during the buying process. Once they decide on the material, consumers can find outdoor furniture at home and garden shops or online at one of the leading e-commerce sites, eBay. Before shopping for outdoor furniture, consumers should understand why the material chosen matters, the materials to disregard, and the three best materials for kicking off the shoes and lounging in an outdoor recliner.
Why the Material Matters
Choosing the right type of material used to make an outdoor furniture set determines the longevity of the chairs, recliners, and tables that comprise the set. Outdoor furniture must resist long-term exposure to UV rays, prevent corrosion and rust from moisture, and withstand high winds. All three weather elements can quickly wear down outdoor furniture constructed with inferior materials. Since homeowners often move outside furniture, the furniture must also be scratch- and dent-resistant. The higher level of physical activity performed outside can lead to people running into, and knocking over, the outdoor furniture. Moreover, material matters for keeping the outdoor furniture cool to the touch on a sweltering summer day. Some materials instantly become hot to the touch when exposed to hot conditions.
Perhaps the most important reason why materials matter is the use of harmful chemicals that artificially extend the life of outdoor furniture. Chemicals and additives leach from outdoor furniture and can cause eye and skin irritation. A more serious effect of chemicals and additives are the cancer-causing agents that harm users who receive long-term exposure. Children are particularly susceptible to prolonged chemical and additive exposure. The chemicals homeowners need to be aware of include polyethylene (PE), polypropylene (PP), and polyvinyl chloride (PVC). Disregard any outdoor furniture that does not have a label prominently displaying the absence of these harmful chemicals.
Second Tier Materials
Many homeowners prefer synthetic or plastic materials for the construction of their outdoor furniture. Stylish wicker rattan and plastic designs add panache to patios and decks. However, buying outdoor furniture should be more about functionality than design. As the following table indicates, synthetic and plastic made outdoor furniture possess a few disadvantages.
Material

Disadvantages

Plastic

Blows over in windy conditions

Short lifespan

Not weatherproof

Contains harmful chemicals

Resin

Numerous chemicals and additives

Susceptible to wind gusts

Poor sun protection

Wicker

Requires protective cover from weather elements

Rapidly deteriorates when exposed to moisture

Cannot sustain heavy use

Not for large users
Some outdoor furniture shops promote plastic and synthetic materials for ease of portability. Homeowners can easily move around the furniture to accommodate groups of varied sizes. Yet, the same lightweight feature also detracts from these materials, since outdoor furniture constructed with plastic, resin, and wicker can be blown down by even mild wind gusts. The attractive looking plastic outdoor furniture set that sits inside of a home and garden shop is not exposed to wind, rain, or snow.
Recommended Materials for Outdoor Furniture
An increasing number of homeowners have discovered that functionality trumps style when it comes to outdoor furniture. Chairs and tables set outside endure more punishment than indoor furniture, especially from high winds and heavy rain. In addition to durability, consumers can find outdoor furniture that complements or accentuates a home's exterior decor. Some of the most aesthetically appealing outdoor furniture is constructed from wrought iron, aluminium, and wood.
Wrought Iron
Wrought iron makes some of most attractive outdoor furniture sets, while providing rugged durability in every type of weather environment. Think about how the antique looking wrought iron furniture pieces look sitting on a bistro's patio. The furniture adds panache to the restaurant. Homeowners can find wrought iron furniture in a wide price range that includes used pieces that retain their value after years of use. Homeowners can leave wrought iron outdoor furniture on the patio year round, which precludes them from having to move the heavy furniture. Homeowners who decide upon wrought iron outdoor furniture should consider cushions to provide additional comfort and prevent the furniture from heating up under the sun. Well-constructed wrought iron furniture sets last longer than any other type of material, which mostly offsets any cost concerns. Consider wrought iron produced by welding, since most manufacturers consider welding to create the strongest wrought iron outdoor furniture pieces.
Aluminium
Search for outdoor furniture constructed with special powder-coated aluminium. The powder prevents corrosion and rust caused by weather elements. Avoid aluminium outdoor furniture that manufacturers construct with nuts and bolts, as this demonstrates shoddy construction. The highest quality aluminium furniture pieces possess smooth joint work for both appearance and functionality. Aluminium outdoor furniture is easier to move around the patio and the furniture remains cool to the touch under intense heat. Depending on the aluminium grade, homeowners may have to store the outdoor furniture in a shed or basement during periods of bad weather. High-profile outdoor furniture manufacturers have fine-tuned the construction process to produce some of the most beautiful pieces on the market. Expect to pay more for such craftsmanship.
Wood
Many consumers mistakenly believe that wood makes a poor material for outdoor furniture construction. Manufacturers utilise several types of wood that hold up very well to outdoor use. If wood is left bare, it can degrade under consistent sunlight. Therefore, stain, varnish, or paint should be applied to ensure wooden outdoor furniture maintains its integrity. While a variety of wood comprises outdoor furniture, teak, redwood, and eucalyptus have become the most popular among home and garden sales professionals. These three types of wood provide almost as much durability as wrought iron, with more aesthetic attributes.
Wood remains cool to the touch in hot weather, and if treated properly, resists the rot and decay caused by rain and high humidity. Water-resistant natural oils increase the already high level of water resistance. Teak, redwood, and eucalyptus also repel insects that invade wood products. Avoid teak, redwood, and eucalyptus furniture made with pressure-treated lumber, since this process adds harmful chemicals to the wood. While all three types of popular outdoor furniture materials possess visual appeal, teak has beautifully coloured wood that works great in rustic outdoor settings. Recent increased demand for teak has pushed up the price of outdoor furniture constructed with the wood.
How to Buy Outdoor Furniture on eBay
If you understand the importance of typing the correct keywords into a search engine, then finding the right seller on eBay should pose no problems for you. Type specific keywords into eBay's search engine that is available on every page. For outdoor furniture, use specific terms, such as "black outdoor furniture" or "Ikea outdoor chairs" to reduce the number of search results. Another popular eBay search engine strategy is to search for brand new or used outdoor furniture. The search results list sellers who match your search criteria. However, you need to vet the search result sellers to see if they match your buying criteria. After you find a seller who appeals to you, contact the seller to see if he or she runs an eBay Store where you can purchase outdoor furniture.
Conclusion
Outdoor furniture has evolved in both structure and design. Early pieces of outdoor furniture were constructed with flimsy plastic that often cracked under the slightest pressure. Contemporary homeowners can find highly durable outdoor chairs, tables, and benches that enhance the appearance of a patio or deck. The key is to buy outdoor furniture made with the best materials. Avoid outdoor furniture constructed with plastic, resin, or wicker. Not only are the materials susceptible to short-term wear and tear, they also may possess harmful chemicals that leach into the skin and eyes. The three best outdoor furniture materials include wrought iron, aluminium, and wood. All three materials resist corrosion, rust, and the rot caused by insect infestation. They are also waterproof and withstand strong wind gusts.