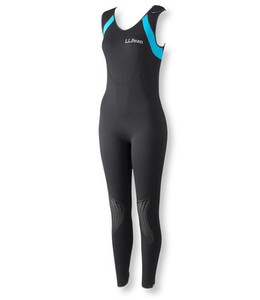 One of the most common misconceptions in the diving world relates to the difference between a wetsuit and a drysuit. Both types of diving suits are constructed to protect divers from the water and the elements, but they do so in different ways.
The following guide looks at why people wear diving suits, and the differences between wetsuits and drysuits. It also includes a section on how to search for and buy wetsuits and drysuits on eBay.
There are a number of reasons why an individual may need to put on a wetsuit or a drysuit. The following table illustrates the main reasons why a person would don a diving suit.
| Purpose | Description |
| --- | --- |
| Boating | Many boaters wear diving suits to protect them from the elements when they are aboard a boat. More often, boaters prefer drysuits that will protect them from the elements while also keeping the user dry, whereas a wetsuit only works to keep to the user warm if it is wet. |
| Work | Those who work in the water while repairing boats, bridges, or docks, or underwater in any capacity, will need a diving suit of some kind to protect them from the cold water. As a worker may be in the water for hours, the diving suit they're wearing will usually have to be reinforced and made of a heavy duty material. Thicker suits (4mm, 5mm, and 6mm) will usually be used for this type of work. |
| Water Sports | Many water sports enthusiasts purchase and wear diving suits to stay warm while they are in the water. Those buying a diving suit for water sports should be sure that the suit does not restrict movement. |
| Diving | Both wetsuits and drysuits can be used for diving, and the choice will depend on the environment. Sport divers and military divers should consider a suit that matches their specific needs. Some suits can be thin and sleek, while others have to be heavy duty and resistant to damage. |
| Survival | Some diving suits are worn exclusively for survival. These suits are usually worn in emergency circumstances only, and are kept aboard ships that travel across cold water lakes, seas and oceans. |
Different suits will suit different needs. Generally, both drysuits and wetsuits can be used for the purposes listed above, but the choice will come down to the situation and water conditions.
What is a Wetsuit?
Wetsuits are generally made of a material called Neoprene. Neoprene is primarily a synthetic material that provides a level of insulation to the wearer. The maximum thickness for Neoprene wetsuits suits is 10 millimeters, but they come in a variety of sizes. The thicker the material, the more insulation it offers the wearer. When reading the sizing, consider that some have combined thicknesses, i.e., different levels of thickness in different areas. A 3/2mm wetsuit means that it is 3mm on the torso, and 2mm on arms and legs. That is because it is more important to keep the core of the body warm, and the limbs can become warmer as the muscles heat up with exercise. A 3/2 wetsuit is designed for moderate, mid-season warmth, 56 degrees to 66 degrees fahrenheit. The next step warmer would be a thicker 4/3 wetsuit, which is designed for 53 degrees to 60 degrees fahrenheit, or what is called "winter warmth." As the numbers get higher, the wetsuit gets thicker, and keeps the wearer warmer.
Neoprene wetsuits are worn in warmer water, that is roughly between 50 to 80 degrees. Wetsuits are not designed to keep the water out. Wetsuits do offer some insulation and protection from colder water, but as water is allowed in, wetsuits are not used in very cold water.
Types of Wetsuits
One of the primary considerations when it comes to a wetsuit is the right style of wetsuit to fit the needs of each individual wearer. When a wetsuit has a good fit, it should wear like a second skin. There are number of different shapes and styles of wetsuits, and they are outlined in the following table.
| Wetsuit Type | Description |
| --- | --- |
| Full | A full wetsuit covers the whole body. Full wetsuits cover the body all the way down to the ankles, wrists, and up to the neck. Full wetsuits are generally more expensive due to the fact that they incorporate the most material. |
| Long-John/Short-John | Long or short-john wetsuits are a sleeveless version of wetsuit, with over-the-shoulder straps. A long-john suit is sleeveless, but features legs that go all the way to the ankle. A short-john wetsuit is also sleeveless and features leg cut-offs that look like shorts. |
| Spring | Spring wetsuits appear like a short-john, except this style also features a full sleeve down to the wrist, but the legs are cut off like shorts. |
| Tops | Most wetsuit styles can be purchased just as a top, so that a swimsuit can be worn on the bottom. Shirt wetsuits are popular for surfing and watersports to keep the wearer warm in the water. |
The specific style of wetsuit a particular consumer wishes to purchase is largely dependent on preference. A buyer should consider what parts of the body they want to cover for both warmth and protection while in, and on the water. Doing the appropriate research and considering how a particular suit will be used will help the buyer pick out the right suit. Then, the buyer can move onto more fun aspects of the wetsuit, like what color (black, blue, pink, etc.) and whether he or she wants a wetsuit with a design.
What is a Drysuit?
Drysuits are made to protect the wearer from much colder water and air temperatures. They are constructed from layers of insulating fabric. Drysuits are worn in water temperatures lower than 50 degrees. Dry suits are preferable for colder water, as unlike with wetsuit, the wearer doesn't actually make contact with the water itself, hence the name "drysuit." They feature waterproof zippers and seals on most parts of the suit to provide the wearer further protection from the water.
Drysuit Pieces
A drysuit is assembled from a number of pieces. The following table outlines the most common pieces that make up a drysuit, and how they protect different parts of the body from exposure to cold water.
| Drysuit Piece | Description |
| --- | --- |
| Inner Shell | The inner shell of a drysuit is generally made of neoprene rubber, thermal fabric, or a similar synthetic material, in order to protect and insulate the body of the wearer. The inner shell is in close contact with the body of the wearer. |
| Outer Membrane | The membrane is the external piece of a drysuit. It is a thin outer layer of nylon or thin rubber that is designed to be less form fitting, so as to accommodate the movements of the wearer in the water. |
| Seals | Seals are found at the necks, wrists, and ankles of a drysuit, and are made of tightly compressed rubber rings that prevent water seeping into the suit. |
| Accessories | Most dry suits are worn with common accessories including, but not limited to: gloves, boots, hoods, helmets, and air valves. Divers should consider which accessories are best for them and the water they intend to dive in. |
It is best to consult with professional divers and retailers to be sure that a drysuit is appropriate. Not all pieces are necessary, but many are, in order to guard against exposure to colder water.
Find Diving Suits on eBay
Finding and buying both wetsuits and drysuits online is simple with eBay. There is a wide variety of men's diving suits and women's diving suits in an array of sizes and designs. When beginning your search for a diving suit of any kind, start with the Sporting Goods and Clothing sections on eBay. To hone your search, use keywords and categories.
Keywords
Using keywords is one of the best methods for finding a wetsuit or drysuit when you know what it is that you are looking for. If you are already know the brand, size, style or materials you want in your dive suit, you can always type these terms into the search bar at the top of every eBay page. You can always search for "wetsuit" or "drysuit" to view all available listings for diving suits.
Categories
Another effective search method on eBay, is to use the categories on the left side of any listing page to narrow down a search. Outdoor Sports, Clothing, Condition, Price, and more, can all be selected to search for a specific item.
Buy Diving Suits on eBay with Confidence
When buying items online and specifically through eBay, there are always some best practices that buyers should keep in mind. Buyers should be sure to research the seller, to read the item listing carefully, and to consider the costs involved in shipping and insuring an item while it is in transit.
Know Your Seller
There is a feedback and rating system in place on eBay that gives members the confidence to buy and sell from each other. Always examine the history of any particular seller to be certain that they have a positive reputation on eBay.
Know the Item
When buying a wetsuit or drysuit, there are always a number of specifications related material types, sizes, and brands that need to be taken into consideration when making a purchase. All, or at least most, of this information should be available on the listing page of any item put up for sale. Be sure to read all of this information so that you know exactly what you are buying. If you have any questions, you can contact the seller by clicking on the Contact Member link in the seller's profile.
Complete Transactions on eBay
It is important to complete all transactions on eBay. That way if an item doesn't turn up or it is not as described in the listing, eBay will cover the purchase price and original shipping under their buyer protection program. Make sure that you familiarize yourself with the program's terms and conditions.
Consider Insurance
When purchasing items through eBay, it is always important to consider insurance for items that are being shipped to you. Be sure to discuss this with the seller.
Remember Shipping
It is always smart to factor shipping costs into the final purchase price of an item. Wetsuits and drysuits, depending on the size and accessories, can be heavy items, so remember to think about shipping costs when buying. You can cut out shipping costs by searching for items listed in your local area.
Conclusion
Thermal protection is important in cold water, and even in lukewarm water if the wearer will be underwater for a long time. The easiest way to remember the difference between a wetsuit and a dry suit is to keep in mind that wetsuits let water in and are used in warmer water temperatures, while drysuits feature seals and heavier insulating materials to keep the wearer dry in cold water conditions. Diving suits can be used for many reasons other than just diving. Buyers should consider what they will be using their diving suit for, so that they can select the appropriate type and style of dive suit. Divers and water sport enthusiasts will find a wide selection of wetsuits and drysuits on eBay.