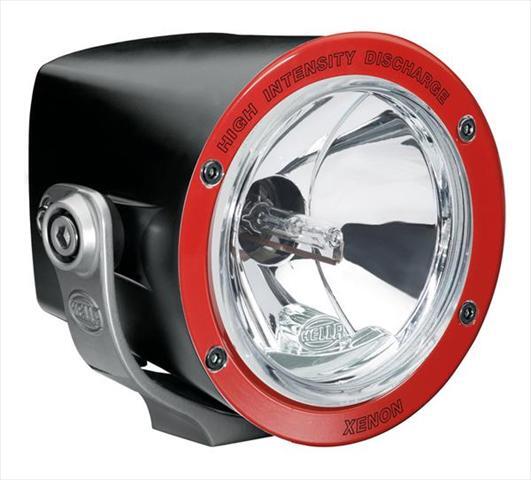 Off-road lights are intended to make the ground and any obstacles easier to see while off-roading, which is especially useful for those who drive at night. These lights can be easily purchased from brick and mortar auto parts stores and online stores where deals on auto accessories may be available. Buyers can choose where to purchase based on their preferences and when they need the lights by.
Xenon lights are usually considered to be high end and high quality, meaning that they are more expensive than LED or halogen lights. Buyers looking for xenon lights should look for quality because that is what they are paying for. While there are many things to consider when choosing xenon off-road lights, an overview of the types available and their placement on a vehicle can help off-road drivers purchase quality lighting for their vehicles.
Types of Xenon Off-Road Lights
The first thing to consider before purchasing xenon off-road lights is that there are multiple shapes and sizes of lights. While each one is usually created for different placement, it is always a good idea to choose one or the other before making a purchase. Spotlight style off-road lights that attach to the grill of the vehicle are extremely common, although the other two major types, bar lights and multi lights, are popular as well.
Xenon Bar Lights
As their name suggests, off-road bar lights are made up of a bar of lights set inside of a tube. The tube or bar is then mounted directly on the vehicle and should light up a wide path. Bar lights use multiple bulbs inside of a single casing or a tube light bulb to cast more light. Usually, bar lights are more affordable than multi-light options while casting the same amount of light. Xenon bar lights are most appropriate for placing on the roof of the car but are also sometimes mounted high on the grill.
Xenon Multi Lights
Multi-lights are usually a variation of bar lights except with individual spotlights fixed into the bar. Sometimes these individual lights can be adjusted to light up more area. These xenon lights are usually more expensive than bar lights but are more adjustable and offer better area coverage. It is also easier to change out individual bulbs should one go out or break.
Xenon Spotlights
Spotlights are a common type of xenon off-road light because they are small, lightweight, and can be purchased and placed almost anywhere on the vehicle. Spotlights are typically placed on the grill or bumper, and often right next to the headlights already on the vehicle. Because they are versatile, spotlights are perhaps the most common auxiliary light. Usually, a common pairing is two lights on the grill and one on the bumper to add an even spread of light. Xenon spotlights can be purchased in kits or individually to add whatever amount of light that the driver is looking for.
Xenon Off-Road Light Placement
It is important to purchase off-road lights according to their intended placement as well as lighting. Some lights are designed to light up more area or to target a specific area with light. Some lights are more suited for lighting up from above, while others are designed for lighting up the area directly in front of them. For example, xenon bar lights are commonly purchased to be used on the roof of a vehicle, although they can be centred on the bumper as well. Individual spotlights however are almost always placed on the bumper or grill to light up the area in front of the vehicle.
| | | |
| --- | --- | --- |
| Light Placement | Recommended Light Type | Recommended Light Number |
| Grill | Spotlight | 2+ |
| Bumper | Spotlight | 1+ |
| Roof | Bar or Multi-Spotlight | 1+ |
While this chart can be used as a suggestion, it is not a rule. Drivers can literally place lights anywhere on their vehicle and can place as many as they like, as long as the lights are not used for on-road driving. Two lights on the grill and one light on the bumper can provide more than enough light for most off-road drivers. Lights on the roof can light up greater distances but might not light up the area right in front of the vehicle. It is a good idea to make a decision based on what type of driving is being done, and in what conditions.
Xenon Off-Road Light Kits
While it is possible to purchase a single off-road xenon light, these lights are often sold in kits with everything the driver needs to install them. For example, a kit might include two small spotlights, wire, screws, and brackets that can be used to attach the off-road lights to the grill next to the headlights. A good kit may also include electrical wiring, tape, and claps to connect the new lights to the vehicle's battery system but this does vary from light kit to light kit.
Importantly, anyone who is not experienced with electronics or modifying their vehicle should consider going to a professional for installation. While it does cost more, it is a lot safer to install the lights properly so that they do not short out, do not fall off, and there is no fire hazard. A professional mechanic or someone who specialises in auto accessories should be able to install the lights fairly quickly.
Used Xenon Off-Road Lights
Anyone who is on a budget can choose to look for used xenon off-road lights rather than new ones. Used lights are frequently a great deal cheaper than new lights and buyers can get a much better deal on a better brand. While most lights do have a limited life, xenon bulbs are estimated to have about a 2,000 hour life span under normal conditions, meaning that most lights last a very long time. In addition, it is usually fairly easy to replace the xenon bulb should it blow out at a later date.
Anyone purchasing used xenon off-road lights should pay attention to the condition of the light before purchase. Checking to see if the light is made of glass or plastic may also be a consideration as glass does weaken over time and may not be suitable for off-road use. Finally, it is a good idea to check to make sure the light is stated as working before buying it as some might be sold for parts or pieces.
Buying Xenon Off-Road Lights on eBay
eBay is a great place to purchase xenon off-road lights because with a variety of sellers posting, there are plenty of options to choose from. Sellers list lights on eBay in new and used condition, so buyers can choose whichever they like. It is also possible to check eBay for deals on auto accessories to see if xenon off-road lights are included in the deals.
Purchasing lights on eBay requires that the buyers have an idea of what they need in order to narrow down the search. Setting a budget can also help because xenon lights can vary in price from seller to seller. Finally, it is always a good idea to read the full description, check any photos given, and then consider asking the seller before committing to the purchase. After buying, all you have to do is wait for your lights to arrive at your door and then have them installed.
Conclusion
Xenon off-road lights are a high quality option for anyone who enjoys off-roading, but there are things to consider before making a purchase. Xenon lights are usually made to be placed on a specific area such as the grill, bumper, or roof of the vehicle, although many lights can be placed in any area. Another consideration is that xenon lights are typically either bar, multi, or spotlight, with the latter being extremely popular.
Buyers should set a budget and decide whether they would like new or used lights, decide on the type of light, and then consider where they would like to purchase them. Websites like eBay often offer lower prices but can take a few days or more to ship the item, meaning that it is not suitable for anyone who needs their lights next day. After purchasing the lights, buyers can decide to install the lights themselves or to take them to a professional who can install them more safely.
Xenon Off-Road Light|Xenon Spotlight|Bar Light|Light Kit|Multi-Light