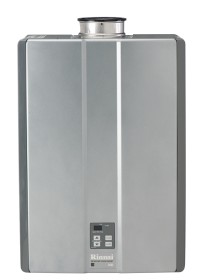 When it comes to heating interior spaces efficiently, many people turn to indoor gas heaters to fill this need. Indoor gas heaters are a more efficient way to heat an indoor area, especially for people who have larger spaces to warm. Depending on the region in which people live, heating with gas is often a less expensive option than using electric heaters, especially in the winter when temperatures dip down into below-freezing temperatures for long periods.
People who search for indoor heaters often locate them at retail department stores and online at eBay. There are a variety of indoor gas heaters available and choosing one that safely heats your interior space is easier when you know what to look for.
What to Look For
Gas heaters designed for indoor use are an economical way to heat interior spaces. Used to help heat spaces when another type of heating source is not functioning efficiently, gas heaters warm spaces adequately. Many new, used, or refurbished indoor gas heaters come in a variety of styles to choose from, with some having a capacity to heat larger spaces than others.
Indoor gas heaters are also ideal for heating only one room at a time, rather than heating multiple large areas at once. Sometimes you only need to supplement the heating source in one room or use it as the primary heating source rather than heating a larger interior area, so doing so with the addition of a single indoor gas heater is more economical and often more efficient as well.
Safety
A gas heater is an essential type of space heater created for interior use in a design that is safe when used properly. Although using indoor gas heaters is a more practical choice than other types of heating sources, it is important to keep safety in mind as well. Indoor gas heaters should specify how much power to use for heating a space as well as the amount of space the manufacturer recommends it covers.
A hazardous situation is possible if people place them too close to flammable objects that have the ability to cause serious burns. Always make sure that there is adequate room around the heater and that the area where you plan to use your gas heater is a safe one. Since the outside of the heating unit often becomes very hot, you also want to make sure that there is adequate room for people to pass by it without getting burned.
Choose the Type of Indoor Gas Heater
When manufactures create gas heaters for indoor use, they often create three basic types of gas heaters. These types of indoor heaters include ones designed to use natural gas,liquid propane gas (LPG), or ethanol gas as the primary heating sources. All three of these gas heater types are ideal for use to heat interior spaces in homes, garages, or shop areas. These gas heaters come in a variety of models designed to heat small areas to ones which are rather large. You should always use indoor gas heaters in accordance to the instructions of the manufacturers.
Fireplace Heaters
Fireplace heaters are available in LPG, natural gas, and ethanol varieties. This type of heating source is very versatile, as it comes in a variety of models to match any room. Fireplace heaters are a choice for natural gas, LPG, and ethanol gas and are not only a very efficient and affordable choice for heating interior spaces, but a very attractive one as well. There is a variety of styles to choose from like the cast iron gas fireplace, so it is easy to find one to match almost any existing room decor. Natural gas fireplace heaters, LPG fireplace heaters, and ethanol fireplace heaters often come with accessories for mounting them on walls, which minimises the risk of them toppling over.
Additionally, this type of indoor heating source offers models that allow you to switch between natural gas and LPG heat by simply turning a switch to convert to a different fuel source. It is a good idea to look for models that offer a vent-free system and safety shut-off features. Make sure to place your heater at least 3 feet away from any type of combustible material.
Portable Gas Heaters
When people want to find heaters that easily transport between various indoor locations, portable gas heaters are the ideal choice. Portable gas heaters come in a variety of styles to choose from as well and are also an efficient means of heating various indoor areas, such as the portable LPG heater, for example. Like the fireplace heater, this type of gas space heater is usually very affordable and has the ability to heat rooms both quickly and efficiently. Not all models of portable gas heaters are the same when it comes to the safety features. It is a good idea to look for portable gas heaters that come with safety features which minimise the risk of starting a fire or contact burns.
Designed to heat smaller areas, do not use this style of heater to warm up large areas like an entire home by using just one unit. If you do not already have an adequate heating source and are using this type of heater as your primary source of heat, you want to buy multiple units or just use one unit to heat the room you are currently using.
How to Buy
Finding a great deal on an indoor gas heater is easy to do when you shop on eBay. You can find the perfect model for your indoor heating needs by simply entering relevant keywords into the search query box located on any eBay web page. Also use the advance search option feature available on the site.
Indoor gas heaters come in a variety of styles to choose from that include natural gas, ethanol gas, and LPG heating fuel sources. They are very versatile and have the ability to heat indoor areas quickly and efficiently. Looking for a model that includes safety features such as automatic shut off options also ensures that you have an indoor gas heater you can use with confidence.