Dinosaurs Rediscovered – Don Lessem (Softcover, 1993)
Approx.
AU $5.89
+ AU $41.81 Addl. Costs
US $4.00
Get it by

Tue, 3 Sep - Fri, 13 Sep

from Sherman, Maine
 •

Very good

condition
 • 30-day returns - Buyer pays return postage
From dinosaurs smaller than chickens to the biggest beasts ever to walk the Earth, "Dinosaurs Rediscovered" is the story of discoveries about dinosaurs and the scientists who made them. Don Lessem introduces us to a generation of adventurous and talent paleontologists who spectacular finds revolutionized the way we look at dinosaurs.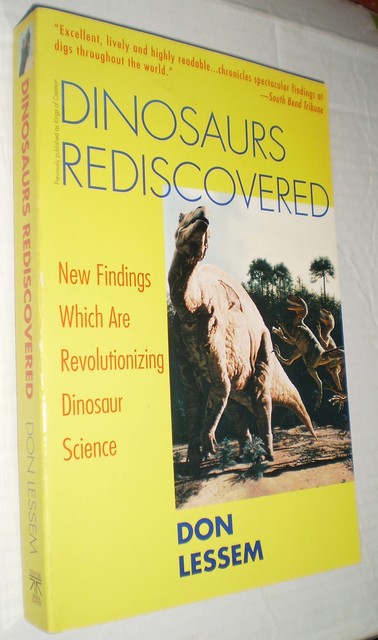 Dinosaurs Rediscovered – Don Lessem (Softcover, 1993)
Pre-owned
AU $5.89
+ AU $41.81 Addl. Costs