Payments and earnings
What you need to know about managing your earnings
How to get paid and make the most of your earnings
When you sell on eBay, you get paid directly to your bank account. Payouts are simple and secure. As a seller, you can streamline operations with access to everything you need — consolidated fees, customisable reports, refunds and returns, and simplified protections — all in one place. If you use third-party tools that integrate with eBay APIs, you can manage your listings, inventory, and orders, reconcile transactions and issue refunds from those. 
Here's everything you need to know about getting paid and managing your earnings so you can sell with confidence on eBay.
Getting paid
Payouts on eBay are simple and streamlined. We deduct fees and selling costs related to your sales from your funds before paying you. Examples of eBay selling fees include, but are not limited to, final value fees, insertion fees, Promoted Listings, listing upgrades and Store subscription fees.
You'll find details of your payouts, including all related fees and selling costs, on the Payments tab in Seller Hub.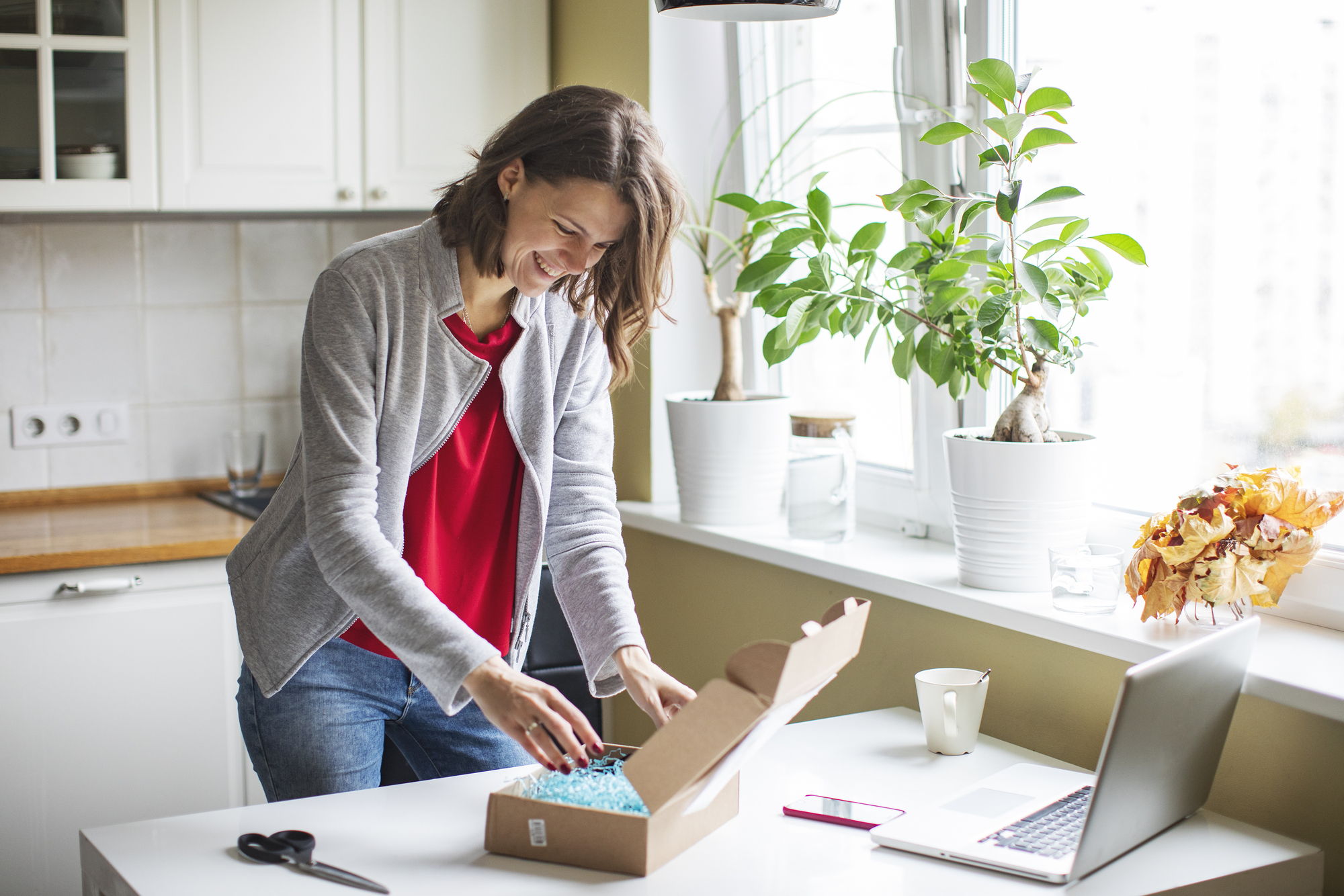 How eBay payouts work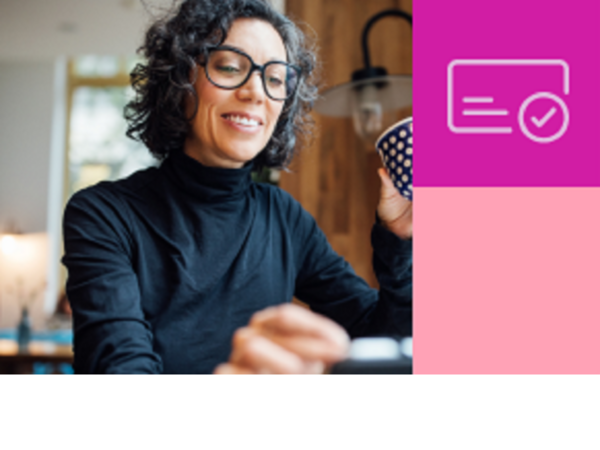 Sale completed
Once a buyer has paid, funds show as "Processing" in Seller Hub. This means it's time to ship the order. You can use your funds to pay for eBay Postage Labels. If your funds are not sufficient to cover this amounts, we'll charge your payment method on file.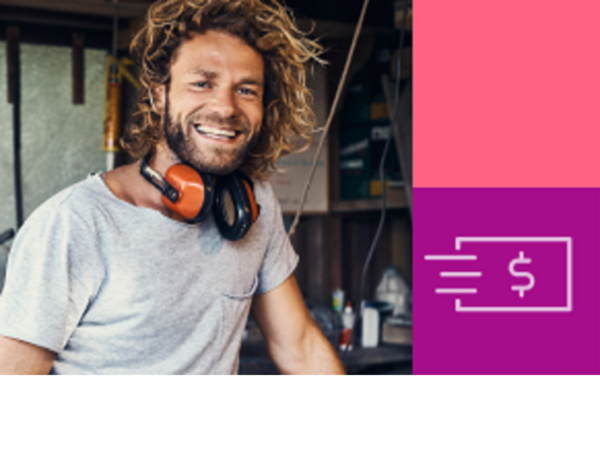 Funds available
eBay generally makes your funds available within 2 days of confirming the buyer's payment.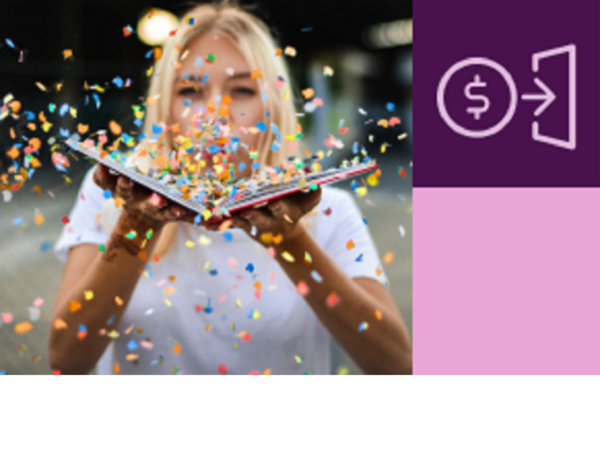 Payout initiated
You can choose to have available funds sent to your bank account based on your preferred payout schedule. After a payout is initiated by eBay, your bank will generally take an additional 1-3 days to make your funds available to you. Learn how to select your preferred payout schedule below. 
Benefits of eBay payouts
Predictability
Once a buyer's payment is confirmed, we automatically initiate a payout to your bank.

Flexibility
You can choose to schedule payouts daily, weekly, fortnightly or monthly.

Convenience
You can use your funds to purchase eBay Postage Labels for the items you sell.
How you receive payouts
You can choose the payout schedule that makes reconciliation easiest for you. Choosing a longer payout schedule means that more of the earnings that accrue between payouts may be used for expenses, such as refunds, and fees. You can set your payout schedule monthly, fortnightly, or weekly to get the most of this feature. If you prefer, you may also choose to have payouts sent daily.
If you choose to receive payouts monthly,

payouts of available funds will be sent to your bank on the first Tuesday of the calendar month.

If you choose to receive payouts fortnightly or weekly,

payouts of available funds will be sent to your bank on Tuesdays. 

If you choose to receive payouts daily

, payouts of available funds will be sent to your bank within 2 days after the buyer's payment is confirmed.
Certain public holidays may delay your payouts, learn more on our Help Page.
You can change your payout schedule on the Payments tab in Seller Hub.
Connect or change your bank account
When you set up your eBay account, you were asked to connect a bank account to receive your payouts. If you need to change your bank account for any reason, you can update your account information on the Payments tab in Seller Hub.

Seller education
We've created resources to bring sellers up to speed quickly and efficiently—and to provide easy access to the right tools for success.
In-context learning resources within Seller Hub


Find helpful videos, information on selling and in-depth help articles under the Orders, Listings, Marketing, Performance and Payments tabs on Seller Hub. Locate learning resources links on the left-hand navigation of each of these tabs to get started.



Explainer and seller tutorial videos on the eBay for Business YouTube channel


Visit our YouTube channel for helpful step-by-step videos with details on how to get paid, view reports and more.



Help Hub 
Find additional details about payouts and managing your earnings on the Help Hub.

Protecting your data
The information you share with us allows us to send your payouts and comply with anti-money laundering (AML) and know-your-customer obligations, which help ensure eBay remains a trusted marketplace.

Our data security procedures ensure that the information you share with us is safe. We use and share the information you submit as described in the User Agreement, the Payments Terms of Use and the User Privacy Notice. Learn more about how eBay protects your personal information in our Security Center.
As an additional security measure, eBay also supports two-factor authentication. We highly recommend that sellers leverage this additional layer of security. When two-factor authentication is enabled, sellers need to authenticate their login credentials associated with their eBay account via SMS or push notifications if they have the eBay app on their iOS or Android device.
Privacy and data security FAQs
Privacy and Data Security FAQs
Buyers are sensitive about sharing payment information. How does eBay keep their payment information secure?
eBay uses physical, technical and operational controls to protect cardholder data and comply with the Payment Card Industry Data Security Standard (PCI DSS). We're currently PCI level one compliant, and do not share buyer card data with sellers.
How do you handle the banking information I provide during and after registration?
We use the information you provide to send you payouts  and comply with know-your-customer and anti-money laundering (AML) obligations, which helps ensure eBay remains a trusted marketplace. We may verify the information you provide us by obtaining reports from, or comparing your information to, information from third-party sources. These sources may include banks, credit agencies, data brokers and other service providers.

Can I share account access with my employees to help with customer requests?
You can delegate important post-transaction customer service responsibilities to your trusted employees — without worrying about compromising the security of your account. With multi-user account access, you can easily authorise your employees to handlecrucial tasks, including managing returns and seller initiated refunds on your behalf, so you can scale your customer service operation. Authorise your employees now.

Payouts FAQs
When and how will I receive my payouts?
For sellers on a daily payout schedule, payouts are initiated within 2 days (excluding public holidays) once a buyer's payment is confirmed. You can also choose to schedule payouts monthly, fortnightly or weekly.  Once a payout is initiated, funds will be available in your bank account per normal bank processing times, typically within 1-3 business days.
You will find details of your payouts, including all related fees and expenses, in the "Reports" section of the Payments tab in Seller Hub.

Do I need a bank account to receive payouts?
Yes, payouts are sent directly to your bank account. When you set up your account, you can choose to add a transactional account —' whether existing or new.

Can eBay send my payouts to my PayPal accounts via direct deposit?
No. Sellers must link a bank account (not a PayPal routing number) to receive their payouts. Please make sure you provide only a bank account, where the name, address and business information (if applicable) on the bank account match the name and information provided to eBay.
How will I get paid out for international sales?
If you offer to ship internationally, your listings may appear on supported international eBay sites. Your earnings for these sales will be disbursed in Australian Dollars.
Please note: Additional fees may apply if the delivery address for the item is located outside of Australia. Learn more about international selling on eBay.
What are the benefits of moving to a monthly, fortnightly or weekly payout schedule?
Choosing a weekly, fortnightly, or monthly payout schedule streamlines payments and may mean more funds are available to cover selling costs, like refunds and fees.

Buyer experience FAQs
What's the payment experience like for buyers?
Buyers can use a variety of payment methods such as credit, debit, gift cards, Apple Pay, Google Pay, PayPal, Zip and Afterpay. Buyers can also save and store their card information on eBay for future use.

Can buyers from outside of Australia purchase from me?
Most non-Australian buyers can shop and pay on ebay.com.au. In most cases, the non-AU buyer can pay using their locally supported forms of payment.
Seller protection & buyer request FAQs
Am I eligible for seller protections?
As long as your account is in good standing with eBay, you are eligible for seller protections. eBay seller protections are designed to help you safeguard your online sales and prevent you from losing money due to chargebacks and eBay Money Back Guarantee claims. Learn more about eBay seller protections.

How do claims, refunds and returns work?
eBay provides sellers with support on claims, refunds and returns. You have the ability to make comprehensive seller-initiated refunds for full or partial amounts, by item or on the full order, on eBay, or via a third-party platform.
Buyers can request refunds by cancelling an order, making a return or filing a claim under the eBay Money Back Guarantee. They may also choose to directly file disputes with their financial institution.

You have access and visibility to all refund, claim and dispute requests in Seller Hub. For the majority of claims, returns and refunds, refunds will be returned to the original payment method the buyer used at time of purchase.
We will deduct fees and expenses, such as those arising from refunds, claims or disputes, directly from your earnings. If your earnings are not sufficient to cover these amounts, we will charge your payment method on file (debit or credit card, and/or linked bank account). Find more information about claims, refunds and returns on the Help Hub.

What are payment disputes?
Buyers may ask their financial institution to open a payment dispute or chargeback request if they believe there is an issue with their order. Visit our payment dispute seller protections page for details on how seller protections work and receive guidance on how to respond to a payment dispute, which evidence to provide, and when you'll be protected. You'll also find more information on eligibility for seller protections in a dispute.

Between eBay and PayPal, buyers cannot use more than one resolution method to get a refund. If a buyer initiates a PayPal Purchase Protection dispute, any eBay Money Back Guarantee claims, open order cancellations, or return requests for the same transaction are immediately closed. If it is with a financial institution, the financial institution will decide the final outcome of the payment dispute.

Need more help?
If you need help with eBay payments, please contact us.
Chat with us
You can choose to chat with us online by clicking below.
Have us call you
If you'd like us to call you, click the button below. Note: You'll need to be logged in to see this option.