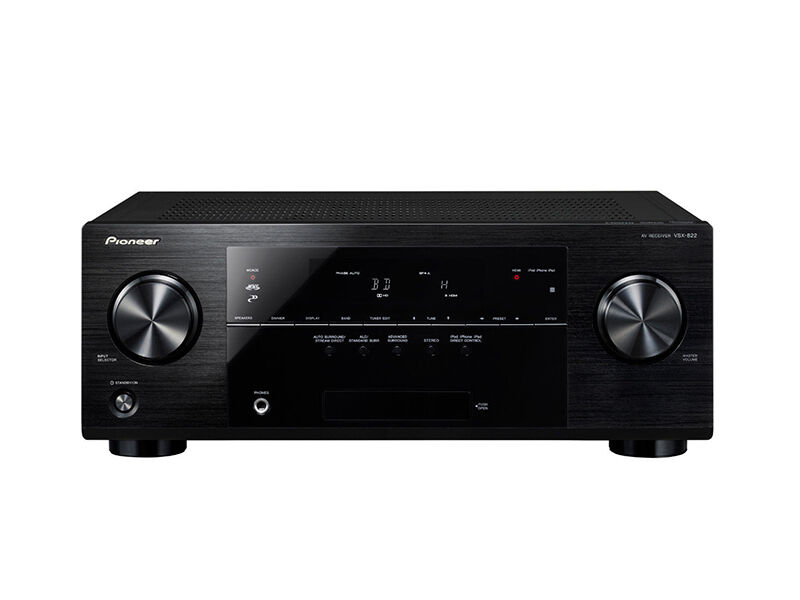 A receiver is the central part of a home theatre system. It connects speakers with other audio components such as a television or stereo. It handles all of the controls that are associated with the speaker and sound source, such as raising and lowering volume, tuning the radio, adjusting the quality of the sound and more. There are many different types of receivers and each one offers different features. Some features will be more effective than others when it comes to offering the best sound and ease of use. These are the six most important features to consider when purchasing a receiver.
Power
The amount of watts a receiver has refers to how loud the sound will be as well as what the sound quality is. Even when played at low volumes, the sound of a high-wattage receiver will be far superior to that of a low-wattage receiver. receivers should have power that can provide excellent sound based on the size of the speakers and the size of the room they are located in. The larger the room, the more wattage needed.
Inputs and Outputs
The more inputs and outputs a receiver has, the more components it can connect to. It's better for a receiver to have more inputs and outputs so that the owner can connect a TV, speakers, iPod, video games, etc. to the receiver at once and not have to worry about changing the cords. It's a good idea for buyers to purchase a receiver that accommodates all of the equipment he or she has as well as a few extra inputs and outputs in the event that additional equipment is added later. It's also better to have digital inputs and outputs rather than analog because they offer much higher quality sound.
Calibration
Many receivers feature automatic speaker calibration. This means that owners will not have to manually adjust the tonal quality of sound each time they switch devices. The receiver will automatically adjust the sound of the connected speakers, whether it is a TV, record player, iPod, etc. The receiver does this by determining speaker size and other factors in order to make sure the components are functioning properly.
Clean Interface
A receiver is only helpful if it is easy to use. Some receivers have very clean, navigable interfaces that are simple to use and highly efficient. When shopping for a new receiver, buyers should make sure to test the controls to see if the interface is understandable or complicated. Some interfaces offer an on-screen viewer that includes graphics. While these can be more expensive, they also make for a much more enjoyable user experience.
Size
Some receivers are much larger than others so if limited space is an issue, buyers will want to choose one that is on the smaller side. Most receivers are rectangular shaped and designed to fit on shelving units rather than on the floor. Buyers should also account for the space of cables, power cords, etc.
Condition
If the buyer is looking for a used receiver, it's important to find out information about its condition beforehand. Things like wiring, aesthetic damage and prior usage should be examined before purchase.
Buying a Receiver on eBay
eBay is a great place to look for both new and used receivers. It gathers sellers from all over the world and has a wide variety of electronics equipment for sale, often at discounted prices. Buyers can choose to buy the product now, submit an offer or bid on the product. To start looking for receivers, head to the Electronics section of the website and then to Audio. Choose the Receivers tab on the left hand column and browse through the available listings. One can refine the search by condition, price, brand, etc. in order to narrow down the search findings. If buying a used receiver, be sure to examine the condition of the product. Sellers should list any damage to the product so make sure to read the description carefully. Also, be sure to work with sellers that have good reviews and ratings.
Conclusion
Receivers are a component of a stereo that transfers audio or video or both to different devices. They come in a number of different formats, so buyers should be aware of what the receiver should be able to do. Once the buyer has selected the type of receiver needed, they should consider the different features receivers offer to make sure they are purchasing one that is compatible with their speakers, DVD players, TVs, etc. eBay is an excellent place to start looking for available receivers and buyers can find both new and used options from a wide variety of sellers.