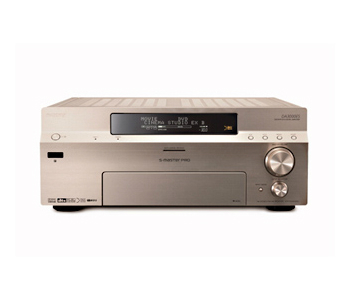 Receivers are used as a means of amplifying audio signals from various different devices. They are used predominantly to enhance both volume and sound quality in a safe and efficient manner.
Receivers can be found in many different formats for a number of different audio and video inputs. In this instance it is important to understand the various ins and outs of buying a receiver in order to make sure that first of all, the correct type of receiver is being purchased and also that the best one possible is being acquired.
There is a wide range of receivers available on eBay and this guide lists and details the six main features to look for whilst planning on purchasing one.
1. Primary Function of the Receiver
Before the search for a receiver can begin, one needs to determine what type of receiver is required.
There are several different types of receiver available, all of which that serve different purposes and are only fit for their designated primary function.
Below is a table determining and explaining about the different types of receiver available on the market:
Type of Receiver

About

Surround Sound Receiver

Surround sound receivers are designed as a means of taking the audio signal from a television or DVD player and sending it to the various speakers and subwoofers around the room.

The surround sound receiver will often sit in the same areas as a DVD player or digital TV box but can be fairly large in size.

Surround sound receivers are available for the varying surround sound formats, including Dolby Digital and THX.

Digital Radio Receiver

A digital radio receiver will sit on top of a home stereo system and be able to pick up digital radio waves, in order to play them through said home stereo system.

These are used by those who wish to listen to digital radio (DAB+) in the clearest and best possible manner, without having to purchase a separate DAB+ radio, on which the sound can be tinny and not representative of the initial benefits of digital radio.

Receivers of this nature will often be fairly small in comparison to surround sound receivers and will not be able to perform the same functions.

AV Receivers

AV receivers work in a similar manner to surround sound receivers but transfer both audio and video signal from the likes of a DVD player or satellite dish to the television screen and speakers (if separates are being used).

They are used as a means of amplifying audio clearly, as well as enhancing the quality of video being relayed on the screen.
2. Receiver Inputs and Outputs
Once the type of receiver has been decided upon, it is also important to look for the amount and type of inputs and outputs that are available. Most receivers, regardless of their primary function, will have an audio input. This is either an RCA input or an auxiliary input.
In terms of AV and surround sound receivers, there will be Component inputs and often there will be a HDMI input, which is useful for those with High Definition televisions. The outputs will form the connections between the receiver and the speakers or monitor. Surround sound receivers will have several output jacks, for each individual speaker.
It is important to take note of what inputs and outputs are available on a receiver before making a purchase. This is to ensure that a sensible purchase is being made and that a receiver is being purchased that is relevant to the buyer's needs and setup.
3. Relevant Receiver Controls and Interface
It is also important to look for a receiver that has the necessary and relevant controls in order to get the best possible use out of it. There are a number of standard controls included on the interface of most receivers and these include:
- Volume Control
- Channel Control
- Bass/Tone Control
- On/Off/Standby
- Display & Menu Controls
Whilst other controls may exist on various receivers, these are the most common and feature on the majority of receivers. The likes of AV and surround sound receivers will often have remote controls included in their purchase and these can be doubled up for use as standard television or DVD player controls, depending on the inputs and outputs available.
4. Clear Display
Owning a receiver with a clear display makes the receiver much easier to use. A clear display should show vital information, such as Channel Selection, Track Number, Track Time, Volume Level (during changes), Tuning Options (Radio), and Feature Length (AV Receivers).
Most displays on receivers will be a backlit LCD screen. Displays should be large enough to be able to be seen from a comfortable distance, especially if a remote control is included.
5. Receiver Size
Receivers are available in a number of different sizes. For this reason it is important to look out for one that fits both the space designed for it to be placed, as well as the aesthetic of the home stereo system set up.
Most receivers, especially surround sound and AV receivers, will be either box shaped or oblong and will fit on most television shelving units.
When taking size into consideration it is also important to take into account the cables for the various inputs and outputs of the receiver. There needs to be enough space to be able to easily access these cables, as well as enough room to keep the cables prime condition.
6. Receiver Condition
Finally it is also vital that the condition of the receiver is both researched and accounted for in terms of price and replacement parts. If one is buying a brand new receiver, condition should not be a problem as the receiver should be boxed and unused.
However, if one is planning on purchasing a used receiver, there may be some conditional faults. Some of these faults may be visible, whereas others may be technical and may only be pointed out in the product description. Some conditional faults include:
Wiring

Wiring inside of the receiver may be damaged from misuse or mishandling. If this is the case then certain levels of electrical knowledge is required in order to repair any problems.

Aesthetic Damage

The outside frame or shell of the receiver may be scratched or dented. Some scratches can be rubbed out, whereas others can affect the overall look of the receiver.

It is important to note that if there is damage to the shell then the price being paid for the receiver should be considerably lower than if it is in mint condition.
Buying a Receiver on eBay
If one is looking for a receiver of any kind at an affordable price, an auction site such as eBay is the best bet. The site provides buyers of electronic and audio equipment with the chance to acquire their desired products at a rate that may be much lower than at high street or specialist online store.
These prices occur via the three buying options that the site makes available:
- Bidding
These three options allow for buyers to enter into an auction for their chosen receiver, pay an immediate price, or try and undercut other potential buyers by making a direct offer. Used in conjunction with PayPal, these three buying options make for an affordable but secure transaction.
In terms of finding a receiver on eBay, head to the Electronics section of the site by clicking the link on the left hand side of the page. Then, select the Audio link, before choosing the Receivers refinement tab. After this, one can use the numerous other refinement and filter tabs, as well as the keyword search bar, in order to find a receiver that matches personal requirements.
Furthermore, one can visit the Deals area of eBay to browse the best deals available on the site.
Conclusion
Therefore, there are six main features to look out for when buying a receiver:
- The type of receiver that is required
- The inputs and outputs that the receiver has
- The controls included on the interface of the receiver
- The clearness and usability of the display
- The size of the receiver
- The condition of the receiver, especially if buying used
By being well informed and well read on these various features and considerations, a receiver can be purchased that is both suitable, as well as reasonably priced.