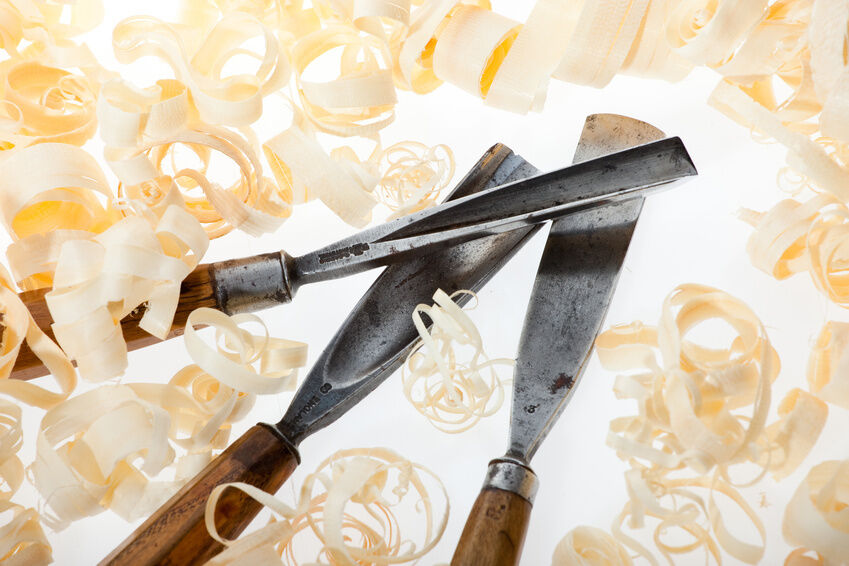 A chisel is a type of woodworking tool made from metal that has a sharp edge. Chisels are for cutting, shaping, and gouging. They come in a wide range of designs and styles, and people mostly use them in woodworking, metalworking, and stone working. Many woodwork artisans view chisels as the most important tools in their arsenal. When buying a chisel, individuals need to pay attention to materials, shapes, sizes, and more. Learning about their characteristics and how to use them can help buyers make an informed purchasing decision.
Uses of chisels
People have been using chisels since ancient times and, just like in modern times, they used them in combination with a mallet or a hammer. One of the most common materials used in making chisels is steel, as this metal is strong enough to carve, cut, and shape through stone, wood, and other hard materials.
Using chisels in woodworking
A chisel is one of the most used tools in woodworking, as people use it for everything from roughing out slots in pieces of wood to carving fine details. Woodworking chisels may have an outcannel edge that leaves concave depressions on the surface of the wood or an incannel edge that is suitable for rounding the over-raised portions of the woodwork.
Using chisels in masonry
In stone working, chisels are mostly used to trim, score, or shape the surface of stones or bricks. As a rule of thumb, a masonry chisel is shorter and broader than a woodworking chisel, and it usually consists of a single forged piece of metal. Moreover, the blade of a masonry chisel is often duller than that of a woodworking one, mostly because more force is required to use a chisel for stone.
Types of chisels
Chisels come in a wide range of models, and often, individuals who need them for woodworking or stone working have multiple models to suit various needs. When buying a new chisel, one should make sure that both the blade and handle are suitable for their activity.
Back bent chisels
A back bent chisel is one of the most common types of woodcarving tools. This kind of chisel has a bend in the blade that allows the user to reach into difficult areas when woodcarving.
Bench chisels
The blade of a bench chisel is rather thin and the tops of the blades are bevelled along the sides. This kind of tool is suitable for furniture makers and cabinet makers. A smaller version of the bench chisel is the butt chisel, which has a shorter handle and blade and is useful for installing hardware.
Corner chisels
The blade of a corner chisel forms a right angle along its length, but it is flat on the outside. This type of chisel is a good choice for cabinet work, boat construction, building, and more.
Mortise chisels
Mortise chisels are suitable for those who need a tool that can withstand pounding with a mallet with ease. The blade of a mortise chisel is rectangular or square and joined to the handle with a tang or socket. A sash mortise chisel is a variation of the mortise chisel that is lighter and easier to handle.
Paring chisels
People often utilise paring chisels for finish work and fine smoothing. The blade of a paring chisel is long and thin, and the sides are usually bevelled. Paring chisels come in various sizes to suit various types of projects. A paring chisel is an essential tool for those who do a lot of joinery work.
Tips for using a chisel
There are different techniques for using a chisel depending on the type of material and the desired result. Chisels require sharpening on a regular basis, so users should make sure the blade is sharp enough before starting their work. For a mortise cut, an individual should face the bevel down, while for a paring cut, the worker should keep the back of the chisel flat on the surface of the wood.
How to buy chisels on eBay
Once you have decided which type of chisel would be a good option, it is time to shop for it on eBay. The large number of sellers on the website make it easy to find the exact type of chisel for which you are looking, whether you are interested in purchasing a chisel in new or used condition. Start the search by typing the word "chisel" into the search bar of the website and proceed to browse through the large number of results you receive until you find the perfect tool.