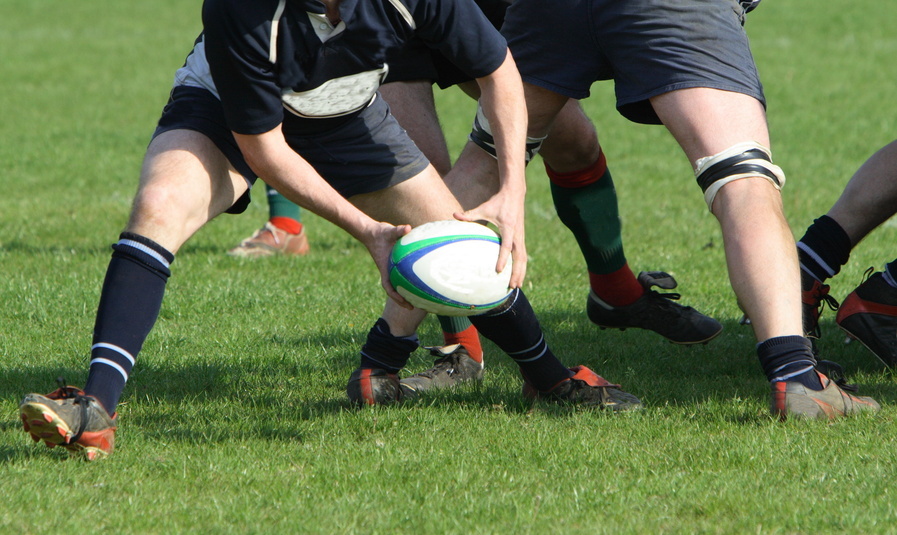 Rugby union is a full-contact team sport played on a field between two teams of 15 players. It was an amateur sport until 1995, when the international governing body for the sport, World Rugby, allowed players to earn fees. There are many high-level professional teams, but plenty of amateurs still enjoy the game as a hobby. Before getting started in rugby union, beginners should learn the rules of the game, how to score points, and what gear they need to wear on the field.
Rules
The goal of rugby union is to move the ball over the opposition's goal line and touch it to the ground. Players must pass the ball backwards before they can kick it forwards. All players must be behind the ball before the kicker takes any action, meaning that the team has to work together to advance the ball towards the goal.
Scoring points
Rugby union players can score points in four different ways: tries, conversions, drop goals, and penalties. A try is worth five points, and is scored when a player places the ball on the ground over the goal line. For a conversion, players must launch the ball from a spot that is level with the position of the try. Additionally, teams can add two points after a try if a player kicks the ball over the crossbar.
Drop goals can occur in open play and scores three points. Players must drop the ball to the ground and kick it on the half-volley over the crossbar. If the opposing team engages in foul play or commits any other infringements, the referee can grant a penalty. The other team can attempt to kick the ball over the crossbar to score three points.
Rugby gear
Beginners should invest in a rugby jersey, pair of shorts, and boots. Unlike other full-contact games, rugby players take to the field wearing relatively little protection, with just a mouthguard and headguard to keep them safe.
Jersey
There is a great deal of tugging on jerseys during a rugby union game, so any garment a player wears need to be durable. However, a rugby jersey should still be lightweight and comfortable. Cotton becomes heavy when wet, so choosing synthetic fibres that fit well and are breathable is a smarter choice.
Shorts
Rugby shorts have a special design that makes them strong enough for the sport. Modern garments, especially for forwards, have reinforced stitching that makes it easier to lift players during lineouts.
Boots
Rugby boots are similar to soccer boots, but they fit higher up on the ankle to offer more support. Some experienced players, especially backs, prefer soccer boots because they offer more mobility. Leather boots mould to the shape of the feet but can stretch in wet weather, while synthetic boots are known to be affordable and lightweight.
Boot Studs
World Rugby sets the standard for studs in rugby boots for the safety of all players, which should not have any sharp or uneven edges. Screw-in studs allow beginners to adjust their boots according to the conditions on the field. Short studs are best for dry weather, while long studs are useful on muddy ground.
Mouthguard
It is essential for beginners to use a mouthguard to absorb impact and avoid missing teeth. Players should look for mouthguards that fit comfortably without interfering with breathing or speaking. If beginners become more serious about rugby union, they can opt for a customised mouthguard.
Headguard
There are strict World Rugby rules regarding the type of headgear allowed in rugby union. Beginners should look for comfortable, light helmets that can withstand a blow. Special rugby scrum caps made of moulded foam fit over the ears, but have cut outs that enable players to hear what is going on around them.
Ball
Beginners should buy the best rugby ball for their budget. A player must learn to pass, catch, and kick a ball without it slipping out of his or her hands. Modern balls are synthetic and waterproof, so they are relatively easy to handle in a variety of weather conditions.
How to buy rugby gear on eBay
Rugby union is a great sport for a wide range of people. If you are a beginner, you can find everything that you need to get started on eBay. It is important to invest in a high-quality jersey and shorts that do not tear during the duration of a game. A replica Wallabies jersey helps you to feel like a professional, even for your first training session. You also need boots and protective gear, which you can find by performing a keyword search using the search bar located on any eBay page.