Ayrton Senna - Motor Racing Legend
This is one of many illustrated classic motor racing guides I've created for the community. I hope you enjoy it. If you wish to find out more about the classic Ayrton Senna related art featured in this guide please click here.
Ayrton Senna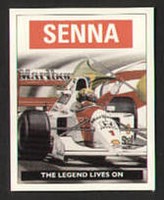 Ayrton Senna first competed in F1 in 1984 with the Toleman team after winning the British F3 title in 1983. In 1985 he gained his first victory for team Lotus and in 1988 he won his first F1 World Championship with the McLaren/Honda team. His second World Championship came in 1990, again with McLaren/Honda, and 1991 saw his third, and final, World Championship with the McLaren team, for whom he drove until 1993, before joining the Rothmans/Williams team in 1994. His F1 career saw 41 victories, 65 pole positions, 19 fastest laps and a record 6 victories at Monaco.
"First Victory" (Portuguese Grand Prix Estori, 1985)
Ayrton Senna's first F1 victory on a rain-soaked track at Estoril in 1985 saw the beginning of the legendary career, of arguably the greatest racing driver of all time. The sight of the famous yellow helmet in the black and gold, JPS Lotus, is one that will remain in the memories of motor racing fans worldwide.
"Third Championship" (Australian Grand Prix, 1991)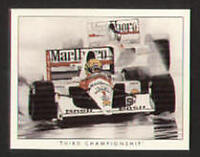 Ayrton Senna looked to dominate the 1991 season for McLaren/Honda. Nigel Mansell in the Williams however, seemed to have other ideas and from his first victory at the French Grand Prix, chased Senna all the way to Suzuka, Japan. In the penultimate race of the season. There, Mansell's luck ran out and Senna claimed his third world title.
"Victory at Monza" (Italian G.P. Monza, 1992)
During the 1992 season, Senna, driving an inferior car, was competing against Nigel Mansell and the all-conquering Williams/Renault team. In spite of his inferior machinery, he managed several victories, including the closest every victory at Monza, where, on his victory lap, he was handed his beloved Brazilian flag by one of his fans.
"Last Home Victory" (Brazilian GP Interlagos, 1993)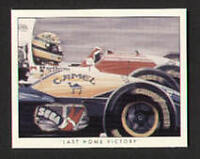 Senna's home Grand Prix meant everything to this national hero, and performing well in front of his home fans was essential. Damon Hill, in his first full season in F1, took an early lead until Senna out-braked him at a right-hand bend with a masterly overtaking manoeuvre. Having gained the lead in Brazil, he went on to a famous, but last, home victory.
"Master of Monaco" (Monaco GP 1993)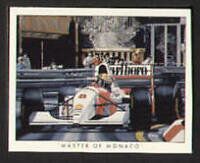 Ayrton Senna's mastery of the tough street circuit at Monaco is renowned, and in 1993, after Michael Schumacher's early lead in the Benetton/Ford had ended with hydraulic failure, Ayrton took the lead and went on to record a remarkable and record sixth victory in the principality, during his last season with the Marlboro/McLaren team.
"The Last Victory" (Australian GP Adelaide, 1993)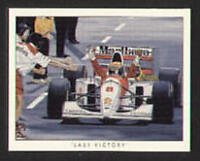 The 1993 season was Ayrton Senna's last with the Marlboro/McLaren team, with whom he won his three world titles. In his very last Grand Prix for the team, in Adelaide, Ayrton showed his total dedication, with a marvellous victory and was greeted by his McLaren team members as he arrived, victorious, at "Parc Ferme". This was to be his final Grand Prix victory.
Thank you for reading my guide and I hope you found it interesting!