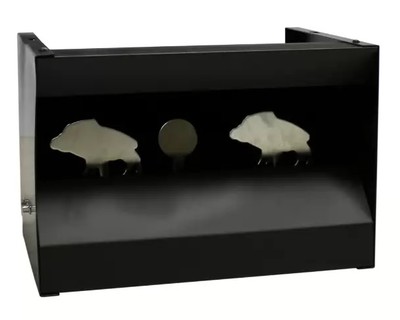 Are you going hunting with your friends in the near future? It is probable that you want to give the best impression possible. For that, it is imperative that you get most of your shots on target. Though there are several factors that determine the accuracy of a shot, it all comes down to your shooting technique. You can only improve your aim and shot if you iron out the kinks in your technique for which you require a lot of shooting practice.
The best way to get some shooting practice in is by investing in a resetting pig or duck target. Take a shot at the shape of the duck or pig on the target. It will fall out of place and then reset. This way, you can practice all you want while standing in the same position. You can use this opportunity to figure out if there are any issues in your hand-eye coordination or if you aren't breathing properly when taking the shot.
You have to analyse your overall shooting technique and that can be done only if you shoot regularly. Buying a resetting animal target will make practice easier for you. You won't have to leave the comfort of your home to improve your aim & shot. If you start practicing right away, it is more or less guaranteed that you will be a better shot the next time you go hunting. So, there is no time to waste for you. Order the resetting target right away.
CLICK HERE
to see all the Targets available in our Store