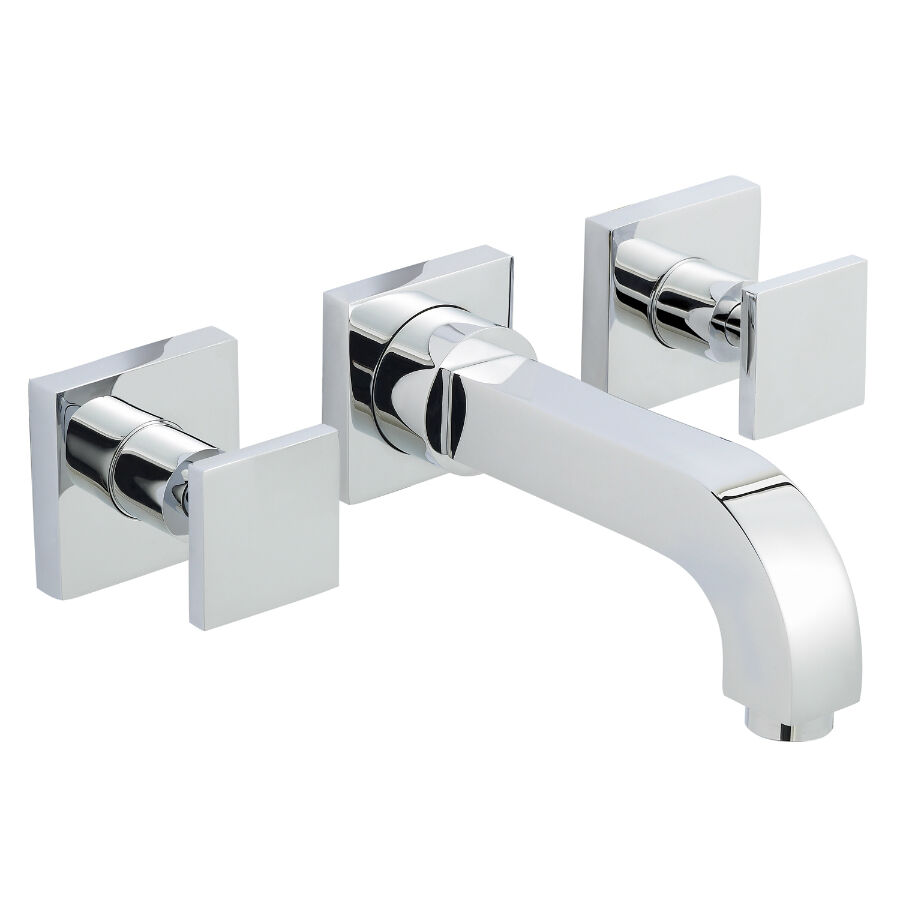 One of the most important decisions to make when decorating or renovating a bathroom is the decision as to which bathroom taps to install. Not only does this decision massively affect the way that the room looks in general, it can also decide how the taps work and smaller things such as how fast the bath can fill up.
The bathroom tap market is vast, with plenty of options, styles, and materials to choose from. This wide range of products is represented on auction sites such as eBay, with the site also offering affordable prices alongside its extensive collection of listings. The following guide aims to help those with the various decisions that are faced when deciding which bathroom taps to go for.
Bathroom Taps and Water Pressure
Before the search and buying process can begin for bathroom taps, one needs to check the water pressure in the bathroom. This is because only certain taps will work effectively and efficiently if the water pressure is high.
If unsure on how to check water pressure, one can visit their local water board website or call a professional in to provide a clear idea as to what taps would be most suitable to the water pressure available.
Styles of Bathroom Tap
There are many different types and styles of bathroom tap. Due to the vast range available, choosing the correct taps for the aesthetic of the bathroom and the water pressure requirements can be complex and not as simple as picking taps that are aesthetically pleasing.
Here is a table detailing the various types of tap available on the market:
Types of Bathroom Tap

About

Monobloc Tap

Monobloc taps use one spout to dispense both hot and cold water. In terms of style, the spout will often be either straight or curved, depending on the handle type.

Monobloc taps can be fitted alongside a variety of different handles, including levers and capstans (more of which will be discussed further in the guide).

Taps of this nature are known as 'mixer' taps, meaning that both hot and cold water flows through the same spout. For this reason both the hot and cold water pressure needs to be similar to allow for a steady flow of both.

One of the advantages of monobloc taps is that they are extremely easy to control. They tend to create a more modern aesthetic in a bathroom.

Pillar Taps

As opposed to monobloc taps, pillar taps are made up of two individual taps. One tap is for cold water and the other for hot water.



Pillar taps are one of the more common types of tap available on the market and for this reason they are inexpensive in comparison to some of the others available.

Pillar taps can come in both a traditional tap form, or in a sleek, modern design.

In terms of handles, they use either a crosshead handle or a moulded grip handle.

Pillar taps can be used for both bath taps and sink taps.

Dual Flow Tap

Dual flow taps look very similar in design to that of monobloc taps. They will have one spout that releases the flow of the water.

However, inside of the spout is the difference. Inside, there are two individual spouts, one for hot water and one for cold.

This provides all the aesthetic benefits of a monobloc tap style, yet allows for water pressure to be lower than required for a monobloc tap.

Dual flow taps are less problematic and easier to fit than monobloc style taps.

Deck Taps

Deck taps have two separate tap handles but the water will come through a single spout.

The difference between monobloc and deck taps is that deck taps are smaller and sit low and flat along the rim of the bath.

Deck taps tend to create a more traditional but simple look for a bathroom but require a high hot and cold water pressure due to the fact that it is a mixer tap.
Bathroom Tap Handle Types
Most bathroom tap styles will offer flexibility on the type of handle that is used alongside them. Different tap styles have their various advantages and drawbacks, and some tap styles will need certain levels of water pressure to function to their full potential.
Here are some of the more prevalent handle types used for bathroom taps:
Bathroom Tap Handle Type

About

Handwheel

Otherwise known as 'capstan' handles, handwheel handles will have four mini-handles to help with the turning on and off of the tap.

These handles come in a variety of sizes, styles and materials. They are appreciated for their easy fitting and their ease of turn for those who may struggle with different handle types.

Moulded Grip

Moulded grip bathroom tap handles are usually one solid piece of metal or plastic.

In terms of their design they will be rounded with squared panels to help with grip.

However, they offer the least amount of grip out of the various handle types available, especially when wet. For this reason they tend to be used more for sink taps than bath taps.

Lever

Lever style taps are a modernised form of bathroom tap handle. They are used extensively for monobloc and dual flow taps.

Lever style taps are vastly appreciated for their ease of use and the fact that the user can find their ideal mix of hot and cold water without too much trial and error.

However, level style tap handles require a high water pressure to be able to function efficiently.
Bathroom Tap Materials
There are two main materials used in the design of bathroom taps; chrome and brass. Both of these materials do not conduct any of the heat from the water that flows through them, making them extremely efficient materials for bathroom taps.
Chrome taps create a much more modern aesthetic for a bathroom and tend to go with a lot more colours. On the other hand, brass taps are considered to be more traditional, and create more of a classic look but do not match to certain colour scheme and designs.
Buying Bathroom Taps on eBay
eBay is one of the biggest resources for home improvement products online and because of this, the site has a wide range of bathroom taps available for purchase.
The site also has a special Deals section that has designated deals picked from the site's home and garden product listings.
Furthermore, the site has three buying options that allow for products to be purchased at prices that are hard to find elsewhere. Whether one wishes to place a Bid, make a Best Offer or use the Buy It Now option to purchase bathroom taps, the price being paid may be decided by the buyer as opposed to the seller.
To see eBay's range of bathroom taps, pay a visit to the Home and Garden section of the site and head to the Building Materials category. The next step is to select the Plumbing and Fixtures link, before finally choosing the Taps, Mixers refinement tab. At this stage, the search can be matched to personal requirement through the use of the keyword search bar and further refinement tabs on the left hand side of the page.
Conclusion
Choosing bathroom taps is not as easy as picking out taps because they appear easy on the eye. It is important to purchase bathroom taps that are coherent with the level of water pressure available in the bathroom. Therefore, it is imperative that water pressure is checked before making a purchase.
Once one is aware of the level of water pressure available, ensure that the taps purchased are suitable to perform efficiently. If this is done, bathroom taps can be purchased that are both aesthetically pleasing and sensible.