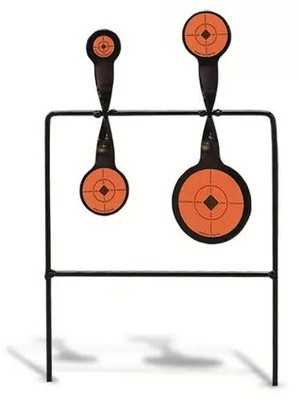 Shooting as a hobby has gained tremendous popularity over the years. It isn't just limited to the people who hunt regularly or are professional shooting athletes. That being said, even if you aren't a hunter and don't have any athletic aspirations either, you would still benefit by taking up target shooting as a hobby.
First off, it is a great way to manage stress. There are a number of factors that combine to make you feel stressed out. These include lack of exercise, not enough leisure time and an awkward social life. Believe it or not, taking up target shooting as a hobby can help you deal with all these issues.
Target shooting is an exercise in itself. Your mind also gets the workout it needs to stay in top shape as you concentrate and focus on each shot you take. So, your physical and mental health, both get a boost when you have target shooting as a hobby.
Target shooting is a very fun activity that has the ability to get you involved. You will enjoy yourself as you challenge yourself to get each shot on target. Moreover, you can get your family and friends to join in the fun too, further releasing the stress you are under.
To take up target shooting as a hobby, it is a great idea that you purchase a small duck resetting target. Shoot at the ducks and the target will reset itself if you manage to hit it. Order now and benefit from this great hobby.