Beware of cheap tablet Pc's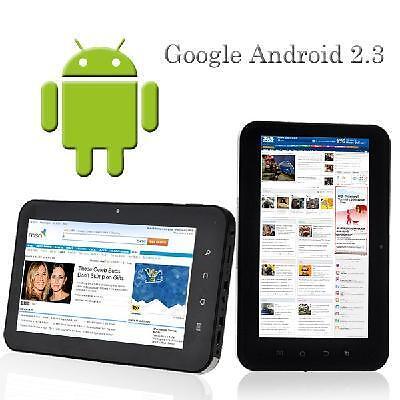 Like this ine. They are unbelievably cheap and the seller has a feedback score of ) or less than 25.
These are hijacked Ebay accounts and it takes Ebay a while to find them and remove them. But by this time you have purchased one or more for your family and friends, because, they were sooo cheap that you can afford to stock up. But then you have to go through a month long dispute process to get your money back. Even though the seller has gone, Paypal won't just refund you. They have to go through the whole process because of legal reasons. So how do you know? Look at the prices , firstly. It should be about $70 for a 512Mb tablet, and about $100 for a 1Gb. And these are cheap Chinese brands. If you want a better brand, they will be around $230 - $330.
Secondly look at the sellers feedback score. It should be in the thousands. then look at his record to see that they have a good reputation, as you normally would. BUT if the feedback score is low or nil and they have not sold any tablets before and the price is too low to be believed...then it really is , So report them to Ebay and look at something else and help to get rid of these shonky sellers.
I actually came across a few of these about a month ago. I saw some for $13. I though , wow! this is great. There were more, but I though they must be the distributors from China and this is why they were so, cheap. Yes, I WAS stupid. Then I saw a few more. I told all my family, And we all bought 4 and 5 each..Then cam the message from Ebay, that the listing had been removed. Then I had to lauch a dispute, since I already paid.

2 days later I saw some more, this time lots and lots in a few listings and this time they were $11 and $12. So stupid me thought, hey maybe these are different and I bought another 3.
Same thing...ebay took them off and sent a message to let me know.... then launched another dispute.

I got my first refund cleared 2 days ago and am still waiting for the second lot to clear. These people are back selling more of them. For some reason Ebay doesn't monitor what is listed, when it is listed, so they are being sold and also auctioned before they are being caught.

So please be aware of these and don't get sucked in to buying them. Please report them. We need to get rid of these scammers, so that Ebay can remain safe for everyone.