Hello to all you ebayers.
Here is my guide to buying autographed items through ebay.
I am sure you all realize how wonderful it is to have something by your favorite actor, musician or other celebrity signed and yours forever but how do you know what you are buying is the real deal and not some cheap copy or just a plain impersonation?
Well the first thing you want to look at is of course the authenticity. My personal thing to do is ask the seller a question about where the item came from and if they know where and when it was signed. Another tip is to ask the seller why they are selling the item.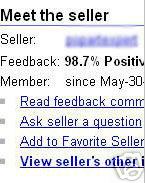 The next thing is the guarantee of authenticity. If the seller has not already stated they will send a COA (certificate of authenticity) then ask them if they have one for the item. WARNING some COA's are really not worth the paper they are written on because they are just something the seller has put together to make an item look like the real thing. I suggest visiting Ebays Authentication which includes organizations by industry that you can use to grade and authenticate items for sale on eBay.
Have a look in the sellers other items for sale and check if they have other copies of this item. If they have multiple copies of an item, I advise you check the photos for a difference and if you cannot see any difference it may be a preprinted copy of the original. So beware of people who have an item that seems identical to the eye listed and who are saying it is an original. Other words to look for are PP (pre-printed[which means it is a copy]) and print which may imply copy.
Remember that if a deal looks too good to be true, it probably is and is a con.
The next thing you want to do is to make sure you know how the item will be posted and the exact amount you will have to pay in postage and packaging/handling. There is no point spending your hard earned cash on a beautiful piece of memorabilia only to have if ruined while in the mail or in transit to you.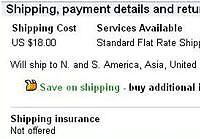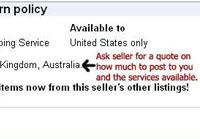 Research the seller by looking at their feedback to decide if they are someone you would be happy to do business with. Look at their positive feedback but pay extreme attention to any negative feedback and what those buyers have to say about the seller.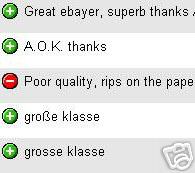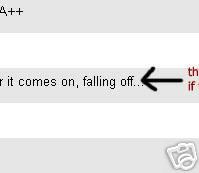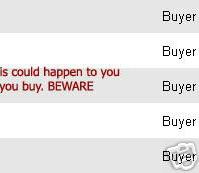 Finally after you are 100% sure about the item and seller you are buying from, make your bid or "buy now." To optimize chances of winning a bid on a valuable piece of memorabilia, you should either enter your absolute maximum bid or an even better idea is to leave the item to the last seconds before bidding so that no one else has the opportunity to bid above you. You can also combine these 2 methods so you have almost no chance of losing.
When paying for something like this, just like any other item on ebay, remember to use ebay approved payment methods and not through instant cash wire transfer services through Western Union or MoneyGram. These payment methods are often unsafe when paying someone you do not know.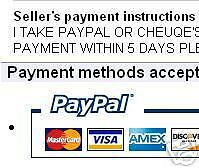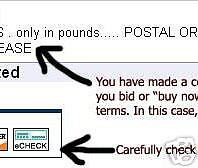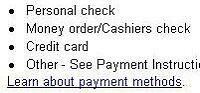 Thankyou for reading my guide. I hope I was able to help you.
Happy bidding,
little_lynda123