What is the easiest way to get all your christmas shopping completed in one foul swoop?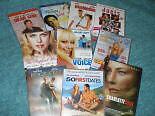 There is nothing worse than finding yourself at the week before christmas and here you are with a list of family and friend names and you dont have a clue what to buy them all for christmas.
Ebay's ability to buy in bulk sets this problem aside. All you need is your list separated into two,Males and females.
Buy in Bulk @ online clearance
Then hit the great Ebay stores such as Online Clearance Centre, Auctioncentralaustralia , $1 Clearance or any of the many stores that offer Bulk Buy Items, and stock up on items that your family and friends will enjoy.

Do a search for Baskets and buy in bulk the number of baskets required to provide a Decadent Present. Then find items for girls, such as candles, bath Bombs / crystals, Incense, Hair care, Makeup ect and seperate the items into your baskets to make a nice assortment of gifts in a hamper.


For the men its a similar Plan, except the items are different.....unless of course you have a friend or family member who enjoys his bath and candle light...smile. For men try items such as Breweriana, Sporting Memorabilia, Coins or Big Boys Toys. The good thing about buying in bulk is that your options are limitless. You can buy anything, any category and your sure to find many treats to please one and all.



And there you have it
All your christmas presents wrapped and under the christmas tree ready to go.
No last minute rush to the shops battling peak hour traffic, no parking and shops full of people doing what they should have done weeks ago on Ebay.
And Last but not least....this final piece of advice.....
Why limit this idea to christmas.......???
Why not do a similar thing for Birthday presents....but for the whole year in one quick sale....then hand them out as birthdays arrive.
Never be caught out again ....always have a present / Gift on hand.
And in the mean time.....SAVE SAVE SAVE.
Good luck and happy buying
Deb