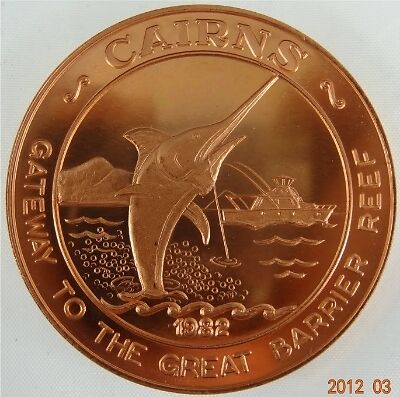 History of Bradford Coins Designer of the Cairns Tourist Dollar
My Interest In coins and banknotes started at twenty years of age while working as a labourer on a cane farms with a fixed income. In 1980 I decided that I would turn my hobby into a business. Recently I found out that I was one of only a handful of coin and banknote dealers to have opened to have opened a bricks and mortar store in Australia.

In 1982 after being offered a number of Hawaiian tourist dollars over the counter and thought it would be great as an Australian Souvenir. With the love I had for the great city of Cairns with all of it natural beauty of the reef and rainforest the city I was born and raised in. I could see that Cairns was not or really known as a tourist destination at the time. So thought I would do my part to help Cairns become a well-known tourist destination. So we took out the copy rights over the Cairns, Townsville and Rockhampton Tourist dollars. This venture spread nationwide with many Cities Producing their very own tourist dollar. Stokes Australia produced the tourist dollars.

On The 4th Of March 1982 Bradford Coins Were Recognised As The Designer Of The Cairns Tourist Dollar.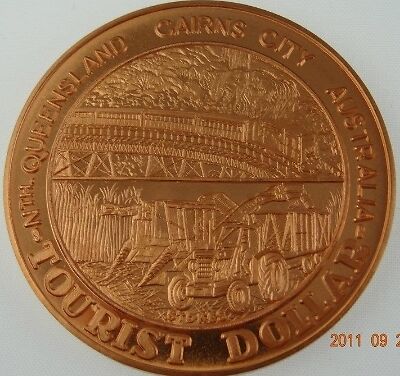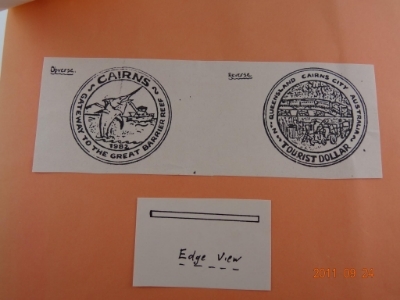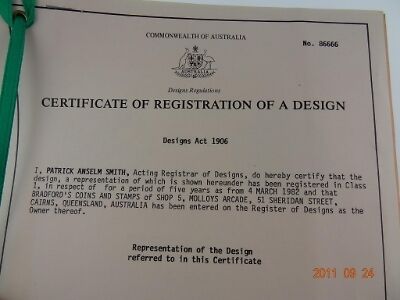 If You Have Found Our Guide On The Cairns Tourist Dollar Helpful?
Please Do Not Forget To Show Your Appreciation By Voting On Our Guide By Pressing On The Vote Button Below.