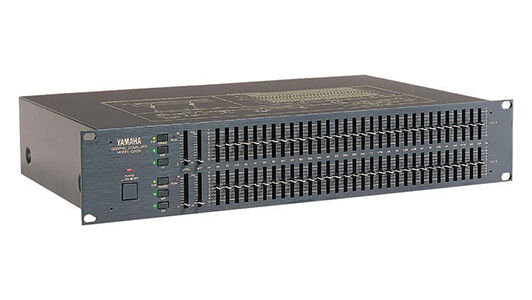 Crossovers and equalizers provide more advanced ways to handle sound in speaker systems. Getting the right one involves looking at the technology that's already in play, whether it's in a vehicle sound system or home theatre. It also means finding the particular features, construction, and overall design that suits the customer's needs.
The Crossover
A crossover splits up the sound spectrum in terms of treble and bass, sending higher ranges to certain speakers, and lower ranges to others. Think of the crossover as a "manager" that directs traffic from receivers or other audio equipment to the tweeters, woofers, and mid-range speakers wired up to a sound system.
Equalizer
Equalizers provide more calibrated settings for tone balancing. They allow users to enhance the treble or bass range and craft a more nuanced sound.
Choosing Crossovers and Equalizers: Passive and Active Components
One difference in choosing crossovers and equalizers is whether they are active or passive components -- that is, whether they use power from a vehicle or wall outlet system or not. Sometimes it's better to have components that don't need any outside power, because they can still operate when no power is available. However, some active components use that outside power for special extra features that can enhance sound. For active components, it's particularly important not to choose models that will draw so much power that they can drain a system or strain its performance. For example, if an active component puts too much strain on an auto battery, then passive might be best.
Other Buying Considerations
Here are a few other main points to consider when shopping on sites like eBay for crossovers and equalizers.
Control Points
Another issue with crossovers and equalizers is the specific ways that they control sound. For a crossover, look at where the points are set for signal switching between bass, mid-range, and treble ranges and how filters are applied to sound. For equalizers, look at channels and how they apply to tone adjustment.
Extra Features
Buyers can also consider crossovers and equalizers with extra features. For example, equalizers can have items like line drivers built in to amplify results. They can have more elaborate fade controls for various individual speakers, or they may be more programmable in order to save sound settings. The more advanced equalizers can have special categories or settings for different kinds of music like rock, jazz, and opera or be more easily customized according to the listener's tastes.
Gear and Accessories
Another issue in choosing a crossover or equalizer involves the ways these products are sold. Look for kits that have the right cables and connectors for getting these sound enhancers into an existing speaker system. Also, some models have more sophisticated remote controls or other gear that can help make their use more convenient.
Display Interface
In choosing a particular crossover or equalizer model, or other sound component, it's also a good idea to look at the display interface of the device. For some advanced sound aficionados, the small or unlabeled controls of more technical and complex models can be fine. Others will want a more transparent control panel with carefully labeled buttons and dials and LED displays that are easy to understand. Models with confusing controls can be hard to use after the sound components are installed in a system.
Brand Names and Warranties
Last but not least, there are a wide variety of brands and models to choose from. For example, look for rack mount or portable models from brands like Yamaha, BOSS, Tascam and others. These come with their own quality assurances from manufacturers. Look for strong warranties that will give buyers peace of mind about their investments and brand names with a good reputation for excellence.