Brand new furniture is often extremely expensive, and even used furniture can add up quickly. For those with a few tools and basic carpentry skills, creating a new piece of furniture can be just a few days away. The DIY furniture options are unlimited, and the following guide offers a few ideas to get started.
Palette Furniture
Almost everything in the DIY furniture world can be split into one of two categories: unique and original creations, or repurposed furniture. For the former, a DIYer's best friend is palettes. Palettes are used by stores to ship goods and keep stock organised, and most large retailers have excess palettes. Some stores give them away from free, while others may charge a small fee per palette. The price for these building materials is considerably less than buying new wood from a home improvement supplier. Find out if the wood was treated with any chemicals, and inspect each palette thoroughly for excessive wear, cracked boards, and protruding nails before acquiring.
1
Tables

Tables are also a popular and fairly easy DIY furniture project to use up palettes or other reclaimed wood. A traditional family-sized dining room table may need 5 or 6 palettes just for the top portion. Consider staining the wood pieces in varying shades before finishing the project, to add to the overall custom look.
---
2
Headboards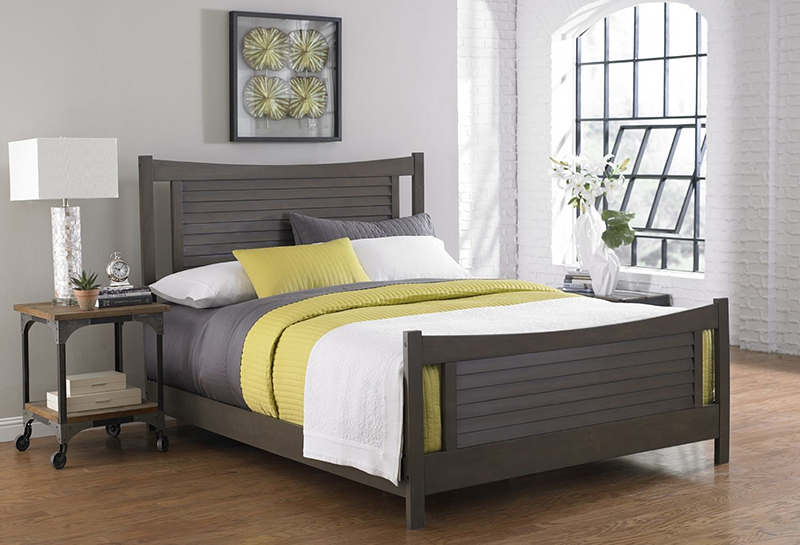 Palettes can be used as-is or disassembled completely to make a stunning new DIY headboard. Once the pieces of wood are carefully separated, they can be reattached together in a square or rectangle shape for the headboard behind a bed. The headboard can be taller than standard headboards, with extra height adding more drama to the room. Finishing options include a few coats of paint, wood stain and vanish, or even a hand-painted or stencilled design that lets the natural wood show through.
---
3
DIY Storage

No matter how big or well laid out a space is, there can never be enough storage. Palettes are excellent for custom-fit bookcases and shelving units for any space, such as extra tall shelves to display a trophy collection or cubed compartments for craft supply storage. These projects require little more than the normal screws and nails, and can often be completed within a day.
Repurposed Furniture
Not all DIY furniture ideas have to include a hammer or a drill. For those who want to save money and get the satisfaction of owning a one-of-a-kind piece, repurposed furniture is ideal. With these projects, start with a piece of pre-built existing furniture, which is often older and less than stylish, and turn it into a custom creation.
---
4
Upholstery

Old dining room chairs can be spruced up with a good cleaning and new upholstery. Reupholstering requires only the fabric, a staple gun with staples, and some batting if the existing cushion is very worn. Get creative with the fabric, and consider using a favourite T-shirt or blanket. For the average dining room chair, it will not take a lot of material, so an old blanket can be a good fit.
---
5
Paint

A fresh coat of paint does wonders for a room, and the same applies to furniture. Painting wood furniture is always an option - make sure it is not an heirloom piece first - but modern paint formulas also allow for painting most metal finishes. Spray paint is the quickest method, but a paint brush and roller work, too.
---
6
Refinished Wood

For those who want to keep the integrity of the piece intact, or cannot bare to cover up the natural wood, refinishing may be an option. The wood needs to be in decent shape, and any deep nicks or stains will affect the finished product. Needed supplies include a power sander, wood stain, and varnish. Always test stains on an inconspicuous part of the wood to make sure the colour is suitable.