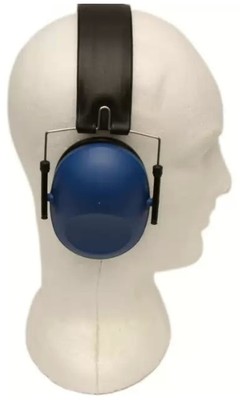 Do you practice your shooting without covering your ears? You may have no idea how much strain the loud shots put your ears under and how dangerous it can be for your health. Over time, the constant noise can cause enough damage to make you lose your hearing later in life. That is something most people don't think about when practicing their shooting.
They feel that wearing ear plugs is uncomfortable and it might distract them from the shooting. Well, ear plugs aren't your only option if you want to cancel the noise produced when you shoot your firearm. A far more comfortable and practical solution is ear muffs.
Ear muffs cover the entire ear, thereby offering you better protecting. They feature top of the line noise-cancelling technology, ensuring you don't get to hear the shot at all. You can purchase electronic ear muffs that can block noise up to 85Db. The amazing thing is you can hear other people speak while still wearing electronic ear muffs but wouldn't hear the shots you fire off.
Most importantly, you have to protect your hearing. Hearing, like other senses of the body, deteriorates as you age. When practicing your shooting, you place your hearing under greater strain than usual. Therefore, the damage it can cause is more profound. You have to ensure that this doesn't happen or you may need to wear a hearing aid not too far in the future.
The scenario may be harrowing but you can avoid it altogether by buying ear muffs right away. Make sure the next time you go shooting, you have ear muffs on.
CLICK HERE
to see the hearing protection items in our store