Choose from Elinz Electronics' Fast and Accurate Portable GPS Navigation Devices
Having problems getting to your appointments on time? Do you often get lost when travelling? Do you want to know the shortest route to your destination? If you answer yes to all of these three questions, then you certainly need a portable GPS. Fortunately, you can find a wide range of these nifty electronic devices at Elinz Electronics.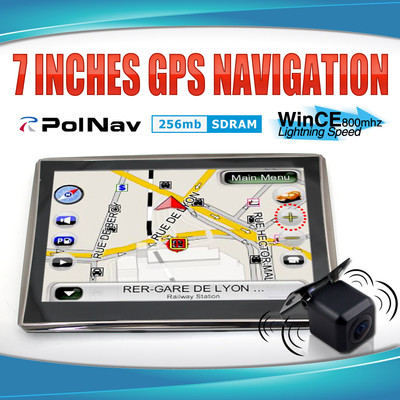 You might be wondering why you should get a
portable GPS navigation system
when you can simply use your smart phone as a navigation device. After all, there are free apps that you can download and install in your phone these days. Well, the answer to this question is quite simple. Using your phone while driving can get you into huge trouble. In fact, it is even illegal in some areas. If a traffic enforcer catches you, you might get pulled over (which is a huge bummer if you're in a hurry), have your driver's licence confiscated, or be ordered to pay fines.
Using a GPS navigation device, however, is not against the law so it won't get you into hot water with the authorities. After all, this electronic equipment is designed and made for the sole purpose of helping you navigate your way through the urban jungle. Therefore, it is much safer and more convenient to use than your smart phone.
Now that we have clarified this contentious issue, it's now the time to choose the
GPS navigation system
that's right for you. At Elinz Electronics, we offer a wide range of navigation devices to help you find the product that matches your needs and expectations perfectly. Each of our units has intuitive user interface that is simple and easy to use. Finding directions, setting your location, and saving your favourite POIs are just a few screen taps away.
Speed, accuracy, and reliability—these things are what we're always striving to deliver to our customers with our portable GPS devices. As such, we made sure that all of our offerings have the most powerful and advanced GPS data processors available. Our GPS devices have processing speeds of up to 800MHz, ensuring that each device doesn't lag and is capable of recalculating routes quickly and more efficiently.

They have also been pre-loaded with the latest Australia map and have advanced spoken street name function, which tells you when and where to make a turn. Our GPS navigation devices come in two sizes: 5 inches and 7 inches, and they can also be used as a portable entertainment system so you won't get bored while driving. And since they are portable, you can take them with you while walking, jogging, or biking.

Our portable GPS is indeed an excellent companion for people who are always on the go. Want to learn more about our GPS navigation devices and discover their special features? Feel free to contact us anytime. Our friendly staff here are Elinz Electronics will be more than happy to answer any question or enquiry you might have.