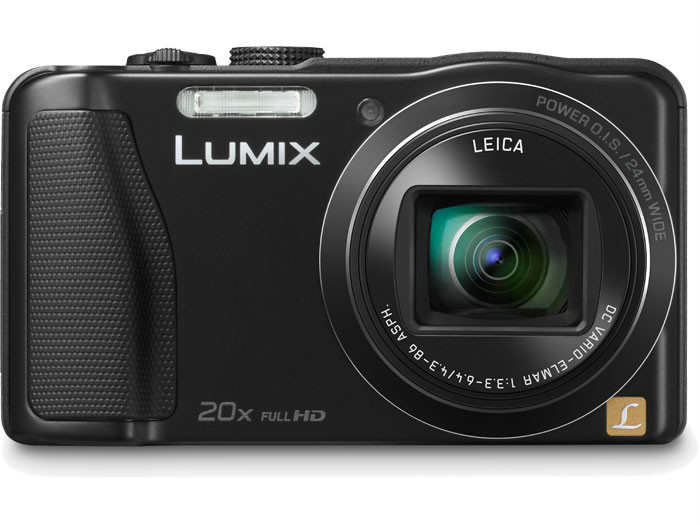 There are many different kinds of digital camera available, and buyers can find one to suit their needs, whether looking for a sophisticated camera for professional photography, or a simple camera for friends and family. Digital compact cameras are simple and affordable cameras, which can offer a range of features. A wide range of digital compact cameras can be found on eBay.
Key Features to Look for in a Compact Digital Camera
There are a number of features that buyers should consider when looking to purchase a digital camera.
· Memory can be an important consideration. The amount of on board memory determines how many pictures, or videos, can be saved onto the camera before they will have to be deleted, or stored onto a computer.
· The size of the camera. Those looking for buy a compact digital camera are often looking for a device that will be as small and unobtrusive as possible, so smaller, thinner and lighter cameras are often popular here.
Some cameras include GPS. This enables the camera to communicate with a GPS network, and can lead to the camera automatically labelling where photos were taken, a useful feature for those who frequently share their pictures on photo sharing sites.
Wifi capability, meanwhile, means a camera can easily and quickly upload taken pictures to computers, smart phones or cloud data services.
· Some users also look for waterproof cameras, if they are likely to be used near water.
Important Digital Camera Specifications
The specifications of a compact digital camera can give an indication of its capabilities, such as how far it can zoom and how many photos it can store.
| | |
| --- | --- |
| LCD Display | The display is the screen on the back of the compact digital camera, which enables users to view taken photos and videos, as well as alter settings. It also gives an idea of how the taken photo will look before it is shot. Larger screens can display more, while higher resolution screens give a sharper image. |
| Digital Zoom | Digital zoom describes the camera zooming in on the image after it is taken. Digital zoom is a common feature on compact cameras, though the final image is often of a lower quality than optical zoom. |
| Optical Zoom | Optical zoom alters the image before it is taken, leading to a higher quality image. Optical zoom cameras can zoom in further, though can be more expensive. |
| Maximum Resolution | This describes the maximum resolution image a camera can take. Higher resolution images take up more memory, and are sharper. |
| Flash | The majority of compact digital cameras feature a built in flash. These make the camera useful for taking pictures in low light. Modern cameras can also feature sensitive light sensors, enabling better low light images even without the flash, though compact sensors are often less powerful than those on more sophisticated, larger cameras. |
| Memory | The internal memory indicates how many photos, and videos, can be stored by the camera itself. The number of photos which can be stored also depends on the resolution of the images being stored, as higher resolution images take up more space. |
| Manual Focusing | Manual focusing is not often featured on compact digital cameras, instead generally appearing on larger, enthusiast cameras. Manual focusing gives users more control over the image focus, operating similarly to a 35mm camera. |
| Video | Many compact digital cameras are also capable of recording video . The video resolution will determine how sharp the video recording is, while higher frame rates make the device capable of capturing high speed images. |
| Battery Life | Battery life can be a key consideration, with a longer battery life meaning more pictures can be taken between recharges or battery replacement. |
How to Buy a Digital Compact Camera on eBay
A wide range of digital compact cameras offering a variety of different features and capabilities can be found on eBay.
· The full listing of compact digital cameras can be found in the Digital Cameras section of Cameras, under Compact .
· Digital cameras can be arranged by categories such as brand, optical zoom and condition.
· Key information about an item will often be prominently displayed in the item listing, making it easy to quickly see if a camera meets any key requirements.
· More detailed information can be found on the item page. This also includes information about the seller, such as item reviews and feedback ratings, which help to ensure that a purchase can be made with confidence.
· If looking for a specific digital camera, it may be easier to use the search function which is available at the top of every page. Entering key words will return results from across the site, or from within a specified category.
· Don't forget to look out for any deals on cameras which may be available in Cameras.
Conclusion
Compact digital cameras are a great choice for those looking for a simple camera to take pictures of family and friends, or while on holiday. Digital cameras can offer a wide range of functionalities, including video capture and wireless connectivity. Compacts are also a good choice for travelling, as their small size mean they can easily be stored away. A wide range of compact digital cameras can be found on eBay.