Subscribe to our YouTube chanel and watch more amazing nail art tutorials!
What You Will Need To Get Started: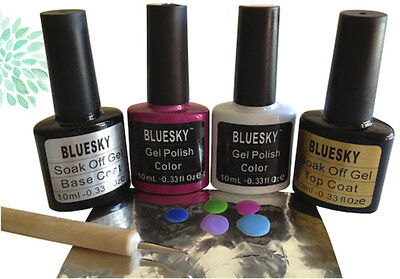 - Base Gel Polish Colours:
01 Snow White
06 Flirtalicious
- Fireworks Gel Polish Colours:
Neon 01 Blue Sky
Neon 10 Harlequin
Neon 19 Pool Frolic
N23 Lavender Lush
- Gel Polish Base Coat
- Dotter Tool or Cuticle Stick that has one pointed end
- Small piece of kitchen foil (cut to 10cm x 10cm)
- 36W UV or 12W LED Nail lamp
---

How To Do It (Instructions):
1. File, Shape and Prepare your nail.
- Ensure you wipe your nail with a non-acetone polish remover or alcohol wipes to ensure excess oil is remove and to ensure gel polish adhesion.
2. Apply and Cure your Base Coat for 10 seconds under your 36W UV nail lamp or 12W LED nail lamp.
- Don't cure for more than 10 seconds.
3. Apply 1st and 2nd Colour Coat to your nails and Cure (curing time below*).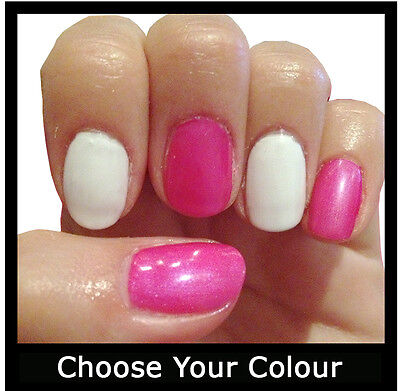 4. Use your cuticle stick or nail dotter to dot the end with the colour you desire.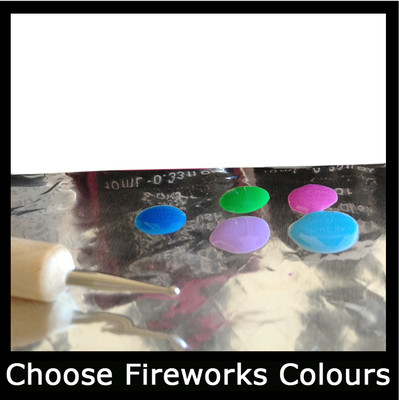 5. Take your dotter, position it on your nail where you want your design to be.
Place the dot on your nail and repeat the step 5 times so that you end up with a dot of 5 circles.
Position the dotter in the middle of the dot and drag it in towards the center to create th fireworks effect.
Repeat to finish.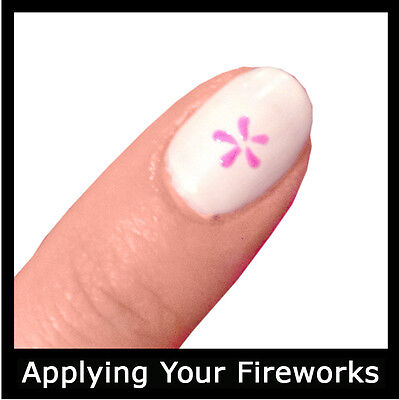 6. Continue to repeat this process with your other desired colours.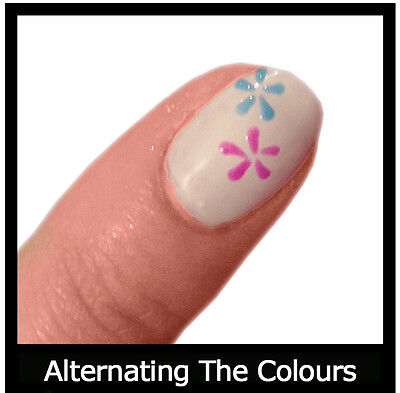 7. Take your dotter and dot in between your fireworks using Neon #1 Bluesky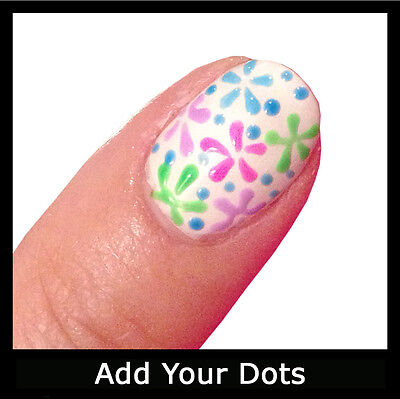 8. Apply and Cure your Top Coat.
If you want extra protection for your fireworks nail art, simply add a 2nd Top Coat for extra protection.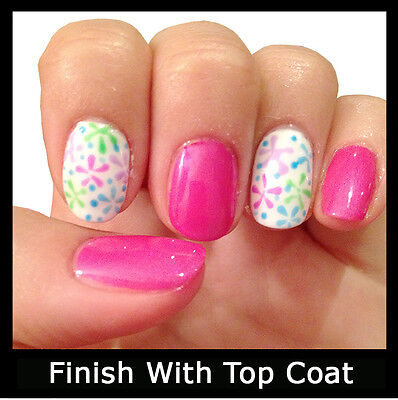 You can do more variations by choosing a different set of base colour or firework effect colours, adding some glitter to accentuate the firework effect or put on some round rhinestones in the middle of each fireworks!
Thanks for stopping by!
Have a sensation-nail rest of your day!
Cheers,
From your biggest fans,
Jo, Jeanne, Jennifer
The Hollywood Beauty Team xXx
---
Do you have a a specific nail art you want to learn about? Let us know and we'd be more than happy to create a nail art tutorial for you!
---
Subscribe to our
YouTube
chanel and watch more amazing nail art tutorials!