Getting The Best of Shipping & Handling
Nothing is certain except death, taxes, and shipping and handling. Online shopping is great. Sites like ebay link up buyers and sellers from every corner, providing the perfect platform to market your merchandise. It's big, the variety is virtually limitless and the world is your market. The goods come to you…at a price beyond the retail value.
While the price of an item is regulated through the site's terms and conditions, often the postage and handling cost is set by the seller. And unfortunately, many sellers attempt to make a profit from shipping and handling. This saps the fun out of a value deal. Simply put, sellers charge more than they pay for shipping and handling and this cost is passed to the buyer. Many buyers are forced to accept the shipping & handling costs due to circumstances outside their control. Be prepared to pay for shipping and handling, but do not fall prey to unfair profiteering. These are the ways to avoid paying excess for shipping and handling.
Understand What Shipping and Handling Is – 10%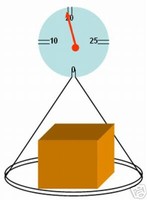 The cost for postage and handling is determined by two primary factors.
Shipping: The weight and dimensions of the item.
Handling: The cost of the effort put to ensure the item reaches its destination.

Shipping
The weight of the item is the first factor that immediately comes into play when shipping something. Simply put, the heavier the item, the more it will cost to ship it to its destination. Because of fuel surcharges and hauling, heavier items are charged more for carriage. This is shipping.
Handling
Often an item will be worked upon by many people and machines during its destination. These include wrappers, materials for boxes and envelopes, truck loaders, drivers, pilots, airlines, customs officers, counter-staff, delivery personnel and mailmen and women. All these people perform a service to ensure the item gets delivered, and receive a commission for doing so. This process is known as a value-added system – keeps adding a price value to the item for materials and effort – the cost of which is incurred by the customer who posts the item. Of course, the value added will be fractionally higher than the effort put in, because all these people want to make a profit. Look at the size of FedEx, DHL, UPS, TNT, AustraliaPost. This is handling.
Together, the cost of shipping & handling make up the total cost of sending the item from source to destination. Whenever you send something by post or courier, you incur shipping & handling charges, more commonly referred to as postage. While buyers are willing to pay this necessary charge, sellers will sometimes attempt to profiteer from this process, adding their own value to ship the item, over and above the total shipping & handling charge. If you think this is unfair and saps the fun out of good bargains, you are certainly not alone. Read on.
When In Doubt, Ask – 30%
As a buyer, always enquire about the shipping and handling costs. Many sellers will list this cost and there is even a section for sellers on ebay to list the shipping and handling charges. Generally if a seller has listed the shipping & handling charges, you can be relatively sure of a fair transaction. If the seller has not listed a shipping and handling charge, by all means send them an email or question. Include your post code in your enquiry and ask how much it will be to ship the item to that post code. Alternatively, get the post code of the seller and visit your post office. They will be able to give you an estimated cost of shipping and handling. Make sure you have a rough idea of the dimensions of the item. First step: get the shipping and handling price from the seller.
Don't Take The Shipping and Handling Price At Face Value – 20%
If the shipping and handling is stated, good. Not great, good. Sometimes the price stated may not necessarily reflect the real cost of shipping and handling. For example, let's say the seller has the following listed:
Cost of Earrings: $10.00
Cost for Shipping & Handling: $7.50
Post to local area only
Often, trusting buyers will believe that the price of shipping and handling is $7.50 and will pay that in earnest. This is where you trust your instinct and do your research.
First, look first at the item on sale, in this case earrings. Earrings are generally small and will have a relatively low courier cost. The stated shipping and handling charge is relatively high for something usually considered small. Caution flags should be waving in your mind.
Next, is the item located within your country or overseas? Often the seller may be located in your country, but the item may be sitting somewhere in a warehouse at the other end of the planet. This is absolutely fine. But bear in mind that you pay for the item's travel, not the seller's location. Ask yourself if you are willing to pay international courier costs. They are much higher than domestic carriage costs. In this case, the seller is located in your country, as per the listing: (Post to local area only).
Third, the seller has stated that the item will be posted to local areas only. For local carriage, no way will postage costs be that high for something that small. Often a seller will state that the item will be posted within the country only, and not worldwide. Same principle applies here. Domestic postage is much much cheaper than international postage. So if the shipping and handling charge seems too high for a local delivery, it probably is. Find out the weight of the item and dimensions. Sellers often post pictures of the item for sale. Take a close look at the picture and estimate the size. For amateur pictures, often something else taken unintentionally, like an earring box, will give you a rough estimation of its size. Or else, ask the seller the approximate weight and dimensions. Reputable sellers will often provide this information readily. If the seller is reluctant about providing this information, heed the caution carefully.
Finally, get a benchmark of postage costs with which to measure the seller's listed shipping and handling charges against. The best benchmark is the cost of sending a letter via regular mail domestically. Generally, the weight of letters and documents are in the vicinity of 250-400grams. Find out the cost of sending a letter domestically from one end of the country to the other. (For example, Sydney to Perth) If domestic postage is about $1.00, then sending earrings or other small items will not be that much more. $7.50 for local postage is too much. The seller in this instance is trying to profiteer from shipping and handling charges.
Resources To The Rescue – 30%
Perhaps your most reliable tool for finding out the cost of shipping and handling is to look at the websites of some common courier and postage companies. Believe it or not, most major courier and postage companies have a postage calculator which will tell you the exact amount of shipping and handling charges. AustraliaPost has an excellent postage assessment calculator on its website. Once there, click on Postage Calculator on the grey menu bar, on the left of your screen. It will be listed second, under Postcode Search - another useful tool for finding out yours or the seller's postcode. FedEx, SpeedPostWorldwide and DHL along with other major couriers have very accurate postage calculators too that can give you an excellent idea of express post pricing. On these sites, click postage and delivery time calculator.
Try this on the AusPost Postage Assessment Calculator:
Select a service. (Letters within Australia, International letters, Parcels within Australia, International Parcels) Let's assume we selected Parcels within Australia.
Enter the lodgment postcode (postcode from where the item will be posted – seller's postcode) and the destination postcode (postcode to where the item will be sent to – the buyer's postcode) Let's assume the seller is situated in postcode 3000 (lodgment) and the buyer is situated in postcode 5000 (destination).
Select the weight in kilograms (1 to 250 grams and so on) Let's assume we select (501 to 1000 grams).
If known enter the length, height and width. Please see the diagram below for what is considered the length, height and width of packages. Otherwise, you can leave this section blank. Often buyers are not sure how the seller will package the item and thus are unsure of dimensions. Let's leave this section blank.
Click on calculate to get the postal charge. The current page will be re-directed to a new page with the table showing you the postal charge, cost per kilogram and delivery time (listed from top to bottom on the left of the table in grey) along with the options for carriage i.e. Regular Parcel, 3kg Parcel Post Satchel, Express Post parcel and Express Post 3kg Satchel (listed from left to right above the table in red). At the bottom of each coloumn (vertical) will be the total charge. Let's assume we want the regular parcel service, the total charge is $8.60 for sending a parcel weighing in between 501 to 1000 grams from 3000 (Melbourne) to 5000 (Adelaide). Express post parcel is $12.10 and guaranteed next business day delivery if posted on any business day Monday to Friday.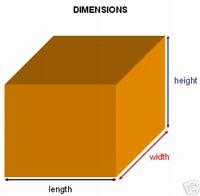 Use these tools to give you an accurate assessment of the postage charges you expect to incur when buying from a seller. Remember, all you need is the seller's postcode and a rough estimation of the weight of the item. If you find a discrepancy between the charges listed on Aus Post, and that asked by the seller, delve deeper. Find out why the seller is charging more. Sometimes the seller has added postage insurance, or is posting the item from another location. Or it could be an international delivery.Do your research and follow these simple steps to reduce the chances of paying for something you do not get.
Communicate To Cut-Down - 5%
If after you follow these steps and determine that the seller is charging too high a shipping and delivery price, talk to the seller. More often than not, a seller will have listed a price not knowing that the price is a bit too high. Like many shoppers online, sellers sometimes are not aware of postage calculators or of what shipping and handling means exactly. In this case the seller will attempt to guess a price that seems correct. If it's wrong, many sellers will gladly rectify the situation. Inform the seller of the discrepancy and alert him or her to the accurate price of shipping and handling. Also ensure that the seller is not providing anything extra such as insurance or additional safety options that have not been conveyed to you. Whatever it is, communicate to cut down disinformation and misunderstandings. That way you get a clear picture of what you want to buy and how much the actual total cost is.
A Word To Sellers
Listing the shipping and handling price as per an accredited courier company's charges greatly enhances your reputation. It creates an atmosphere of trust and professionalism which goes a long way with buyers, consequently creating repeat customers. In the end, accurate shipping and handling charges benefit a seller's profits to a much larger extent. Sellers sell more and buyers enjoy the honest deals. It's a win-win situation.
The Experience
Remember that except for death, taxes and shipping and handling, nothing is certain. There will always be that 5% chance that something will transpire that may result in paying more for shipping and handling. Through continued practice and greater use of these techniques, you can cut down the chances to even lower, and ensure that your experience online is more shopping and happening and less shipping and handling.