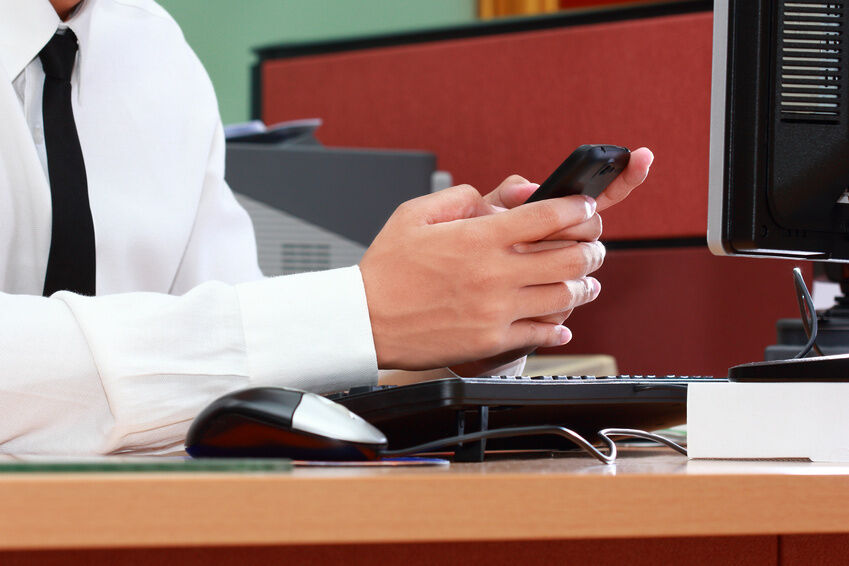 Google's Chrome Remote Desktop app allows Android smartphone and tablet users to control their desktop computers remotely. Users can connect to their home computers from any place that has an Internet connection. This allows users to access important documents or browse through the computer's file system as though they were sitting in front of it.
Requirements for Google Remote Desktop
The Chrome Remote Desktop app can be installed on any mobile device running Android 4.0 or above. Smartphone users simply need to go to the Play Store to download the app. Once the app is installed on the phone, the next step is to download the PC version of the app from the Google Chrome Webstore. The computer administrator can then give permission for authenticated users to access the computer remotely. Both Windows and Mac computer owners can use this free service from Google.
How to Use Google Remote Desktop
Once remote access has been enabled in the computer's settings, simply tap on the Android app to launch it. Select the computer to connect to, enter the PIN, and then use the computer remotely to retrieve files, access media, or use the remote machine's software. As long as the connection between the smartphone and computer is fast enough to keep up with the data-transfer rate, it should feel just like sitting in front of your computer.
Other Google Remote Desktop Services
In addition to using the Android app to gain remote access to a PC or Mac, users can also log into their home computers from other desktops, as long as both computers have the Chrome Remote Desktop software installed.
How Secure Is Google Remote Desktop?
Google Remote Desktop users can set up a PIN to protect their home computer from unauthorized access. The Android app can store this PIN so that users do not have to enter it every time, which makes access even more convenient; however, it does present a risk that a stranger could access the computer if the phone is stolen. People who use this service should change their remote access PIN if one of their devices is stolen. Google encrypts the data that is transferred between the remote PC and the Android device using the SSL protocol. This encryption prevents hackers from intercepting the signals and accessing private data.
Conclusion
Google Remote Desktop provides a useful service for Android users who want to access their computers from their phone. The app is a free alternative to paid remote access services, such as those provided by Microsoft or Amazon. To purchase an Android device that is capable of using the Google Remote Desktop service, head to eBay.