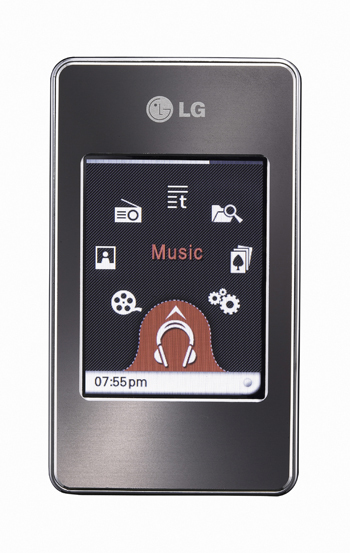 MP3 is a patented encoding format used for digital audio streaming storage. MP3 is a lossy compression algorithm that works by greatly reducing the amount of data required to represent an audio recording and still sound like a reproduction of the original sound. MP3 files must be played on specifically designed devices referred to as portable media players, or digital audio players, which are created to store and play digital media. There are numerous different types of MP3 players available for purchase and their storage capacity varies widely.
MP3 players are available for purchase at electronic stores, department stores, and online. In order to determine how much storage a consumer needs on an MP3 player, a consumer should develop an understanding of how MP3 players work, consider the desired functions of an MP3 player, and consider the different brands and models of MP3 players available.
Understanding the Basics of MP3 Storage
A quality MP3 player's storage capacity is measured in bytes of digital memory. These bytes range from kilobytes to gigabytes. A typical MP3 player's storage capacity is measured in gigabytes (GB). The amount of storage available depends on whether the MP3 player is a flash-drive based player, or a hard-drive based player.
Flash-Drive Based Players
Flash-drive based players store information in a solid-state chip covered by transistors. The flash-drive based player has less storage capacity than a hard-drive based player, but is also much smaller and lighter. Often, these types of players are also more expensive than hard-drive based players. Flash-drive based players typically offer from two to 64 GB of storage.
Hard-Drive Based Players
Hard-drive based players store information on small hard drives, similar to a computer. A set of magnetic discs inside of the hard drive spin very quickly, while a magnetic head reads and relays data. Hard-drive based players have the highest storage capacity, but also tend to be much larger and bulkier than their flash-drive based player counterparts. Since hard-drive based players have many small moving parts, they do not do particularly well in extreme temperatures, or when subjected to physical abuse. Hard-drive based players often offer as much as 160 GB of storage.
Desired Functions of an MP3 Player
The amount of storage a consumer should consider when purchasing an MP3 player is directly related to the functions that the buyer desires of their MP3 player. These functions range from playing music to wireless internet capabilities.
Music
One of the main functions of the MP3 player is it's ability to store and play a consumer's music library. A consumer should consider whether they desire an MP3 player to hold their entire music library or a small portion of it, in order to determine how much storage they need to shop for. Typically, 100 compact discs of music equals approximately 5 GB of music. This should give consumers a baseline for determining how much or what portion of their music they are looking to hold on an MP3 player.
Additionally, consumers should consider what type of MP3 file their music is stored on. In general, most devices only play songs purchased from its manufacturer's preferred store or songs converted into that specific MP3 file type. For example, songs purchased on iTunes or converted into iTune files may only be played on Apple iPod devices. A consumer should be aware that they need to purchase an MP3 player with the correct storage format for their music.
Today, a good number of MP3 players also have the capability to playback videos. Consumers that are interested in storing and playing videos on their MP3 players should factor that into the amount of storage they are going to need on their desired player. While flash-drive based players have the ability to hold a few small video files, hard-drive based players are more efficient for larger and more numerous video files.
Hard-drive based and flash-drive based players are also available with wireless internet capabilities. These MP3 players typically need at least 64 GB of storage and have a lot of the same technological features as a smartphone or a small computer. MP3 players with wireless connectivity allow consumers to surf the web, watch videos, and play music, all within one device.
MP3 players also come with a wide variety of additional features such as data storage, voice recorder, and FM/AM radio functionality. Typically, the more features a consumer desires on their MP3 player, the more storage that is going to be needed. Similarly, the more complex and complicated the features, such as supporting wireless internet, the more storage the MP3 player requires. For consumers interested in a lot of additional features, besides listening to music, these consumers should consider an MP3 player with anywhere from 64 to 160 GB of space.
There are numerous brands of MP3 players available in both the flash-drive based and hard-drive based categories. The following chart compares a few popular brands and models of MP3 players available, by analysing type of MP3 player, what functions each offers, and the maximum storage capacity each model comes with.
| | | | | |
| --- | --- | --- | --- | --- |
| Brand | Model | Type | Features | Maximum Storage Capacity (GB) |
| Apple | iPod Touch (Fifth Generation) | Flash-drive based player | Music, video, e-mail, wireless internet, games, applications | 64 GB |
| | iPod Classic (Sixth Generation) | Hard-drive based player | Music, video, podcast, audiobook, photo playback | 160 GB |
| | | Flash-drive based player | Music, FM radio, voice recorder, and stopwatch | 8 GB (or 40 GB with 32 GB microSD card) |
| | | Flash-drive based player | Music, video, photo display, FM tuner, voice recorder | 8 GB |
This chart should be used by consumers in conjunction with individual research. How much storage an MP3 player needs is directly related to individual preference.
How to Buy MP3 Players on eBay
eBay has a variety of different MP3 players available for purchase. Available products range from models with a small amount of storage available in compact devices to hard-drive based players with 160 GB of storage, such as the iPod Classic MP3 player. Regardless of how much storage you need in a desired MP3 player, eBay has an option to match your needs.
Perhaps you are interested in the iPod Touch with a storage capacity of 64 GB. To see what products eBay has matching this description, simply navigate to the eBay website portal and type iPod Touch into the keyword search box. Once you click the search button, a list of options matching this description is populated for you. While looking through the various options available, be sure to also check out the eBay Deals page to see a range of deals on Electronics, including deals on Audio.
Conclusion
MP3 players are a popular way for consumers to listen and store their favourite music, videos, and photos. Additionally, MP3 players encompass a host of other functions. As a result, MP3 players cover a wide variety of storage capacities. For the avid runner who is looking for a small, compact player to hold a few playlists, an MP3 player with minimal storage, such as 2 GB is generally sufficient. On the other hand, for consumers who are interested in storing an extensive music and video library, an MP3 player with a larger capacity, such as 160 GB is more preferable.
In order to determine what MP3 storage capacity is right for an individual consumer, it is important to understand the different types of MP3 players available, as well as what functions are important to the buyer.
MP3 Player|iPod|Used MP3 Player|Apple|Portable Electronics