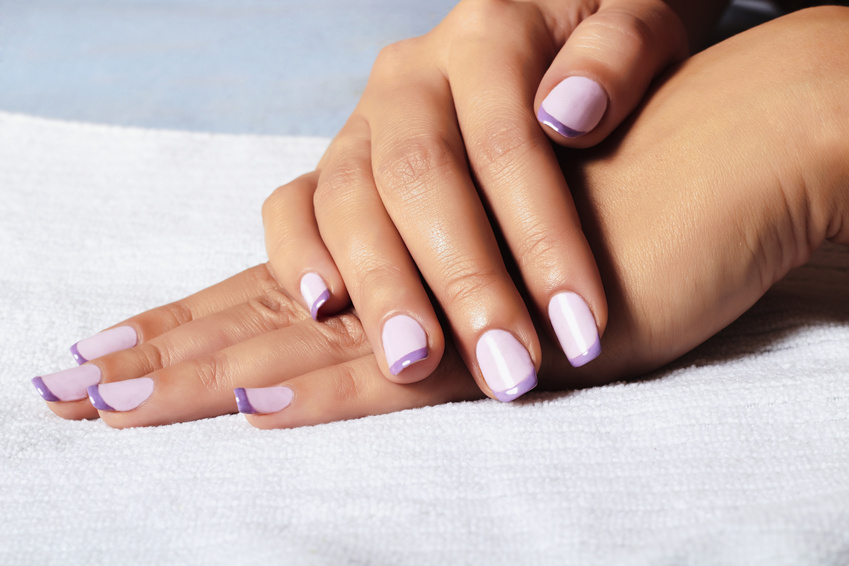 Nail polish aficionados have likely heard about a hot trend called shellac nail polish. This product typically lasts longer than regular nail polish and won't flake off or chip. However, before rushing off to get a manicure and pedicure, it helps to understand what ingredients comprise shellac nail polish, the availability, the pros and cons of this type of polish, and the cost as of 2014. Consumers can then make an educated decision about whether or not shellac nail polish works for them.
What Are Shellac Nails?
The ingredients in shellac nail polish come from a type of insect called the lac bug. This critter, found typically in Thailand and India, produces a resin that hardens, according to Building Conservation. This resource through Cathedral Communications has existed since 1992 to cover historic foundations.
The resin material works for a variety of applications, including use as a sanding sealant, wood finish, smell reducer, varnish, and primer. The same resin used in these applications also goes on fingernails. Creative Nail Design or CND first used shellac in its brand of nail polishes. These bottles contain UV gel and the regular components of nail polish in a mixture that guarantees longer-lasting colour without chips.
The Pros and Cons of Shellac Nail Polish
Shellac nail polish, while still a growing option, has a number of pros and cons. Many nail salons have embraced the new trend and offer shellac polishes, while others remain wary of the potential effects on the nails before and after use of shellac nail polish. A consumer interested in shellac polish should weigh these pros and cons carefully.
Pros
The biggest and most well known benefit of shellac nail polish involves its duration. Those who get this treatment can expect beautiful nails that will last for 14 days without any chips or cracks, according to Imperfect Women. This site provides news and information based on the average woman.
Those who receive a shellac nail treatment tend to report prettier nails, as the polish contains a mirror shine, making digits quite glossy. Those that visit a salon often will enjoy the quick drying process aided by UV light. This allows the shellac nail polish to seal to the nails in a matter of a few minutes, curing much faster than traditional nail polish.
Cons
However, for those that want to buy shellac nail polish and apply it at home, they must also buy a UV light fixture in order for the nail polish to dry correctly. According to doctors that spoke to Elizabeth Street, a style magazine, the more that a woman exposes her hands to UV light through drying her shellac nail polish, the greater risk that she puts herself of developing skin cancer.
Availability could also cause issues. Not all salons have embraced the shellac nail polish trend as of 2014, and some need certifications to apply shellac and other gel-based nail polishes, Elizabeth Street notes. Due to a lesser availability, the treatment may cost more.
How to Buy Shellac Nail Polish on eBay
Once you decide that you want to purchase shellac nail polish, use eBay to get started. You can search for a rainbow of shellac colours from brands like CND and other popular names. If you need a UV light kit, you can also find this on eBay. Simply search for shellac nail polish, a shellac nail kit, or a shellac nail lamp and then filter the results. With the above prices, you can shop until you find reasonably priced shellac nail polish and kits.