What does selling in bulk mean?
Selling in bulk is a great option for those of us who don't want to spend time listing items individually. If you qualify for free listings each month, it's a great way of cutting down on your listings, as several items are offered together. You might start selling in bulk if you have multiples to sell - for example, if you have five pairs of size 12 jeans. Generally a bulk lot will consist of 3-6 items, but many are for just two items, and some have over 50 items! A good bulk lot will have a little thought put into it, so if you're starting out selling in bulk, or want to give it a try, keep reading!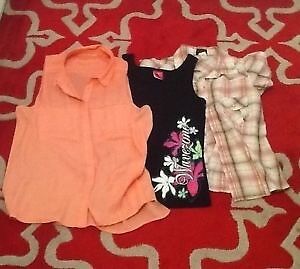 Before you sell
What exactly do you want to sell? Items are usually grouped together by size, so the buyer will be receiving items all roughly of the same fit. If you have a lot to sell, you can go further and group by item (eg. size 6 tops).
I would also suggest trying to group items with a common theme. You could try a bulk lot of summer dresses, or men's business shirts, or sports clothing. That way, the buyer is getting exactly what they want, rather than having to buy a lot of several items when they only really want one or two of the items in the lot.
An alternative is to list your clothes as a 'mixed lot'. This is basically a bit of everything thrown in together with the clothes ranging in sizes. Mixed lots may not appeal so much to your viewers, unless they fluctuate in size themselves or intend to re-sell some of the items they buy.
Try to see from a customer's point of view. Do they really want Prada with Primark? Topshop with Target? Would they rather have items of varying condition, or would they rather all the items in the lot are in the same condition? Once you've grouped your clothes, you're ready to start selling!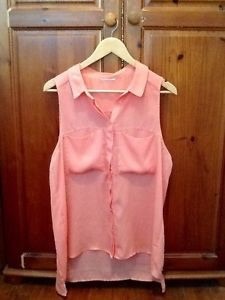 Creating effective listings
Title! The title should grab potential buyers, so include the most relevant keywords. If you are selling tops, what type of tops are they? Try to include the brands as well, but if you have several brands within the lot, you may not have room in the title. A good title will look something like this: 'Bulk lot size 10 NWT Cotton On Jay Jays women's jeans'.

Photos! A good 'cover photo' can make or break a sale, so make sure all of the clothes are displayed clearly. Its also a good idea to take individual photos of each item too, especially to show the condition and any tags, labels, etc. If you're selling many items, it's ok to not bother with individual photos!

Descriptions! Writing your description needn't be hard, but simply writing 'bulk lot of ladies clothes, all size 12' just isn't going to cut it! Try to write a list of exactly what each item is - brand, colour, size, BNWT/NWT/pre-owned, and any marks or faults. Remember that the person who buys wants to know exactly what they're getting.

Price! Before you set a price for your bulk lot, try to work out an approximate value of what the lot is worth. How much did it cost you to buy all of these clothes? Once you've settled on a number, write it into your description. It can prompt a viewer to buy if they see that the items they want have an approximate value of much higher than what they're being sold for. When listing your lot, eBay will estimate a reasonable sale price. In my experience eBay's estimate is usually a good one, but if you feel your collection is worth more, don't be afraid to price the lot a little higher. Just be aware that ultimately you may have to lower the price to a more realistic figure.
Other things to consider when listing your bulk lot
- The faster you can post, the better! Same day and 1-day handling are great, but if you don't think you can post within that timeframe, then opt for 2- or 3- day.

- Offering free postage may look good on your listings and appeal to more buyers, but realistically, postage for bulk lots isn't cheap. If someone wants your bulk lot enough, they will be willing to pay a reasonable postage fee. eBay will estimate a cost when listing your lot, but you can choose to select different costs based on which type of parcel you will use. The smaller and/or lighter the parcel, the cheaper the cost.

- Express and international postage options are available, but they are best left for experienced eBay sellers!

- You don't have to accept multiple forms of payment. PayPal is acceptable to most people, but it's a good idea to accept a bank transfer too.

- You can schedule your items to appear live on eBay at a certain day and time if you want to. Weekends and evenings tend to be busier than weekdays, but I find most of my sales are on weekdays during work hours.
Making the sale
You may find that many people view your bulk lot, but none buy. Or maybe nobody seems to be looking at your listing at all! It helps to gain some credibility yourself - if you are just starting out selling on eBay, try to gain some positive feedback by buying a few things you need.
If you aren't getting many views, it could be that your lot is hard to find. It might be a good idea to rewrite the lot's title. Remember to include the most relevant keywords, as that's what people are searching for. Also, bad photos will turn away potential buyers, so use a good camera on a clean, clutter-free background.
If you're getting heaps of views and no sales, it's probably your price that's the problem. Consider lowering the price, adding best offer, or changing the listing to an auction.

After the sale
Congratulations! You've sold a bulk lot! Remember to post as quickly as you can and leave positive feedback for the buyer. If you have any problems with the transaction, try to get in touch with the buyer, or contact eBay directly.
If you've enjoyed this guide, rate it as helpful and I hope you have fun with your bulk clothing!