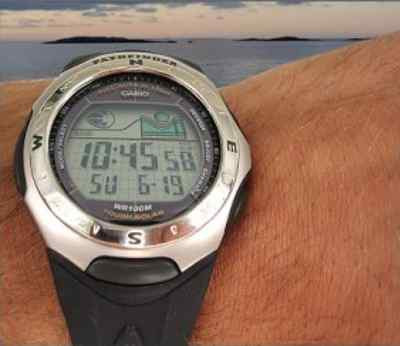 A tide watch is not an ordinary type although it belongs to the sports watch category. It is considered as a technical watch because of the specialty functions and the manner of operation. Though it is specifically designed to track tides and the time when certain changes occur, these watches still bear the same basic functions like stopwatch, countdown timer, alarm, and some additional features such as digital compass, thermometer/barometer, altimeter, lunar displays, and tidal graphs. This article serves as a guide on how to operate a basic tide watch.

Most models are pre-programmed with the electronically-stored data from the National Oceanic and Atmospheric Administration (NOAA). The data from NOAA is considered as the most constant, most reliable, and most accurate of all. Make sure that the watchmaker of your choice has partnered with NOAA for the pre-programmed tidal information on your purchased model. Since this is a specialty watch, it is helpful that the user knows how to read and interpret tide graphs and figures. Most units have stored data on the watch's memory. Some advanced automatic models download data directly from satellites so the user does not need to do any manual configuration. However, one cannot rely entirely on this kind of automatic update.

For manual configuration, you need to set your location to the nearest major body of water that is available on your watch's menu. Some models have a list of cities while others require you to input the longitude and latitude of your location and it automatically sets itself to the nearest shoreline. Take note that the watch is pre-set to follow the local low tide. Always refer to the user manual as different models have varied ways of configuring the unit. At times, you need to re-calibrate your watch especially if these are models which are not automatically updated. Once you are miles away from a major body of water, the data becomes more unreliable; therefore, you need to input data as necessary.

We hope you've enjoyed your time here today.
The Team @ RedSplat.