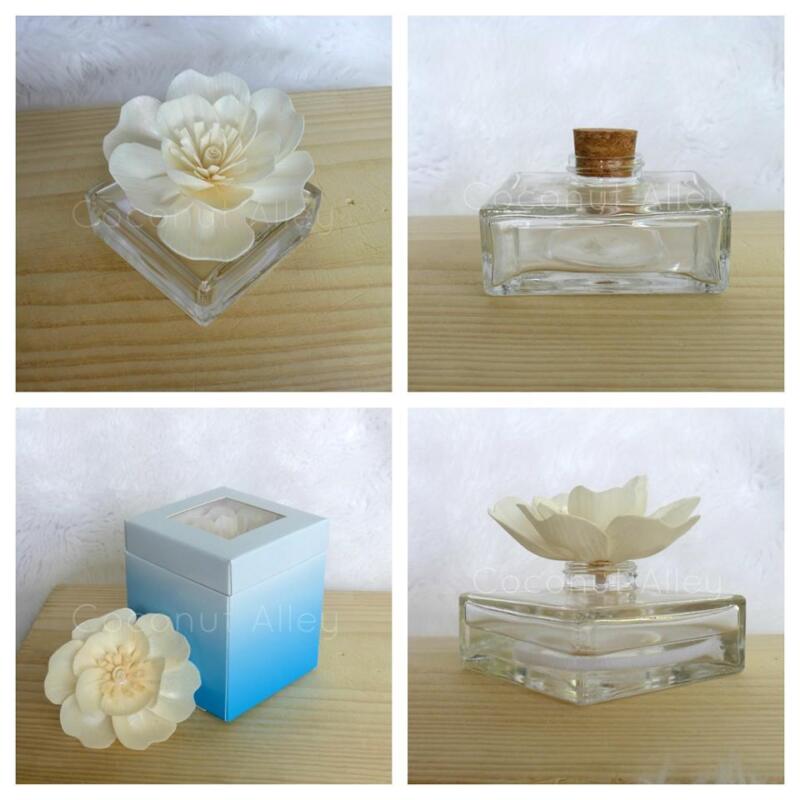 How to use: Flower Oil Diffuser
Pour the diffuser oil into a clean, dry glass diffuser (I highly recommend our Flower Diffuser Glassware that can be found in our eBay Store).

Fill the diffuser with the diffuser oil to approx. 75% - 85% full to avoid overflowing.

Place the flower's cotton wick into the diffuser. Gently guide the wick down until it is completely submerged in the oil. Let the flower head sit facing upwards on the opening of the diffuser.

Place in a suitable spot in your home, away from children, pets and electrical equipment.

Tips & Tricks:
Diffusers work best when placed in an area with good air flow. Keeping in mind that too much air flow will shorten the lifespan of the fragrance.

Keeping your diffuser in a place where people often walk past, but there isn't too much strong air flow is a good idea.

I recommend using multiple diffusers if you are trying to fragrance a large area or hide bad odours.

Your oil lasts approx 8 weeks. Make sure to use a new flower everytime you change your oil. Also give the glassware a good clean to make sure all traces of the old oil are removed.

A new oil diffuser refill & flower can be purchased together from my eBay store.