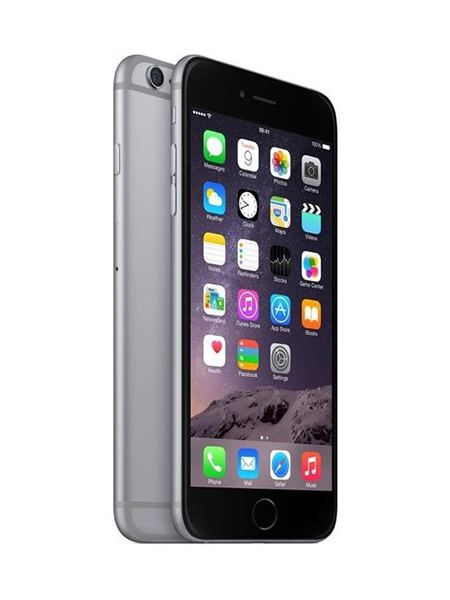 For those with aspirations of building the next killer iPhone app, a number of paths can be taken for bringing the next potential App Store bestseller to life. No matter which route you choose, keep this rule of thumb in mind: generally speaking, the easier the approach, the less customized and unique your app will be. If a software package for iPhone development is so simple your grandma can use it, it's likely that any app built with it will be severely limited in functionality and utility. However, if you plan on rolling up your sleeves and coding your app from scratch, the sky's the limit in terms of what you can build.
Most developers will need an approach somewhere between these two extremes. The following methods for building an iPhone app are presented in order of difficulty from the easiest approach to the hardest.
Cloud-Based Platforms for Building iPhone Apps
Various offerings exist for building iPhone apps in the cloud–platforms such as Appery.io and AppMachine feature a relatively inexpensive pay-per-use/monthly pricing model, visual development with drag-and-drop components, no programming requirements, and no software to download and install. Though one can build a compelling, feature-rich app with one of these platforms, creating sophisticated functionality is often out of reach with these solutions. Cloud-based iPhone development platforms are best suited for content-heavy apps such as guides, interactive books, and directories.
Building Native Apps with 3rd Party Software
When talking about "native" iPhone apps, people are referring to apps that have full access to a device's hardware and operating system. Many of the previously mentioned cloud-based platforms are not capable of building native apps, but rather web or hybrid apps, software that either runs in the mobile browser. Typically, these are built with HTML5 and CSS. When deeper sophistication is required (e.g., functionality requiring low-level access to the iPhone camera and sensors), using 3rd party development software is necessary. Offerings such as Appcelerator's Titanium or Unity 3D are popular software packages for building native iPhone apps. Power, however, comes with a price. These sophisticated software packages are somewhat expensive and often take time to master.
Using the iOS SDK and XCode
For those with programming skills and a competency in web development, networking, and database development, using the iOS SDK and XCode to build native iPhone apps is the preferred approach. By using Apple's own tools and learning to code Objective-C (the underlying programming language that drives iOS devices), developers are empowered with the best resources for building apps for the iPhone. That said, this approach is not for the faint of heart. A significant learning curve exists for those who attempt to tread this path, even for seasoned developers who are new to iPhone development.
To get started, one should peruse the documentation and learning resources that exist on the Apple Developer Site. Countless volumes on iPhone development exist, covering topics from game development to building social media and enterprise apps. It also makes sense to purchase a used iPhone with an earlier version of iOS to test backwards compatibility. Xcode provides a iPhone simulator, but nothing beats testing on a real device. Quality used iPhones, as well as second-hand iPhone development books can be purchased at a discount on eBay.