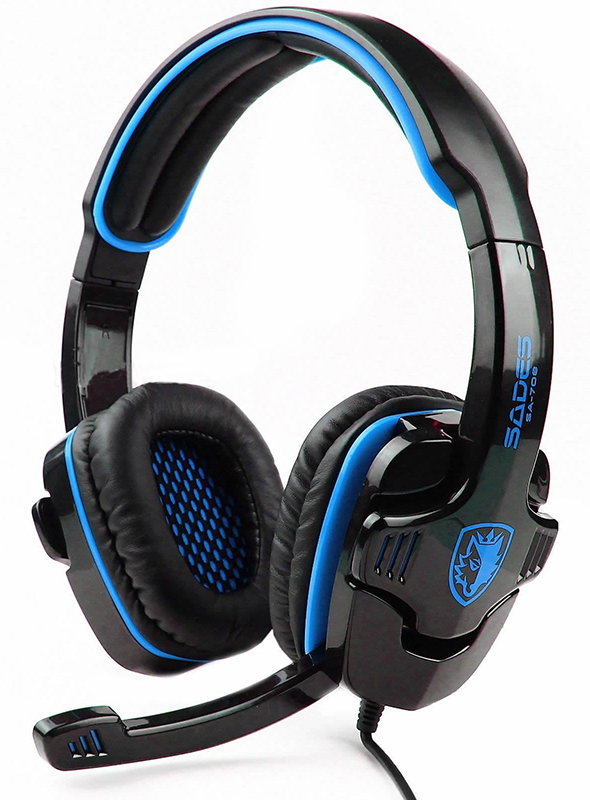 A headset allows you to not only listen to audio from your computer like a pair of headphones, but speak into your computer using a built-in microphone. Computer headsets can come in handy if you frequently take calls using your computer or if you like to play collaborative video games on your computer and need to communicate.
Headset Types
If you're looking for a new computer headset, eBay can be a great resource. The site has a wide range of headsets available. Here are a few things you should consider while you shop.
Wired or Bluetooth
Computer headsets can connect to your computer using wires or wirelessly over Bluetooth. In general, you'll typically get better sound quality and reliability from a headset that connects to your computer, traditionally through a USB port on your computer. A Bluetooth headset, however, can be a better choice if don't have an available USB port on your computer, your USB ports are hard to get to, or if you like to move around while talking on the headset during things like conference calls. Before you start shopping, decide what type of headset you'd prefer to buy.
New or Used
Both new and used computer headsets are available on eBay. If you're willing to purchase a used headset you can often get a significant discount over a new model without compromising on quality. If a new product is important to you, there are quite a few individual sellers and businesses on the site offering headsets.
Before you buy, make sure you know you're purchasing a new, used, or refurbished headset. You can find that information in the product's description. You'll also want to take note if the seller offers a warranty on the product, or if the original manufacturers warranty is still in effect. Each seller on the site also has a rating. Even those with low ratings can still be good sellers, but if someone doesn't have a high number you may want to check their profile out before committing to doing business with them.
Bells and Whistles
Some computer headsets are better suited to some activities more than others. If you're planning on using your headset while gaming, you may want to purchase a gaming-specific headset that is designed to handle the stereo sound in some games. Other features to look out for: the ability to fold your headset up when it's not in use, and noise-canceling for using your headset in a busy office.
Auction or Buy It Now
eBay is known for auctions, but what you might not know if you can buy things outright on the site as well without having to place bids. Many sellers, particularly retailers, will offer a Buy It Now price for headsets rather than selling them through a traditional auction. In that case, all you have to do is click and buy and your new headset will be on its way to your door.