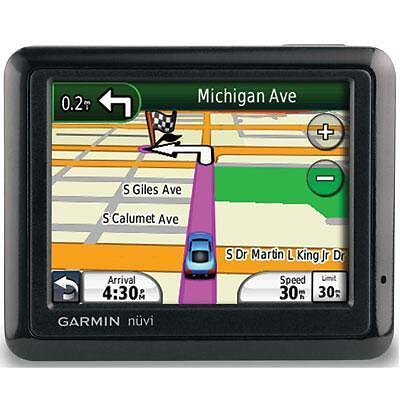 People appreciate GPS devices as they provide directions to unfamiliar places. Although they are commonly used in cars, GPS devices are also available through cellphones. When a prospective buyer has decided to purchase a GPS device, he or she needs to first consider the features the device has. Some of the options to consider include the different screen sizes and the number of channels the GPS device can receive. The buyer should also think about whether the maps update, whether the GPS is capable of providing spoken instructions, and if it offers information on points of interest. Additionally, a potential buyer may consider purchasing accessories for GPS devices. One can buy GPS devices through eBay, a website that offers a tremendous selection of these products.
Types of GPS Devices
When shopping for a GPS device, a buyer has a variety of devices to choose from. Some of the options include mobile GPS, devices for cars, and handheld GPS devices, all of which are available via eBay. Additionally, the buyer should think about what he or she needs the GPS for when looking for a device.
Mobile GPS
As GPS technology has evolved, many smartphones these days come equipped with GPS. This allows an individual with a phone to get directions to any location. This is a useful feature for someone who is travelling or in an unfamiliar place.
Handheld GPS
A handheld GPS includes a variety of models, such as a wristband, armband, and other handheld versions. The wrist-size models are a great option for individuals, such as hikers or bikers, who lead active lifestyles. Other handheld models include larger devices that can be placed in a backpack. Furthermore, these models can be attached to the dashboard, for use in automobiles.
Car GPS
These devices are designed specifically for use in cars. They typically have features such as built-in maps. If not, they allow the user to download maps. Most of them also incorporate voice directions that allow the driver to stay focussed on the road. These devices include both portable devices and in-dash models built directly into cars.
Features in GPS Devices
Before a buyer goes shopping, it is a good idea to know what he or she wants in a GPS device in order to get one with the necessary features. Many of these devices come with a variety of features including vocal instructions, map updates, and points of interest. The potential buyer also needs to think about the size of screen needed. When looking for a GPS device on eBay, one can find the features as well as the screen size listed in the product description provided.
Lifetime Map Updates
It is a good idea to get a GPS that offers lifetime map updates, as this is one of the more important features in a GPS. After all, a GPS is not very useful if it's maps are not accurate or current. Although paying for a system that has updates might cost a bit more to start with, it is likely to be cheaper than having to purchase new downloads for maps on a regular basis.
Screen Size
When selecting a GPS device for a car, the buyer should consider the size of the GPS screen. Usually, the screen size for a car GPS listed on eBay can be easily determined, as it is part of the product description. This size is indicated in inches.
| | |
| --- | --- |
| Diagonal size | Description |
| 3.5 inches | Very small and not recommended |
| 4.3 inches | Good for many cars |
| 5 inches | Larger screen good for SUVs and other large vehicles |
| | Bigger screen size is better if the device is far from the viewer |
A bigger screen is especially useful for drivers as it allows the user to take in the information quicker without having to take the eyes off the road for long.
Instructions
Many GPS devices provide instructions using voice prompts as well as on-screen instructions. Most of the newer devices have technology that utilises text-to-voice instructions that say specific street names.
Multimedia
A GPS with media playback allows the user to listen to tunes on the device. It is a good idea to look for one that has a FM transmitter or a 3.5-mm line-out jack in order to listen on the car's stereo.
Points of Interest
This feature incorporates a database of locations that may be of interest to drivers, such as gas stations, hotels, restaurants, parks, coffee shops, and other stops. Most GPS devices designed for cars have millions of points of interest. However, these tend to get outdated when businesses go out of business.
Channels
This refers to the number of satellite signals that the GPS device can receive. Low-end models usually have 12 channels, while higher-end models have as many as 24 channels. Typically, the more channels a device receives, the more accurate it is.
Lane Assistance
Even accurate spoken instructions do not do the job sometimes, and this is where lane assistance comes into play. Many GPS devices provide lane assistance that indicates the lane the driver should be in for upcoming turns. The feature may also show real-world images of the road, including replicas of street signs to ensure the driver is taking the correct route.
Accessories for GPS Devices
After selecting the GPS device, a buyer may also consider accessories for the device. Some of the options available on eBay include GPS antennae, memory cards, and GPS software. However, it is a good idea for the buyer to find out if the chosen GPS device comes with these accessories so money is not spent unnecessarily.
GPS Software
The user can download a variety of GPS software. The software may include detailed maps, points of interest, or other data that makes the GPS more useful.
GPS Antennae
An antenna is capable of amplifying the GPS signals. This can be very useful in urban areas where one has to take into account a lot of signals that can interfere with the GPS.
Memory Cards
A memory card makes it possible to extend the memory of a GPS device. This might be needed if the user is trying to add a lot of maps or other software to the device.
Adapter
A cigarette light adapter is useful because it serves as a useful power source for a GPS device. The buyer needs to check to make sure the adapter works with the type of GPS device the user owns or wants to purchase.
Finding GPS Devices on eBay
You can take advantage of the tools on eBay to find a GPS device that suits your needs. To find the device you want, it is easy to start with a keyword search. All you need to do is enter relevant keywords, such as "GPS", into the search box. If you feel there are too many product listings to browse through, then you may use the categories to narrow them down and make your search easier. To find GPS products with promotional pricing, be sure to look within the eBay Deals section of the website.
One of the other useful features on the website is the feedback tool. This is a way for buyers to leave feedback about sellers after they making purchases on eBay. Potential buyers can look at feedback from previous buyers when they are considering specific sellers. This gives you the peace of mind that comes from knowing that the seller you choose to work with has a history of being reliable.
Conclusion
GPS devices are becoming more widespread, as people realise how they can make travel easier. One can avail of the many styles available on the market, including handheld devices, in-dash GPS, and mobile GPS.
When deciding on the features on a GPS, the buyer has a variety to choose from, including the number of channels the device receives, the size of the screen, and the kind of maps it comes with. The buyer may also want to consider the accessories that come with the device or purchase additional accessories to enhance the functions of the GPS. Accessories to choose from include adapters, memory cards, and antennae. GPS devices are becoming less expensive, and one can expect to find even better deals by shopping on eBay.
GPS Device|Map|Mobile GPS|GPS|Vehicle Electronics