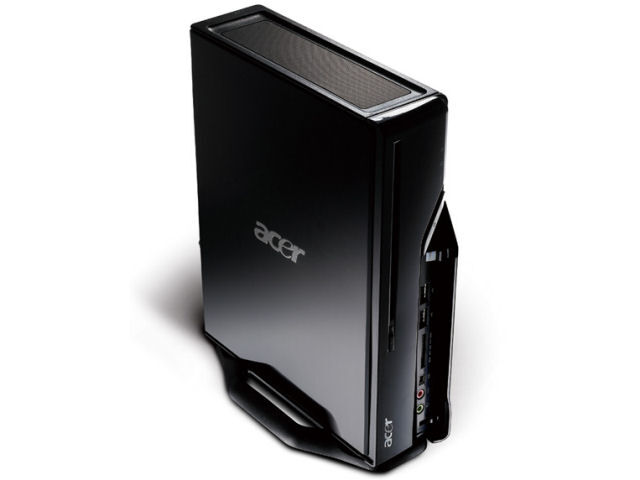 Desktop PC's are one of the most used pieces of equipment in the home and it can sometimes be difficult to choose the right one for your needs. This guide will outline what you need to consider before buying a Desktop PC package and what is included in these packages. All of the Desktop PC packages and accessories mentioned in this guide are available in the Computers section on eBay.
The Different Types of Desktop PC Packages
Compact PC's
These are the smallest Desktop PC's on the market and are perfect for the family home. They are small and easy to fit anywhere in the home and have all of the features needed for basic desktop PC use, like browsing the internet and using applications like Microsoft Office. Compact PC's will be extremely quiet and efficient and are a great choice for a small budget.
All-in-one PC's
All-in-one PC's are exactly what it says on the tin. All of the workings of the computer are incorporated behind the screens and the screen sizes can be anything up to 27 inches meaning it is great for use in a small space without the hassle of various cords from a base unit to a monitor etc…
All-in-one PC's can be set up extremely quickly and can often come with a touchscreen making it easier to access files. Of course a keyboard and mouse will come with the package as well.
Budget PC's
Budget PC's will carry standard desktop components and are very cheap as they will have older hardware or low-end processors. These inexpensive tower PC's will have low-end graphics cards as well so might not be suitable for High Definition Media and gaming. Budget PC's will generally have about 320GB of storage, which is plenty of music and videos and around 2GB of RAM memory. These PC's would be great for word processing, use of the internet and some video playback.
Mainstream PC's
Most people will opt for a Mainstream PC, which normally carries around 500GB of storage space and 4GB of RAM. They will generally be powered by dual-core processors or quad-core processors and will bring better performance than budget desktop PC's. If you will be using the PC for editing of photos or videos or watching high quality videos, this may be the right type of Desktop PC for you.
Performance PC's
These are the best PC's on the market in terms of performance. Performance PC's will include full tower systems and a number of drive bays and expansion slots. These packages are specifically designed to take on challenging tasks and will come with quad-core processors and a huge 6-8GB of RAM. Performance PC's are perfect for people who do a large amount of video or photo-editing or play high spec PC games.
What to consider when a Desktop PC Package
The following a list of considerations when looking to purchase a Desktop PC package:
Condition - Pay close attention to the product description and if you have any questions, please ask the seller. Sellers are usually very receptive to questions about their products so please ask any questions about the condition of the Desktop PC.
Price - Be sure to look at a large number of the Desktop PC's available on eBay to get a feel for what prices they sell for. This will give you a much better idea of what a good deal looks like and make you feel more comfortable about your purchase.
Accessories Included - There are some great bargains to be had on eBay and many PC's will come with various accessories and software so be sure to take your time with searching as you may find a great deal.
How to Buy a Desktop PC Package on eBay
Find a massive range of Desktop PC Packages on eBay by clicking on the All Categories button on the eBay homepage. Then click on the Computers section to start searching for PC's by clicking on the filters on the left hand side. From here, the selection of PC's can be further narrowed by type, brand, condition, or price range.
The products mentioned in this guide can be bought in the following ways:
Bidding- Just like buying in a real life auction, bid for PC's with your best offer for that item. You can increase offers at any time until the listing has finished. The bidder with the highest offer will then be the owner of the item after they have paid for the product.
'Buy it Now'- Find the computer you want and buy it at a 'Buy it Now' price. Searches can be filtered by auction and 'Buy it Now' posts in the search results page on the left hand side of the page.
Look out for the latest deals on Desktop PC Packages and relevant items by checking in the Electronics section where some fantastic discounts are to be found, along with free postage costs.
Conclusion
Choosing a Desktop PC Package is so much easier after taking the points in this guide into consideration. There is a large range of Desktop PC Packages available in the Computers section on eBay.