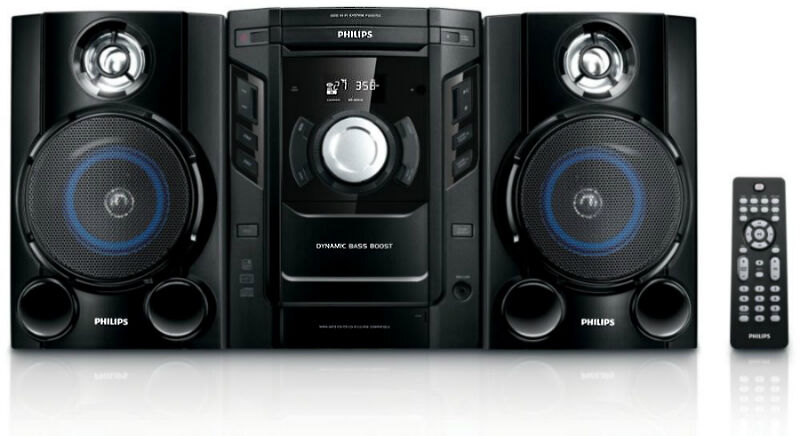 Hi-Fi systems are music-playing devices that are designed for use in and around the home. Hi-fi systems can tune into the radio, play CDs and MP3s, providing a wide range of formats to play and listen to music through.
There is a great range of hi-fi systems currently on the market in a variety of styles, shapes, sizes and sound capabilities to cater for everyone's differences where preferences and taste are concerned.
The purpose of this guide is to inform the reader all about used hi-fi systems and to explain to the reader how to purchase these products safely and efficiently on globally renowned auction-based website, eBay.
Hi-Fi Systems
Hi-fi systems are typically compact and small in size and either come in the form of a single unit or a set of stacking units (often referred to as 'separates'). Hi-fi systems come in many different shapes, sizes and styles to accommodate for the difference in individual requirements and preferences over taste, etc.
The two most common types of hi-fi systems are the mini hi-fi and the micro hi-fi. Both types of hi-fi systems will typically include the following features:
· CD player (with CD-R or CD-RW disc compatibility
· MP3 CD player
· AM/FM radio
· DAB radio
· A remote for convenient use
Many hi-fi systems feature an incorporated multiple CD changer that allows the owner to store several CDs (often between 5 and 10 CDs), which can then be picked and played at any given time rather than changing a single CD when it finishes.
Modern versions of hi-fi systems may also include an iPod dock or may feature an auxiliary port, which a cable can be plugged into for use with an MP3 player. Some of these hi-fi systems may also host a DVD player, Bluetooth compatibility and some top of the range models may even include Internet radio.
Brand new hi-fi systems range from as little as $100 to over £1000 for high-end models. Used hi-fi systems on the other hand can be found at significantly lower prices making them a much more affordable option to purchase.
The greatest benefit of buying second-hand is that the quality of the equipment is good and high quality enough that the product can be re-sold for someone else to enjoy for many years to come even after the original owner has got their use out of it. Choosing to purchase a used hi-fi system is also a form of recycling and is therefore an environmentally friendly way to purchase a hi-fi system.
High Fidelity
Hi-fi (also spelt 'hifi') is short for high fidelity. High fidelity reproduction is the term used by home stereo listeners and audiophiles (the term given to describe home audio enthusiasts) to describe high quality sound reproduction, so to distinguish it from poorer quality sound produced by inexpensive and low quality audio equipment. Hi-fi equipment typically has minimal amounts of noise and distortion and an accurate frequency response.
In Germany in 1966, the German Institute for Standardisation (Deutsches Institut fur Normung or simply DIN) attempted to standardise the term high fidelity with the standard DIN 45500. The idea was to provide audio equipment shoppers with reassurance that their equipment was capable of good quality sound reproduction. This meant only equipment that adhered to the standard could bear the term 'hi-fi'.
A Brief History of Hi-Fi
There have been several important innovations since 1948 that produced suitable conditions for a significant improvement of home audio quality. The first of which was reel-to-reel audio tape recording. This development was based on technology found in Germany after the Second World War and it helped musical artists like Bing Crosby produce and distribute recordings with better fidelity.
The next significant development that paved the way for high fidelity equipment was the creation of the 331/3 RPM Long Play (LP) microgroove vinyl record. This music format had lower surface noise, noise reduction and dynamic range systems. It is widely accepted that classical music fans are responsible for creating the LP phenomenon.
FM (Frequency Modulation) radio was the next technological advancement that allowed high fidelity to be born. FM radio with wider audio bandwidth and less susceptibility to fading and signal interference than AM (Amplitude Modulation) radio.
And finally, high fidelity equipment owes thanks to better amplifier designs, because without these advancements hi-fi may not exist. Improved amplifier designs had more attention focused on frequency response and a much higher power output capability that produced audio without noticeable distortion.
How to Buy a Used Hi-Fi System on eBay
The choice of used hi-fi systems online greatly outnumber those that can be found on the high street, with numerous amounts that can be analysed alongside each other, aligned with the buyer's individual taste and preferences. In this case, eBay is perfect for presenting a quick, easy and effortless route into searching for a used hi-fi system on the Internet.
For the most successful purchase, use the following advice for efficient and safe shopping on eBay:
Conclusion
There are many factors to consider and issues to take into account when purchasing a used hi-fi system. However, with the important information and crucial considerations outlined throughout this guide, coupled with eBay's highly detailed and easy to use website, buying a used hi-fi system is quick and simple.
Buying on eBay should be considered not only due to the potential of finding a good deal, but due to the extensive choice of used hi-fi systems that the website presents. Remember to always keep your personal and banking details safe and secure by using payment authority, PayPal to complete transactions between yourself and eBay sellers.