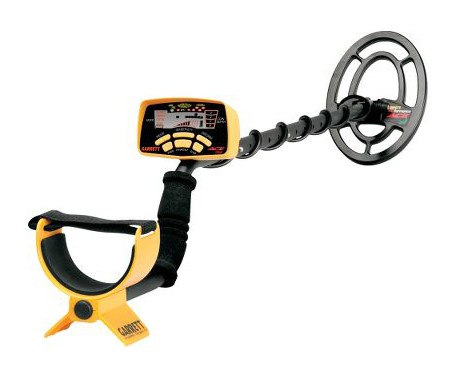 Searching for precious metals, like gold, in the outback can be a lucrative way to make some extra cash, and metal detectors are the easiest way to make this happen. Detectors are designed to react differently to various metals that are hidden underground, so that an outdated tin of beans isn't mistaken for a piece of silver or gold.
Metal detectors are popular items and the market for used ones has grown to a point where many can now be found on eBay's auction site. The following guide aims to help buyers identify the most appropriate metal detector, and it gives extensive pointers on how to buy one safely and securely using eBay.
Metal Detectors: What Are They?
· Metal detectors have been popular with those searching for buried treasure for many years, and as such, come in various different guises.
· They are something that can be enjoyed by children and adults, with some opting for a more fun approach, while others are driven purely by profit.
· Modern metal detectors generally work using a coil system. A transmitter coil sits in the middle of the aperture on the end of the metal detector's shaft. The other two coils that surround it are called receiver coils.
· The system works by transmitting an electromagnetic current that bounces back off any metal object present. The receivers then take this in and transmit it to the indicator that relays the message to the user by way of a screen.
· Metal detectors vary hugely in price with the cost of a detector linked to how successful it is at finding lucrative metals and the way it tells each metal apart from another.
Choosing the Right Metal Detector
Metal detectors come in a wide range of different compositions and there are a number of questions that buyers should ask before completing a purchase, which are as follows:
- Can it Be Used Underwater? This is critical if any of the searching is to be done under water. There are detectors that have been manufactured specifically for use underwater, and using one that isn't able to do this can cause irreparable damage. If the detector is to be used on a beach, it will also need to have certain characteristics and all this must be clarified with the buyer before completing a purchase.
- How Easy Is it to Use? Many buyers will be acquiring a metal detector for the first time and have no idea how to use one successfully. Beginners should start by buying a more basic model and one with an introductory DVD is an excellent way to begin.
- Does it Come With a Protective Case? Metal detectors are both fragile and made up of a number of components, meaning that a case or bag of some kind is essential to making sure it comes to no harm.
- Which Brand Is it? By doing background research on the Internet, it's easy to find out which brand is most suitable for your situation. eBay then allows buyers to search using brand as a parameter, something that's extremely helpful when trying to find the right metal detector. Some of the brands available on eBay are 'Minelab', 'White's', 'Garrett', 'Fisher', and 'Coiltek'.
- What Kind of Indicator System Does it Use? Metal detectors generally work on some kind of audio-visual (AV) system. Most screens used to feature a dial that moved when it detected any objects in the vicinity. LED screens, which relay more information than before, are increasingly replacing these. In addition to the screen, there will some kind of audio feedback via a pair of headphones. These two put together will help users to identify what type of metal it is that they have found and whether to start digging.
· How Deep Can it Search? This is linked to the price of a detector and those that can search at a deeper level are the more expensive metal detectors available. A figure in feet or meters will be given as to how far under the ground the device can detect items.
What to Look for in a Used Metal Detector
Buying a used metal detector, as opposed to a brand new one, means that a lot more care must be taken during the buying process.
The following table outlines the extra care and attention that should be taken to make sure the product is the best possible and will last:
Age

With used metal detectors, it's crucial to Ask the Seller how old it is, as older products may be less reliable than newer ones, and will have seen a lot more use than less aged items.

Level of Use

No matter what the age of an item, the real indicator of reliability is the level of usage. Working out the item usage can be as easy as looking at the pictures provided by the seller and checking the item's appearance.

To get more of an idea of how much the item has been used, use the 'Ask the Seller' facility to tell you more about the item.

Model

When searching for metal detectors take note of the model number, and then research how it wears over time.

Compare this with other models and it will give an idea of how long the used metal detector will last.

Number of Owners

Try to find out from the seller the amount of owners the metal detector has had in the past. This small thing will help buyers to distinguish the condition of the item being offered.
How to Buy a Used Metal Detector on eBay
· The number of metal detectors for sale online is huge and it means a variety of items that is unmatched anywhere else in the retail space. In the online marketplace, eBay is one of the largest retailers and the site's interface makes it simple to search for a used metal detector.
· To find used metal detectors, first go to the 'Shop By Category' tab on the site's main page and from the drop down list click on 'Electronics'.
· From there, buyers will find a list of sub-categories on the left hand side of the page. Go to 'Gadgets' and hover over it until some options appear. From these, select 'Metal Detectors' to be shown all of those items being sold on eBay.
· To see just the items that are used, scroll down the parameters on the left hand side until you reach 'Condition' and select 'Used' from underneath it.
· eBay also allows buyers to narrow things down further by either 'Brand', 'Product Type', 'Format' and a number of other options.
· Before committing to a purchase, remember to examine the seller's transaction history to make sure they're genuine. This is done by using eBay's extensive feedback feature and if there is anything you, the buyer, are unsure about, don't hesitate to ask the Seller a question.
· eBay Deals also offer buyers the chance to take advantage of the latest deals on electronics, including metal detectors. There are some must have discounts available and all items in the deals section of the site include free postage.
Conclusion
Metal detectors are a piece of equipment that any treasure hunter can't do without and the wide range available makes it easy to search and procure precious metals.
Different models allow users to search for metals at various depths underground, and each model is unique in the way that it indicates results to the user.
Buying metal detectors on eBay is among the easiest ways anywhere online and a good deal is never far away. To stay safe on eBay, remember to use PayPal to complete all transactions.