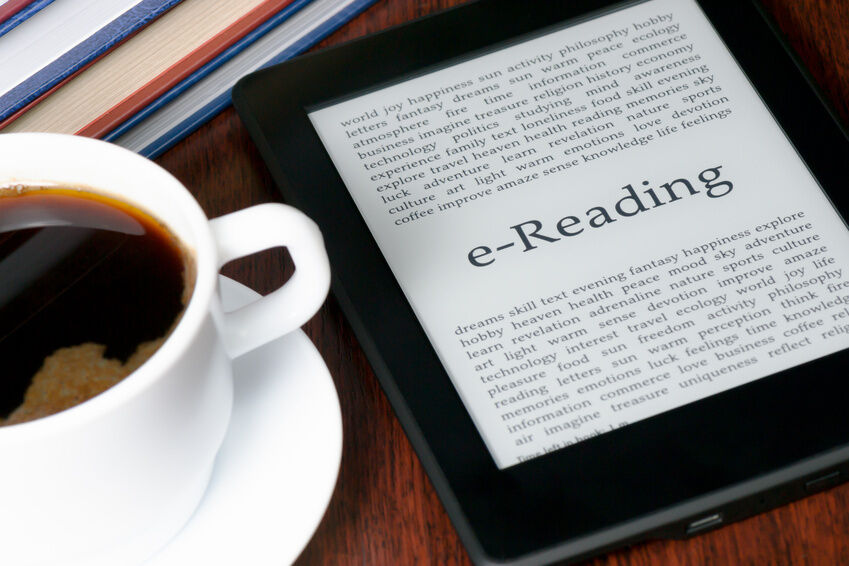 eReaders are extremely useful devices for reading books on-the-go. In addition to their convenience factor, eReaders are also beneficial for the environment because they allow people to read books without using paper. eReaders make a great gift for anyone who likes to read, and shoppers hoping to buy an eReader as a gift can find some helpful considerations below.
Features
There are many devices that can act as eReaders, and some are simply reading devices, while others boast a whole range of features. Decide if the recipient wants a simple gadget with which to read, or one that has a bunch of other facets -- like internet, games, a camera, and more. For someone looking for a simple eReader, a nice choice is the Amazon Kindle, while an eReader that comes with many features is the Samsung Galaxy Tab 4 NOOK 7.0.
Screen Size
eReaders differ from one another greatly based on screen size. This is an important consideration because certain screen sizes may be hard for certain people to see. For people who struggle with their vision, a larger screen might be a good option, while those that have great vision and want a convenient little device to tote around might enjoy a smaller screen. An eReader with a small screen is the Kobo Mini, while one that is much larger is the Icarus Excel.
Navigation
Getting around an eReader is important because it allows users to find books to read, download new books, and take advantage of features like highlighting or bookmarks. Learn more about an eReader's navigation system before choosing a device, and ensure that it is not too complicated for the person who will be using it.
Control
Some eReader devices are controlled via touchscreens, and users can turn the pages of books using a swipe of the finger. Alternatively, some are controlled by buttons below or on the sides of the screen. Decide whether the recipient would rather have a touchscreen control or a button control, then choose accordingly. A great touchscreen eReader is the iPad mini, while a button-controlled eReader is the Nook Simple Touch with Glowlight (this device offers both buttons and touchscreen options).
Format
eReaders are designed to show a selection of different file formats for people to read. Thus, shoppers should ensure they purchase a device that will allow the recipient to read the file format they are most interested in. Some file formats to look into include iBook files, Kindle files, ePub files, and PDFs.
Charging Methods
All eReaders must be charged in order to use, and eReaders differ from one another in their charging methods. Some eReaders are charged via a USB adapter included with the device, and they can be plugged into the wall or into a computer. Alternatively, some eReaders are only charged via a computer, which means they will not make a good gift for a non-computer owner.